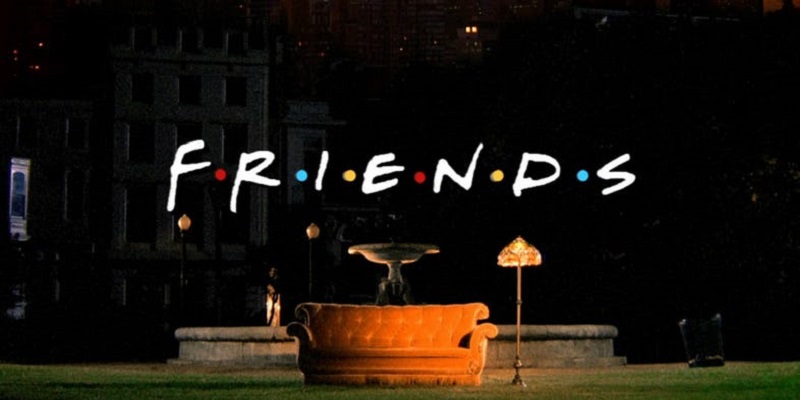 Much like Hollywood loves the word reboot, it seems TV studios these days love the word revival when they bring back popular TV shows of old and create new episodes to show that apart from a few added wrinkles and grey hair, their characters haven't changed much and are still up to the same shenanigans that made them so popular in the first place. Over the past year alone we've seen some classic shows like Full House, Will & Grace and more recently Roseanne all come back with the original cast and prove to be just as much a hit for the studios as they were back when they first launched.
When it comes to popular TV shows though, arguably the biggest comedy series of all time is that of NBC's Friends, which saw the likes of Ross, Rachel, Chandler, Monica, Joey, and Phoebe and the actors that played them David Schwimmer, Jennifer Aniston, Matthew Perry, Courteney Cox, Matt LeBlanc and Lisa Kudrow pretty much become household names and created a generation that pretty much grew up watching their antics, famous lines and probably remember the layout of Central Perk better than their own living room. In fact, it's a series that to this day remains one of the most popular shows still streamed on the likes of Showmax and Netflix, so it's clear people are still in love with this group of Friends.
If ever there was a series to revive that would be an instant hit, it would be that of Friends, but in a recent chat with NBC Chairman Bob Greenblatt with The Hollywood Reporter, it was revealed that according to the studio a Friends revival will never happen. And I personally couldn't be happier with that news.
As much as I also grew up watching a lot of Friends, for me the series hasn't aged as well as others seem to feel and I'm not too sure I would want to really see what has become of the lives of each of those characters since then. Even the spin-off series Joey that came out after the series was finished didn't get my attention. I also think Friends is so perfect for many of its fans, that it probably should just be left as is because adding anything to it now may just ruin the experience for those die-hard followers. Instead, they should look to just find another series based around a group of 20 to 30 something failures.
Or the lives and times of the Critical Hit staff. It's the same thing really.
Last Updated: April 5, 2018