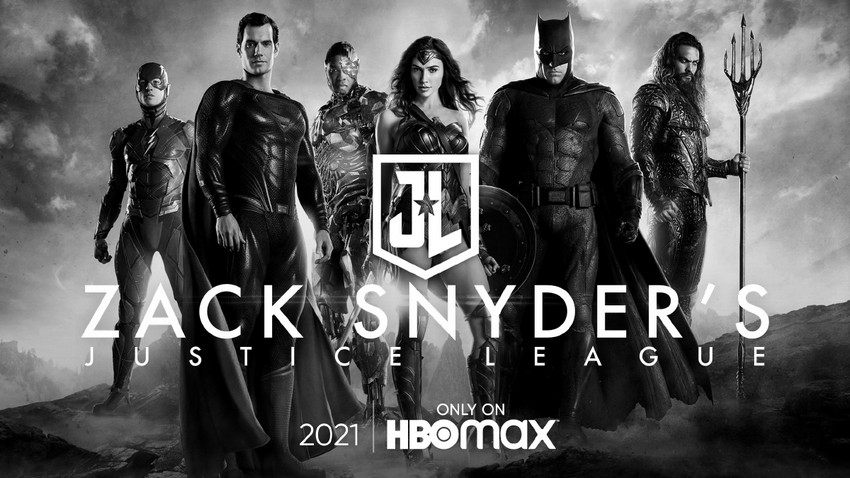 Earlier this week, Zack Snyder unveiled the first look at Jared Leto's extreme Joker makeover for the filmmaker's upcoming director's cut re-release of Justice League. In this four-hour-long HBO Max version of the 2017 DC Comics box office dud though, Joker isn't the only one sporting a new look. Henry Cavill's Superman will also be going… black to this comic book roots. Ha!
Yes, I know that pun was about as bad as Cavill's CGI upper lip in the theatrical release of Justice League. Deal with it. What Snyder had to deal with during the original production of Justice League was having his overarching plans for Superman – including his coming back from the dead all angry and confused – derailed by Warner Bros. execs who were reacting to criticisms of the recently released Batman v Superman and wanted to stay as far away as possible from Snyder's grim-dark tendencies.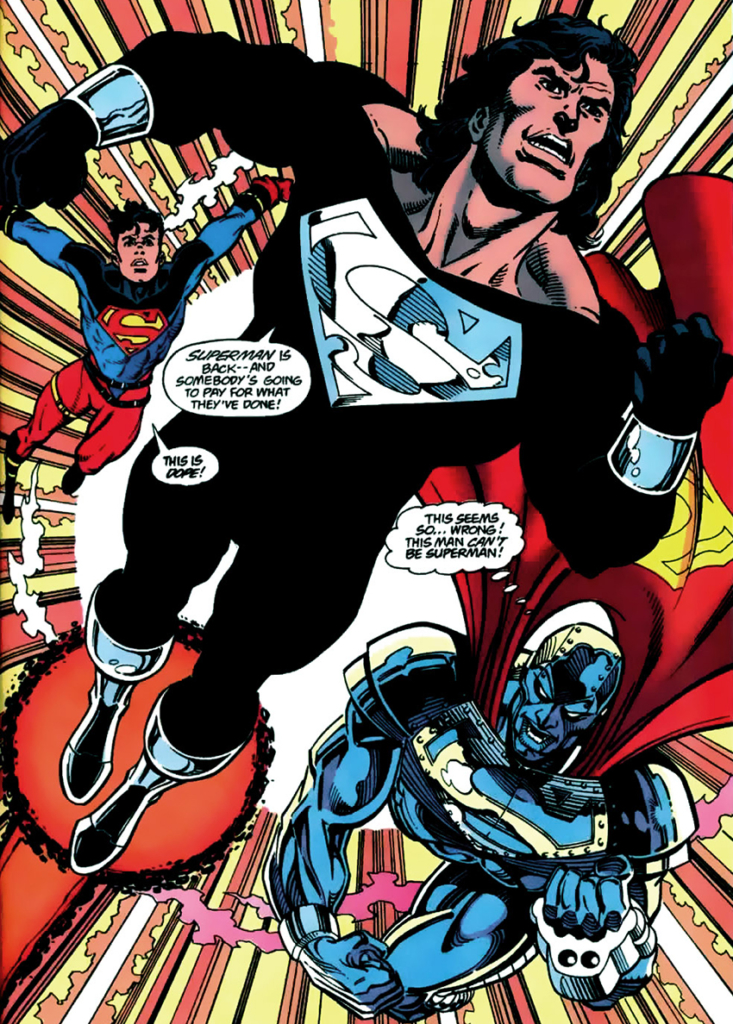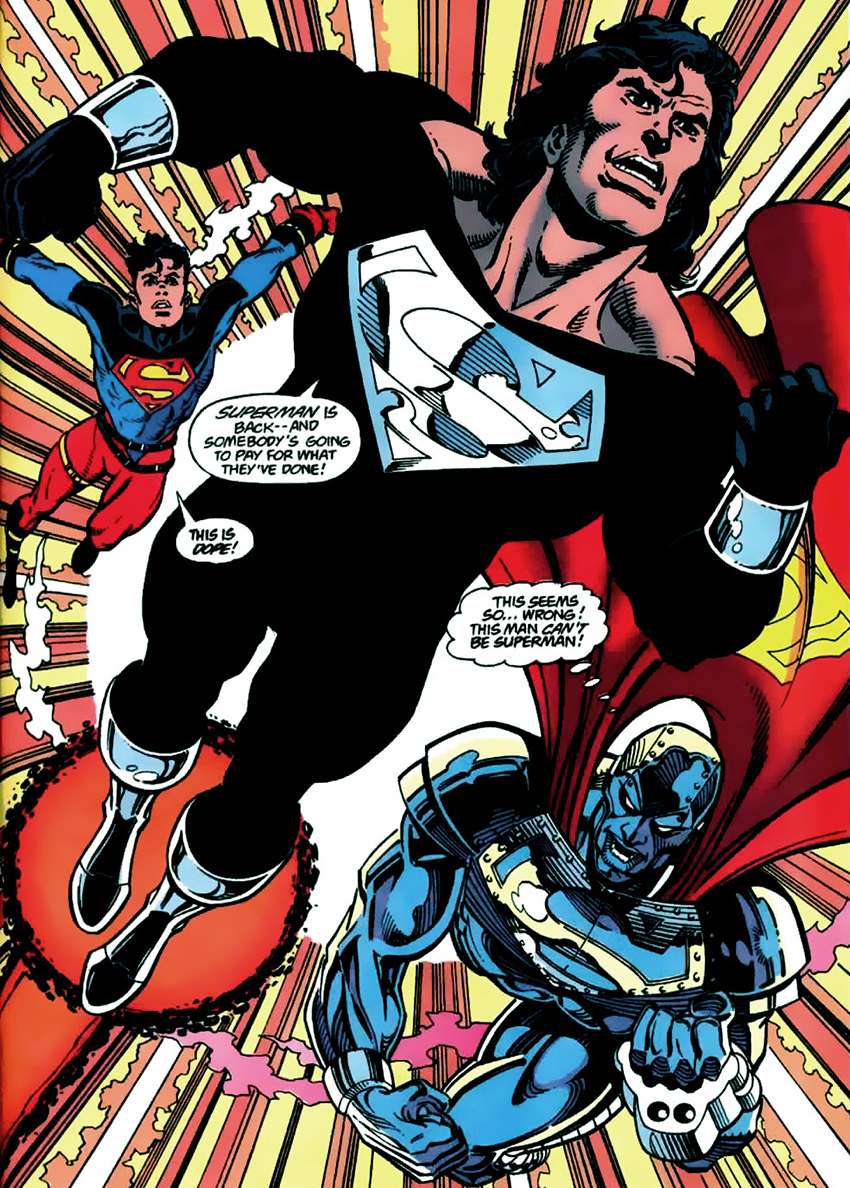 Of course, what these kneejerk suits didn't get is that Superman in a black costume is actually not a Snyder thing, but rather a throwback to the iconic "Death of Superman" and "Reign of the Supermen!" storylines, which Snyder had been pulling from. Either way, when the filmmaker exited the production due to family tragedy and WB had Joss Whedon take over, all those black costume scenes were nixed.
But now they're black… er, I mean back, as Snyder released a short teaser for Justice League in anticipation of a new full trailer debuting this coming weekend.
This isn't the first time the world is getting to see this costume as last year during the virtual Justice Con even, Snyder debuted an exclusive clip of Superman touching down at Wayne Manor in this revised costume, as well as sharing a pic of Cavill in his dark duds captioned "My Superman".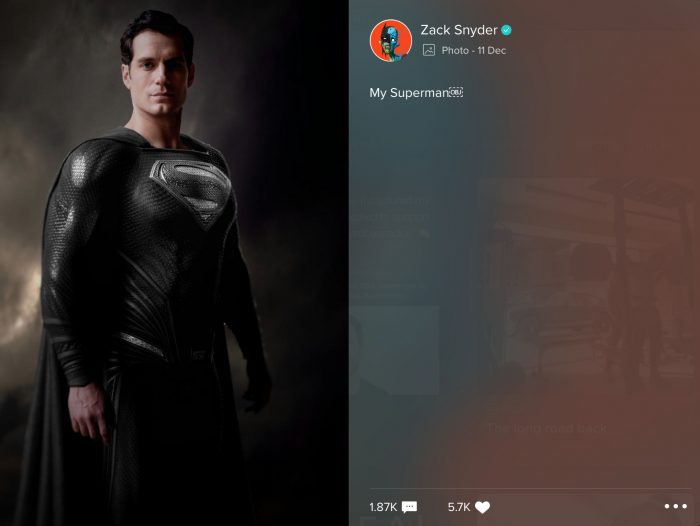 Back in January, Snyder also spoke to Comic Book Debate, where he discussed how the inclusion of Superman's black costume was part of his planned long-term arc for the character.
I really was always a very strong advocate for the black suit. I really wanted the black suit; it made sense for me because… Superman is a character notoriously who does not grow. He is like a rock and everything just smashes against him. And we learn about ourselves by trying to change a thing that's unchangeable.

Superman had to, at every step, sort of level up and learn something, and be something different… What I had planned was that the final step for Superman, [was] his real return, or his real coming into what I would consider the classic Superman.
We don't know how much of Snyder's Super-plans have made it back into Justice League now, but we'll find out when the long-awaited re-release hits HBO Max on 18 March.
Last Updated: February 12, 2021