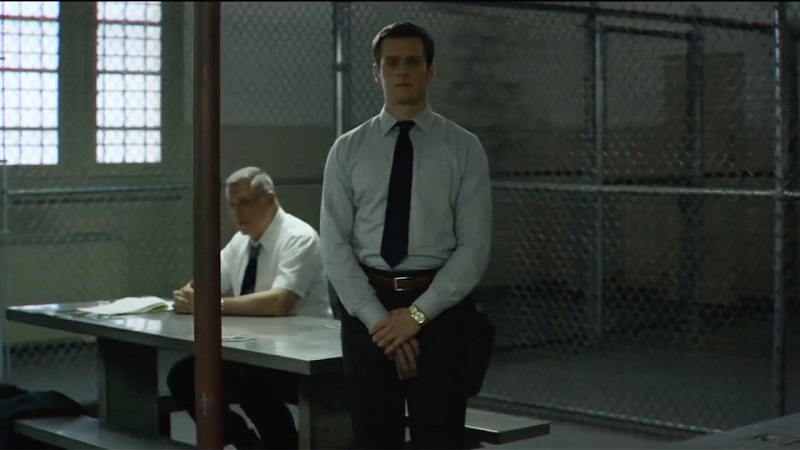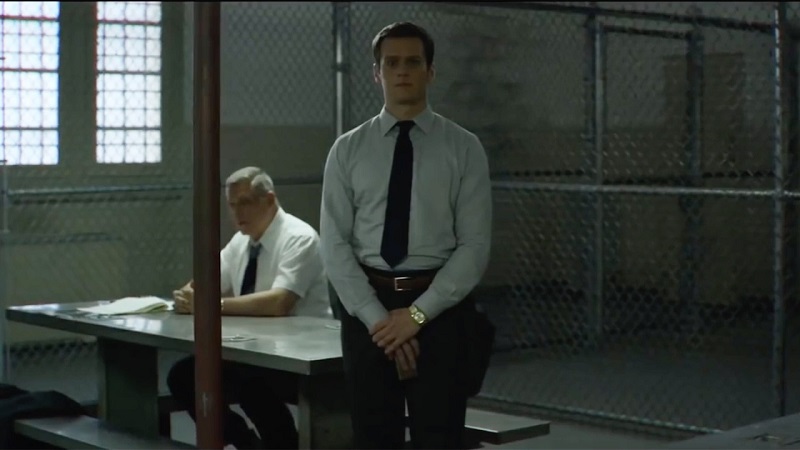 There is a lot of excitement behind Netflix's upcoming series Mindhunter, which is about a group of detectives (Jonathan Groff and Holt McCallany) trying to understand the mind of serial killers from the 80s. That exciting premise is not the main reason everyone is excited about this series. The principal reason for all the hype is that it is being developed by David Fincher, who through a string of cult films like Se7en, Fight Club, The Girl with the Dragon Tattoo and Gone Girl has already shown that he understands the psyche of the dark and disturbing. What he could do with a topic such as this could be potentially mesmerizing. Or hauntingly unflinching depending on your constitution for these sort of things.
We have a new teaser for the series which introduces us a little more to Groff's character Holden and shines some further light on the dark and disturbing direction this series is taking:
I certainly wouldn't expect anything less with this series and given Netflix's liberal mindset, I would expect this series to have many such intense and brutal moments which try to show us the dark minds of serial killers and the environment that these detectives have to work on and the impact it has on their lives.
So far, the little we have seen from this series looks right up Fincher's alley. I'm hoping that it can remain appealing for its entire 10-episode run. Fincher did previously direct the pilot episode of House of Cards, which went on to become a huge success. This will be the first time he will be overseen a full series though, even if he will be handing over episodes to many other directors.
Of interest to local audiences is that Charlize Theron is also serving as one of the show's producers. While her influence is unlikely to be as felt as Fincher's, it's good to see her take on another series following her production work on Netflix's cancelled Girl Boss.
Mindhunter season 1 premieres on their streaming service on October 13th.
Last Updated: August 31, 2017