Venom isn't a complex comic book character….usually. Imagine a man who feels that he was utterly wronged in life, finds himself at his lowest point and then merges with a parasitic alien life form that happens to have a taste for punishing humans who fit the bill for being eeeeeeevviil. Also, human brains.
What you have there isn't just an iconic Spider-Man villain and later in life an anti-hero. What you have, is a freakin' monster out of the pulpiest sci-fi serials when you really think about it. Vibes which I'm definitely getting from this latest trailer for Venom, which finally shows off just what kind of a monster that actor Tom Hardy is about to become:
One of Marvel's most enigmatic, complex and badass characters comes to the big screen, starring Academy Award® nominated actor Tom Hardy as the lethal protector Venom.
I'll be honest, Venom doesn't look bad, but it does look… weird. Tom Hardy's American accent fluctuates weirdly between gravelly and crazy, the story looks streamlined for a solo flick and most of the usual comic book beats are there – Investigative reporter gets caught up in the illegal experiments of a naughty pharmaceutical company that is running experiments on extraterrestrial organisms.
That being said… I kinda dig it. Like I said, B-Movie monster vibes with a touch of Cronenberg horror and a comic book character that looks delightfully terrifying. Guess we'll see how it measures up without any Spider-Man influences or Disney's control hanging over its head, this October. Venom stars Tom Hardy, Riz Ahmed, Michelle Williams, Jenny Slate, Reid Scott and Scott Haze, with Ruben "Zombieland" Fleischer directing.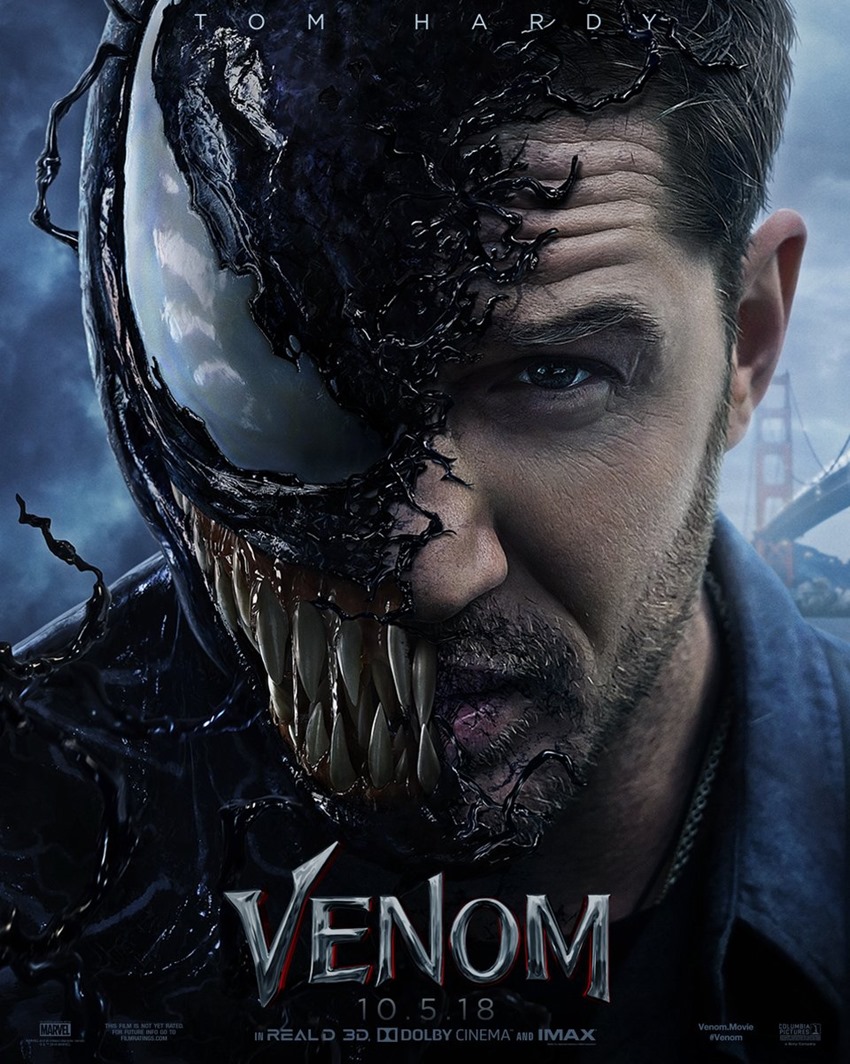 Last Updated: April 24, 2018