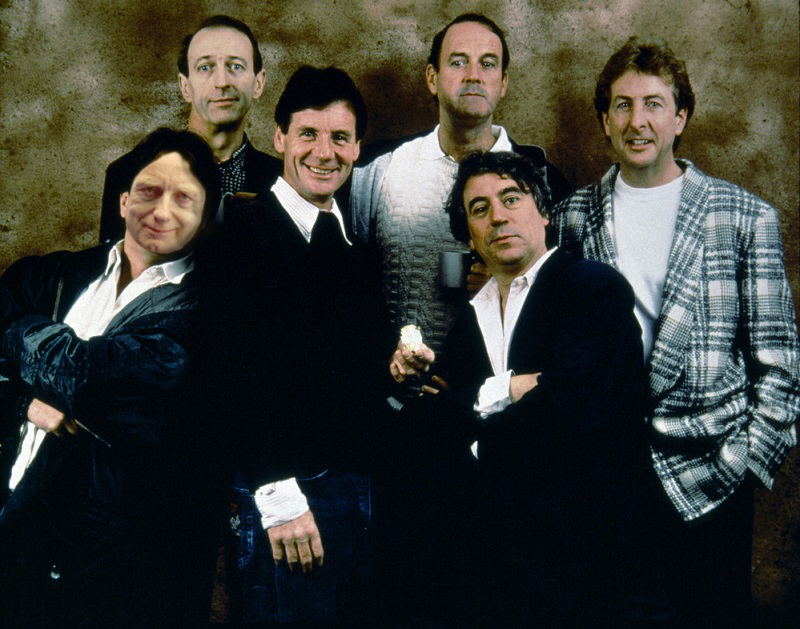 When it comes to classic, irreverent, off-beat comedy, it doesn't get better than Monty Python. While it has been a few years since the classic British comedy troupe (which consisted of  the now-late Graham Chapman, John Cleese, Terry Gilliam, Eric Idle, Terry Jones, and Michael Palin) has worked together since their "final reunion show" in 2013, their material remains some of the most revered and laugh-worthy content to this day. Just take a look at the Monty Python films on Netflix if you need a reminder of just how hilariously funny and imaginative these guys were. The jokes work to this day, and even if not all the cultural references have aged as well, they remain a comedy powerhouse.
So, it's probably a good thing that after all these year's we are finally getting a new Monty Python film, as the popular stage production, Monty Python's Spamalot, is now also getting turned into a movie. Deadline reports reporting that Fox wants to produce this movie and bring the humour of Monty Python to a new generation. Now if Spamalot sounds an awful lot like Camelot to you, then you would not be mistaken as the popular stage musical is actually based off their classic first film, Monty Python and the Holy Grail, and is set during the times of King Arthur when people had nothing better to do than go on quests for mystical items, fight the French for no good reason, play with coconuts, fart in other people's general directions and declare amputations as mere flesh wounds.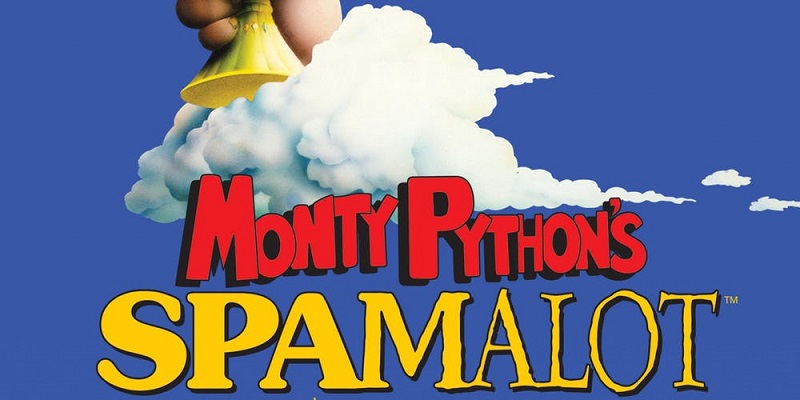 The stage production though, while following the plot of that film and its many skits closely, also throws in many other Monty Python skits into its expanded storyline including the popular song, "Always Look on the Bright Side of Life", from their other classic film, Life of Brian. Good news though is that the screenplay is getting written by original Monty Python member Eric Idle, which means we can expect a similar style for this film as all the others, even if the cast will be different. Deadline also goes on to mention that Casey Nicholaw has been tapped to direct this adaptation of the stage play which has won 14 Tony Awards and grossed over $175 million since it started its run in 2004. The movie might not be an entirely new story or include the legendary comedy troupe in front of the screen, but with jokes that never grow old, it can certainly be an opportunity for new fans to be won over by the timeless humour.
Spamalot actually has a great anecdote in that in 2013, Monty Python and the Holy Grail producer Mark Forstater sued the Pythons over the fact that he only received 1/4 of the royalties that were paid to the rest despite his work on creating the original film. Courts ruled in his favour saying that he was an equal partner in the creation of the source material, and therefore should receive equal royalties which meant the rest of the Pythons had to pay Forstater a combined £800,000 in legal fees and royalties. To pay for this, the mostly-retired Pythons (minus Chapman) were prompted to do a reunion show titled Monty Python Live (Mostly) in 2014, the first time they would perform together live in 34 years. Originally just supposed to be a single performance to cover the payout to Forstater, it proved so popular that it was expanded to 10 shows due to high demand. Who knows, maybe this new version of Spamalot can inspire the Pythons to get together once more after this?
Last Updated: May 4, 2018