It's almost February, which means it's almost the month of luuuurve (gag). Whether you're planning on some serious Netflix and Chill, or just binge-watching by your lonesome, here's what's new on Netflix in February to keep you entertained.
Original Series
Altered Carbon (Season 1)
A new series set over 300 years in the future, when human minds are digitized and downloaded from body to body. Based on the classic cyberpunk novel.
Possibly the most highly anticipated of all of Netflix's new original content for February, Altered Carbon has the team (and everyone else) in a frenzy of excitement. This slick sci-fi production is based on Richard Morgan's cyberpunk noir-detective novel of the same name.
Launches February 2
Seven Seconds (Season 1)
Tensions run high in Jersey City after an African American teenager is critically injured by a cop.
An anthology crime series, Seven Seconds is tackling some of the most hot-button topics in the US, and indeed the rest of the world. For its first season, Seven Seconds takes on an issue that's been in the headlines too often: law enforcement and its related community and race relations.
Launches February 23
Queer Eye (Season 1)
With a new Fab 5 and some very tough missions, the Emmy-winning show is back and ready to make America fabulous again … one makeover at a time.
Here's a blast from the past! Queer Eye for the Straight Guy, the immensely popular reality TV show that originally debuted in 2003, has been revived for an all-new season, with an all-new Fab Five to boot.
Launches February 7
Everything Sucks! (Season 1)
Two groups of high school misfits — the AV club and the drama club — collide in this quirky coming-of-age story set in 1996 Oregon.
Once again, Netflix is firing up the nostalgia machine. Instead of the 80's, this time we're headed for the 90's with Everything Sucks!, a coming-of-age story set in the time of portable CD players, flannel and Pop-Up Video.
Launches February 16
Re:Mind (Season 1)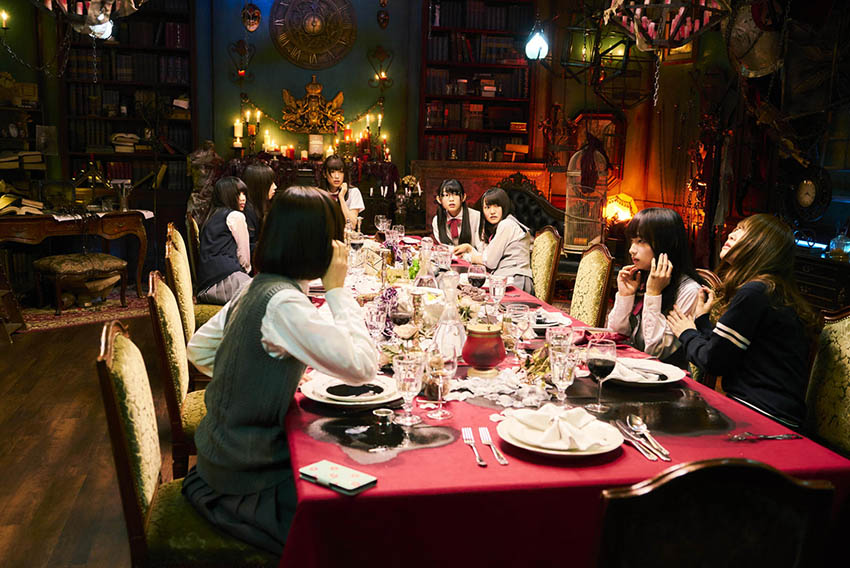 Eleven high school classmates awaken, restrained to a large dining room. While fearing for their lives, they question a motive to this bizarre act.
A Japanese thriller series, Re:Mind follows a group of high school girls that wake up restrained in a strange dining room, with no idea how they got there. Fear and confusion take over as they question why they were gathered there and who is responsible.
Launches February 15
First Team: Juventus (Season 1)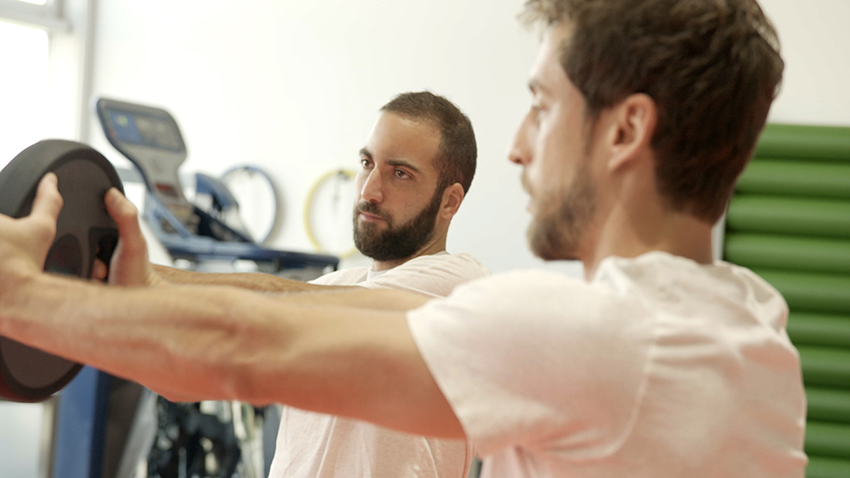 Go in-depth with Italy's Juventus FC in a series that spotlights the storied soccer club's superstars and rising prospects looking to make an impact.
Following the success of American Football documentary series Last Chance U on the streaming service, Netflix has produced another documentary series around Italy's most successful domestic team, Juventus. First Team: Juventus will show life at Juventus Stadium, featuring matches, training and a behind-the-scenes look at Massimiliano Allegri's side.
Launches February 16
Coach Snoop (Season 1)
Iconic rapper Snoop Dogg stars in a series about the youth football league he created to keep kids from making the same mistakes he did growing up.
Coach Snoop follows rapper Snoop Dog as he coaches his longstanding Snoop Youth Football League. Born of the desire to offer kids the kind of escape from rough upbringings that he didn't have, Coach Snoop offers a unique look at Snoop's coaching acumen, as well as the tough love approach of his fellow coaches.
Launches February 2
Original Films
Fullmetal Alchemist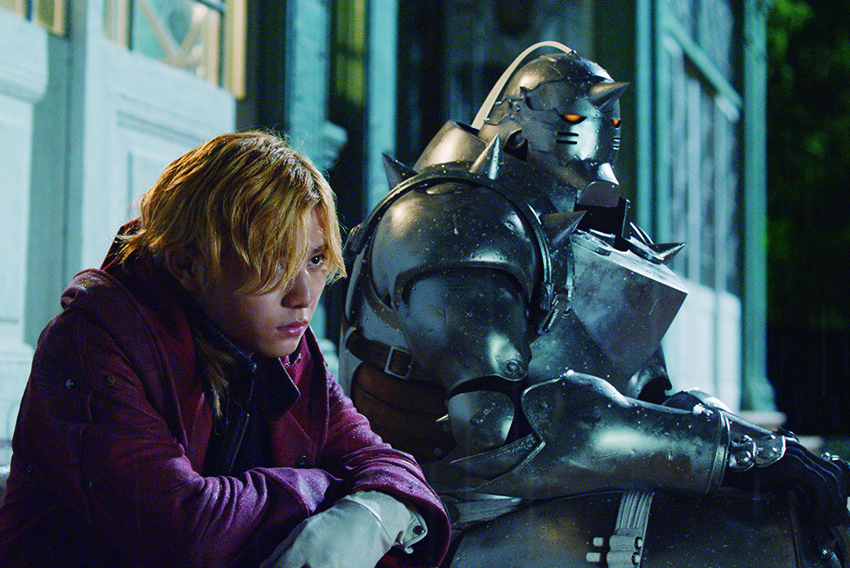 While alchemist Edward Elric searches for a way to restore his brother Al's body, the military government and mysterious monsters are watching closely.
Though this live-action version of Fullmetal Alchemist has been billed as a Netflix Original, it's actually just a digital distribution of the live-action film that was released in late 2017, which has not been very well received. Thanks to an over-reliance on CGI, story alterations and missing characters, Fullmetal Alchemist is not likely to be well-loved by fans of the anime.
Launches February 19
Irreplaceable You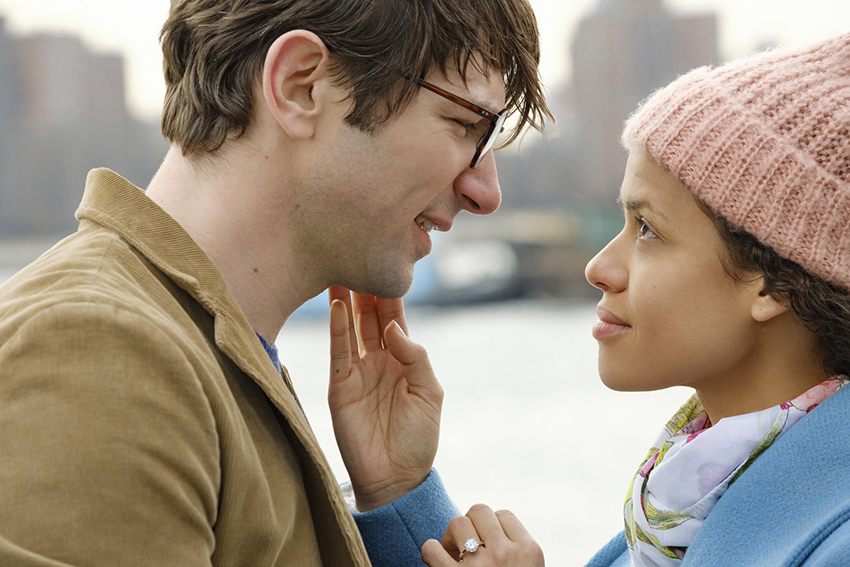 When Abbie is diagnosed with cancer, she sets out on a humorous mission to find a new love for Sam, her fiancé and best friend since childhood.
In a multi-million dollar deal, Netflix scooped up the world rights to romantic-drama Irreplaceable You, the feature directorial debut of former Veep producer and director Stephanie Laing. Gugu Mbatha Raw (Belle) and Michiel Huisman (Game Of Thrones) play best friends and romantic soulmates whose lives come crashing down when one is given a terminal cancer diagnosis.
Launches February 16
When We First Met
Using a magical photo booth that sends him back in time, Noah relives the night he met Avery over and over, trying to persuade her to fall for him.
From director Ari Sandel (The DUFF) and writer John Whittington (The LEGO Batman Movie), When We First Met stars Adam Devine as Noah, a guy who has a perfect night with Avery (Alexandra Daddario), only to get shot down at the end of it. Years later, he gets the chance to travel back in time and do things over again, resulting in a Groundhog Day style do-over.
Launches February 9
The Ritual
Four friends with a long-standing — but strained — connection take a hiking trip into the Swedish wilderness, from which they may never return.
An adaptation of Adam Nevill's award-winning horror novel, The Ritual is directed by David Bruckner (V/H/S) and produced by Andy Serkis under his Imaginarium banner. So far, The Ritual seems like a solid horror movie, stylish and scary with a creepy location to top it all off.
Launches February 9
Mute
A mute man with a violent past is forced to take on the teeming underworld of a near-future Berlin as he searches for his missing girlfriend.
Duncan Jones' Mute has been in the making for a long, long time. We originally heard about the casting of Paul Rudd and Alexander Skarsgaard back in 2015, but Mute has been around even longer than that, with a script that was written some 15-ish years ago. Finally hitting our screens in February, you can look forward to a very Blade Runner-type vibe and, well, I'm not sure what else.
Launches February 23
Original Documentaries
The Trader (Sovdagari)
This documentary examines life in a rural corner of the Republic of Georgia, where potatoes are currency and ambition is crushed by poverty.
Winner of the Sundance Short Film Jury Award, The Trader (Sovdagari) follows Gela as he sells secondhand clothes and household items from the back of his minibus while travelling the Eastern European country, Georgia in search of spuds in a society where money is meaningless and potatoes are lucre.
Launch Date: February 9
Seeing Allred
Explore the public and private sides of feminist firebrand attorney Gloria Allred, who has battled some of the biggest names in politics and business.
Gloria Allred, a household name in the US, is a loud voice for women's rights, as well as the rights of minorities and LGBT people in California. Seeing Allred is an unashamedly sympathetic documentary, but Allred's long list of achievements certainly can't be denied.
Launch Date: February 9
Ugly Delicious (Season 1)
David Chang and Peter Meehan uncover the world's best food as they visit far-flung cities and learn how local culture affects gastronomy.
Going outside of polished kitchens to explore the intersection of culture and food, Ugly Delicious follows restaurateur David Chang as he tackles a wide range of cuisine, from street food to haute cuisine. Ugly Delicious is inspired by the hashtag #uglydelicious that Change started on Instagram to showcase food that might not look appealing, but it's still damn delicious.
Launch Date: February 23
New Series Available
Reign (Season 4)
Queen of Scotland Mary Stuart travels to France with four ladies-in-waiting to secure her politically strategic engagement to the king's son, Prince Francis. Mary and Francis share a mutual attraction, even though he has reservations about the wisdom of an alliance with Scotland. Complicating issues is Bash, Francis' illegitimate half-brother whom Mary finds herself drawn to in spite of herself. The French Court is also full of less romantic challenges for Mary, who finds her engagement — and life — threatened until she finds an ally in a mysterious shrouded guide. With all that she faces, Mary rallies, readying herself to rule and trying to find a balance between the demands of her country and those of her heart.
Originally from the CW network, Reign's final season is coming to Netflix this month. Reign has had mixed reviews over its four season run, but at least we'll get to see the conclusion.
Launches February 23
The Frankenstein Chronicles (Season 1)
John Marlott discovers a crude assembly of body parts in a grotesque parody of a human form.
A British period crime drama that first aired on ITV Encore on 11 November 2015, The Frankenstein Chronicles is designed as a re-imagining of Mary Shelley's 1818 novel Frankenstein. The Frankenstein Chronicles follows Inspector John Marlott (Sean Bean), a river police officer who uncovers a corpse made up of body parts from eight missing children and sets about determining the identity of the person responsible.
Launches February 20
Monty Python (a LOT of Monty Python)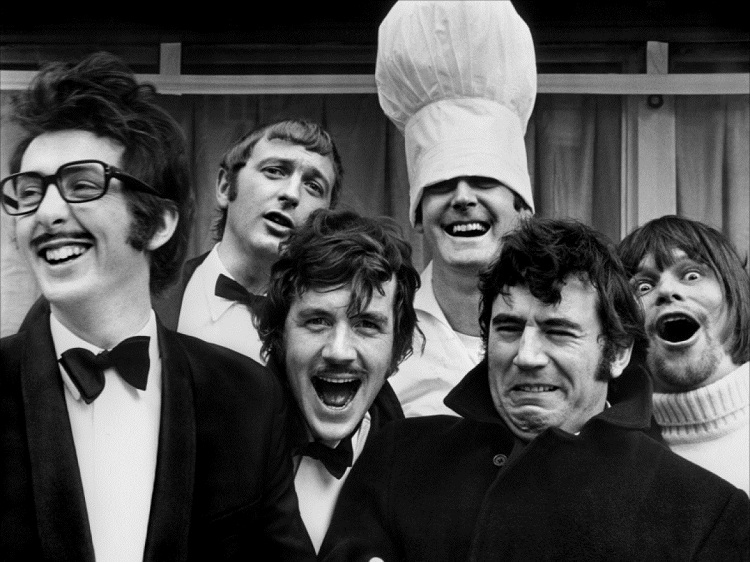 Monty Python were a British surreal comedy group who created their sketch comedy show Monty Python's Flying Circus, which first aired on the BBC in 1969.
Oh, thank goodness! I used to own a Monty Python box set (and by "me", I mean my dad, and he asked for it back) so at least now I have access to my favourite irreverent British satire again. Coming February 15th, Monty Python and the Holy Grail, Monty Python: The Meaning of Life, Monty Python's Flying Circus, and Monty Python's Life of Brian will be available on Netflix, alongside Season 1 of Monty Python Best Bits (mostly), Monty Python's Fliegender Zirkus, Monty Python's Personal Best and three of their Live shows.
[Ed's note: originally this said the 1st of February, not the 15th. Last minute changes and Tracy being a bit of a twit meant we published with the wrong date here. Mea culpa, sorry to get you excited.]
New Films Available
Scarface
After getting a green card in exchange for assassinating a Cuban government official, Tony Montana (Al Pacino) stakes a claim on the drug trade in Miami. Viciously murdering anyone who stands in his way, Tony eventually becomes the biggest drug lord in the state, controlling nearly all the cocaine that comes through Miami. But increased pressure from the police, wars with Colombian drug cartels and his own drug-fueled paranoia serve to fuel the flames of his eventual downfall.
The classic Al Pachino gangster movie that defined gangster movies is a bit of an odd choice for a new movie to come to Netflix in Valentine's month…
Launches February 1
Shakespeare In Love
"Shakespeare in Love" is a romantic comedy for the 1990s set in the 1590s. It imaginatively unfolds the witty, sexy and timeless tale behind the creation of the greatest love story ever told. A young Shakespeare (Joseph Fiennes) is out of cash and ideas, he meets his ideal woman and she inspires him to write one of his most famous plays.
Oh wait, that's more like a Valentine's movie. Witness the movie that spawned one of the most awkward Oscar acceptance speeches of all time (for Paltrow's Best Actress win) and blub over the sickly-sweet romanticism of the Shakespearian era.
Launches February 1
Forgetting Sarah Marshall
Struggling musician Peter Bretter (Jason Segel) is better-known as the boyfriend of TV star Sarah Marshall (Kristen Bell). After she unceremoniously dumps him, he feels lost and alone but makes a last-ditch bid to get over it by going to Hawaii. However, she and her new boyfriend (Russell Brand) are there in the same hotel.
For a different kind of Valentine's movie, check out Forgetting Sarah Marshall, the 2008 romantic comedy-drama that's billed as one of the best break-up movies of all time.
Launches February 1
On Body and Soul
The Hungarian Oscar selection, ON BODY AND SOUL tells the story of when a man and woman meet while working at a slaughterhouse and discover that they share the same dream every night and try to recreate it in broad daylight.
If you don't feel like squishy romance and are in the mood for something more high-brow, check out On Body and Soul in the first international run of Hungary's Academy Award submission for Best Foreign Language film.
Launches February 2
Star Wars: The Force Awakens
Thirty years after the defeat of the Galactic Empire, the galaxy faces a new threat from the evil Kylo Ren (Adam Driver) and the First Order. When a defector named Finn (John Boyega) crash-lands on a desert planet, he meets Rey (Daisy Ridley), a tough scavenger whose droid contains a top-secret map. Together, the young duo joins forces with Han Solo (Harrison Ford) to make sure the Resistance receives the intelligence concerning the whereabouts of Luke Skywalker (Mark Hamill), the last of the Jedi Knights.
Two and a bit years since it exploded onto our screens and ushered in a new generation of Star Wars fans, The Force Awakens is now available for your streaming pleasure. As if you didn't already own the Blu-Ray.
Launches February 16
78/52
An in-depth look at the iconic shower scene in Alfred Hitchcock's "Psycho" – composed of 78 setups and 52 cuts – and the screen murder that profoundly changed world cinema.
78/52: Hitchcock's Shower Scene is an in-depth study of one of modern cinema's most memorable moments. 78/52 is a fascinating, almost obsessive dissection, with enough detail to satisfy any cinephile, but is still accessible for casual viewers.
Launches February 1
Last Updated: February 1, 2018