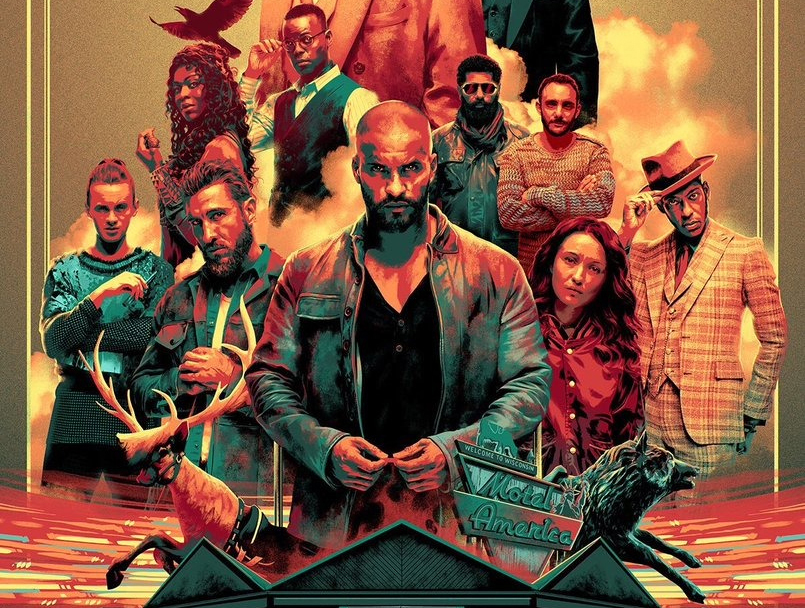 Easily my highlight of Comic Con Africa was checking out the cast of American Gods during their panel. Not only was star Ricky Whittle an unexpected human dynamo of entertainment (HOW CAN HE HAVE THAT MUCH ENERGY ALL THE TIME?!), but along with co-stars Yetide Badaki and Damore Barnes, they were incredibly engaging and insightful. Of course when it time for the crowd to ask them questions, somebody had to ask just what the hell was happening with season 2 of the Starz show.
Adapted from Neil Gaiman's classic book about Whittle's Shadow Moon who discovers that gods – all of them! – are real and are engaged in a secret battle for power, the first season of the show debuted to critical acclaim last year with Bryan Fuller – who had bailed on Star Trek Discovery for this – and Michael Green as showrunners. However, in November of last year, it was revealed that both Fuller and Green were leaving the show, with unconfirmed reports claiming this was due to disagreements with Starz over the ambitious show's ballooning budget and production schedule. Also out was Gillian Anderson and Kristin Chenoweth, who had played the gods Media and Easter respectively. It was soon announced that Jesse Alexander, a writer on Fuller's previous shows, would take over as showrunner alongside Gaiman himself, and production was finally scheduled to begin.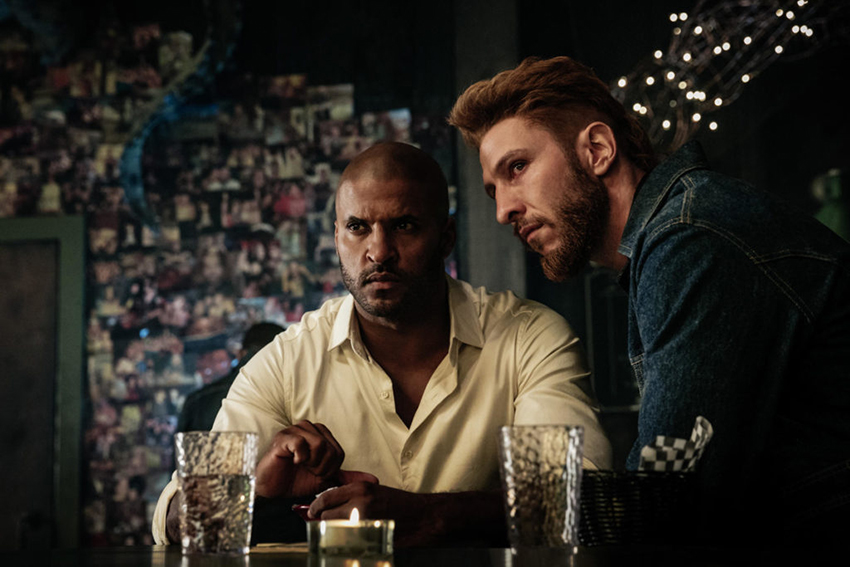 However, halfway through filming the second season, Alexander – who had been picked by Gaiman – was removed as showrunner by Starz and production studio Fremantle amidst reports of clashes over scripts and cost (the episode count was slashed from 10 to 8 to save money). Alexander reportedly lacked Fuller and Green's artistic vision and all of his script drafts for the season's final two episodes rejected, with cast members reportedly even rewriting their bits on set. With filming six weeks behind schedule, the production was shut down until eventually producing director Chris Byrne and line producer Lisa Kussner could take over.
And according to Whittle during the CCA panel, none of that mattered. The way the actors put it, this was nothing but the normal pains of a group of people wanting to make something the best that it could be. Whittle stressed that there was no bad blood between anybody involved, but it was just a sake of not being willing to compromise on the high standard of visual storytelling the show had become known for, even if that meant some turmoil to get there. Well, I think he may just be right as the first trailer for the second season of American Gods debuted at New York Comic Con this weekend past and based on this footage, things are looking every bit as great as it did in the first season.
It was revealed by Gaiman that this sophomore season picks up just hours after the season 1 finale when Ian McShane's Mr Wednesday finally reveals to Whittle's Shadow Moon that he is in fact Odin and is assembling an army of old gods to do battle with the new gods.
Shadow has discovered exactly who he is working for and now season 2 is gonna begin just a few short hours later and everything is going to get both better and worse. The first place we are all headed is The House On the Rock, and they closed down the real House On the Rock for us for several days and let us film there. We do not get to Lakeside in this season. However, we do get to Cairo [Illinois], we do get to a funeral home, Laura and Mad Sweeney get to go on their own journey, which takes them to some hot and exotic places, and other than that I think it's fair to say things get worse for everybody in dramatically interesting ways.
American Gods season 2 is scheduled for release sometime in 2019.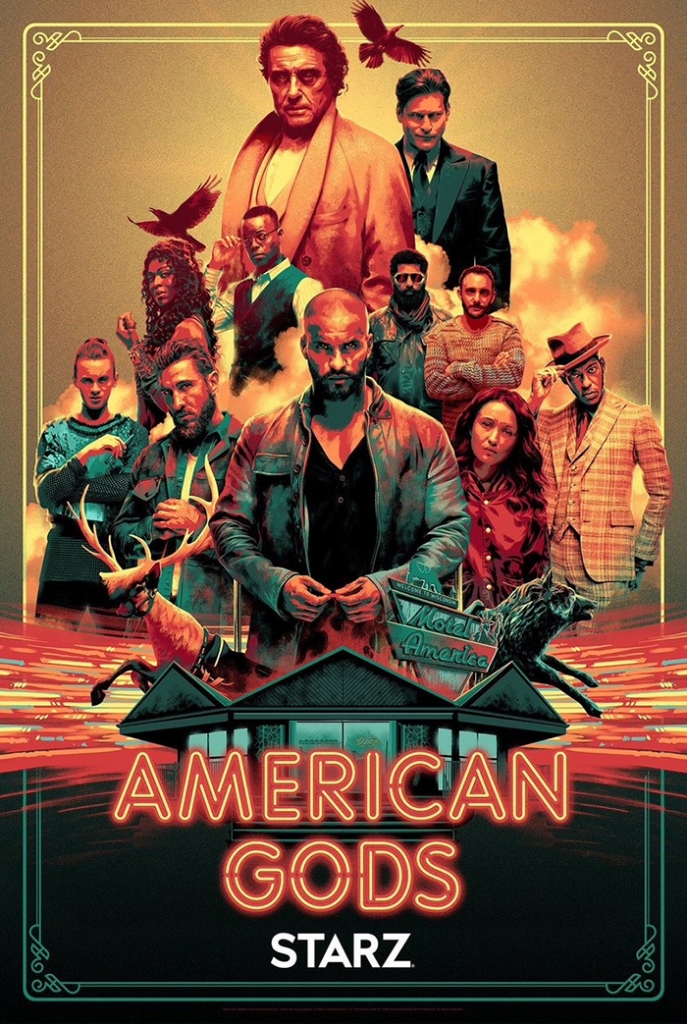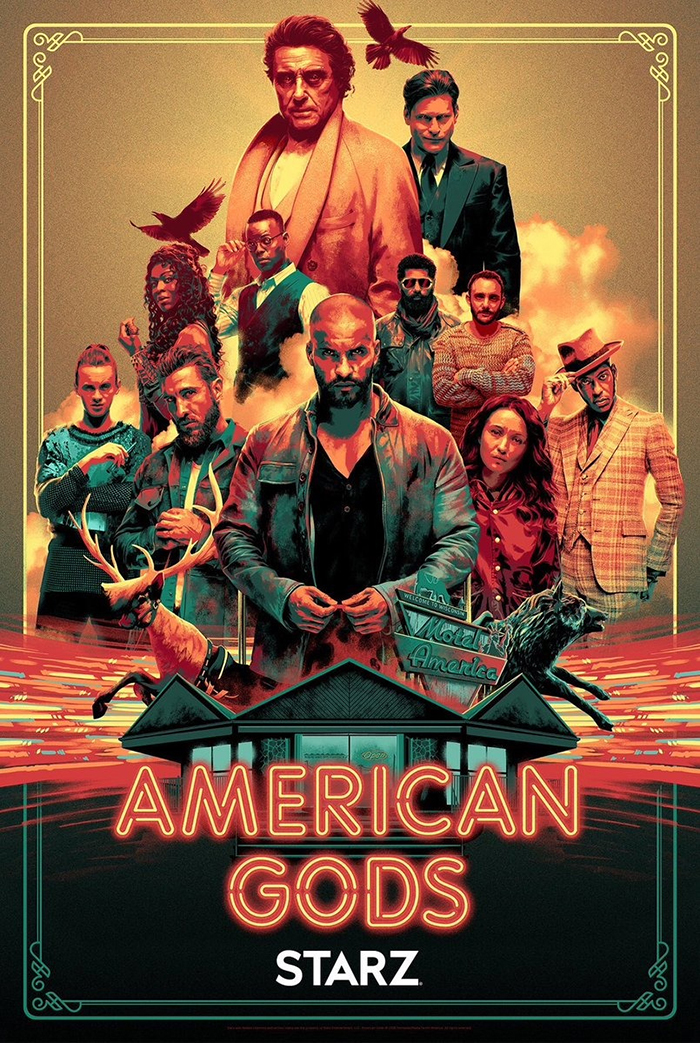 Last Updated: October 7, 2018