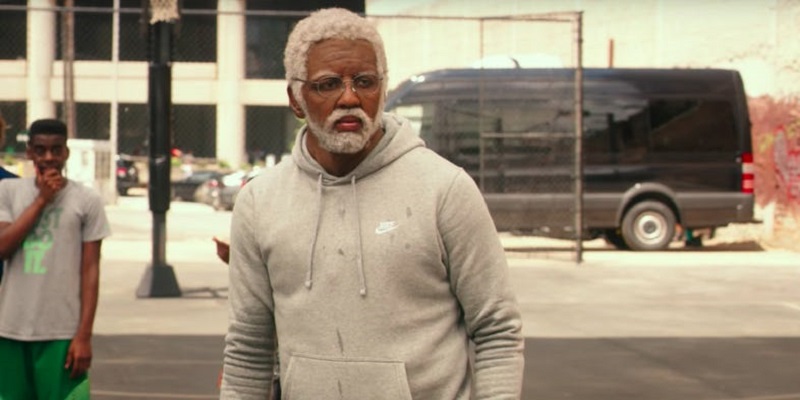 Often when it comes to creating movie characters, it is a painstaking and laborious approach to crafting a character that you feel is likeable enough to a big audience. Other times, all it takes is a short sketch and the rest of the pieces all fall together. This is what we get in the upcoming film, Uncle Drew which is based on a Pepsi ad campaign in the U.S. a few years ago that proved popular enough to now get turned into a full feature-length movie.
Uncle Drew doesn't mean anything to South African audiences though who wouldn't have been exposed to that ad campaign, but based on this trailer for the movie, it's easy to see why America fell in love with Uncle Drew. A story about a former Cleveland Cavaliers point guard who, despite his age, is still athletic and skilled enough to take on the youngsters in a game of basketball. Add a few more ageing NBA stars into the mix and then you have the entire plot of this movie.
The movie, which sees Uncle Drew played by real-life NBA All-star Kyrie Irving definitely does look like a lot of fun, though I'm not convinced it has enough fun to be able to draw it out to be feature-length worthy. You're more likely to get enjoyment out of seeing legends Shaquille O'Neal, Chris Webber, Reggie Miller, Nate Robinson, and Lisa Leslie hit the courts as active old people than what you will out of the planned attempts at humour. Still, films like this have proven to be successful over the ears and I have no doubt it could make a big splash in the U.S. Box Office when it releases  on June, 29.
The full synopsis for Uncle Drew is below:
After draining his life savings to enter a team in the Rucker Classic street ball tournament in Harlem, Dax (Lil Rel Howery) is dealt a series of unfortunate setbacks, including losing his team to his longtime rival (Nick Kroll). Desperate to win the tournament and the cash prize, Dax stumbles upon the man, the myth, the legend UNCLE DREW (NBA All-Star Kyrie Irving) and convinces him to return to the court one more time. The two men embark on a road trip to round up Drew's old basketball squad (Shaquille O'Neal, Chris Webber, Reggie Miller, Nate Robinson, and Lisa Leslie) and prove that a group of septuagenarian can still win the big one.
Last Updated: February 15, 2018