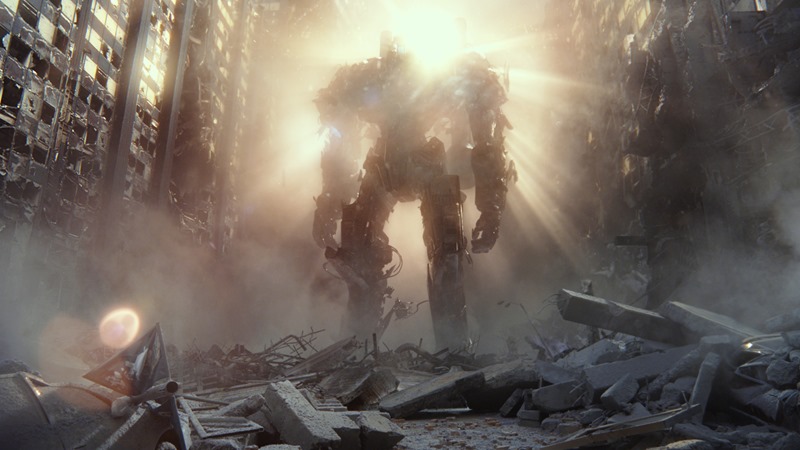 Jaegers may be able to tell a hurricane to back off, but it takes two pilots to make one of those massive mechs raise their fists and extend a glorious rocket-powered middle finger to any rampaging Kaiju. Two pilots, one neural interface. Left hemisphere and right. Basically, it takes two to Coyote Tango. And for Pacific Rim 2, we already know that John Boyega will lead that cast as the son of Idris Elba's Stacker Pentecost from the first film, and is hopefully named Doublestack Pentecost.
But like I said, you can't pilot a Jaeger for long on your own before you get the Hollywood nosebleed. So enter Cailee Spaeny, who has been cast as the female lead in Pacific Rim 2 according to ComingSoon. This will be her breakout film role, as the only other movie that Spaeny has to her name right now is the indie thriller Counting to 1000.
This also likely means that we won't see Rinko Kikuchi's Mako Mori return, as she sits this sequel out alongside Charlie Hunnam as well. It's a trend that has been noticed in this sequel so far: While executive producer Guillermo Del Toro remarked that many familiar faces from the first Pacific Rim would be back for the sequel, there's been no confirmation yet if Charlie Day, Ron Perlman, Ron Perlman's lost shoe, Max Martini or Burn Gorman will actually be back.
And maybe that ain't a bad thing! Because right now, the current cast of Pacific Rim 2 is sending off some of those next generation vibes as a newer and younger crew of Kaiju-slayers step up to the plate for a February 23 release date in 2018. And hopefully with some ridiculously-named Jaegers popping up as well. Like Delta Trump, Clickbait Maximum and Bobcat Hype. Yes, make it happen already Hollywood.
Last Updated: September 16, 2016