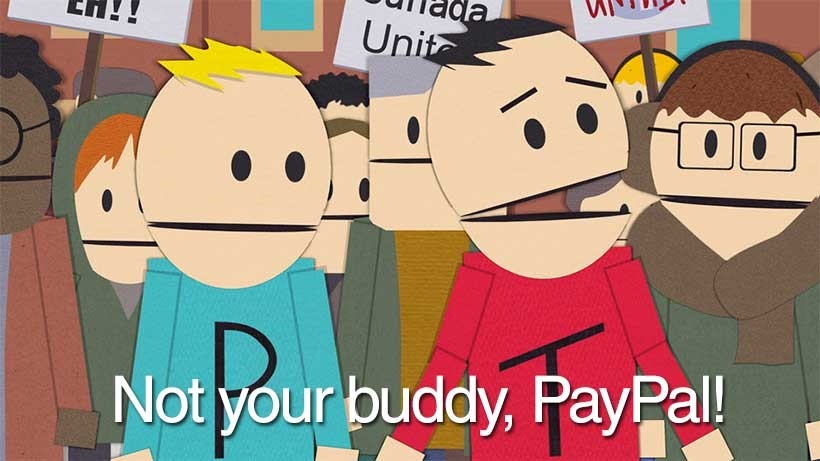 We here at Lazygamer love the heck out of Unotelly. It's one of a number of DNS routing unblocking service that attempt to remove the geographical fences that stop us from watching, listening to or reading content online that's supposed to stay confined to a particular region.
It's not particularly expensive, running $5 a month, but opens up a world of content that would otherwise be unavailable. And up until now, it's been dead easy to pay for; credit card or for those who prefer a bit of online security as a go-between, Paypal.
Earlier this week though, Paypal has blocked Unotelly from receiving payments. We got this in an email.
"On February 3rd, 2016, Paypal has severed payment processing agreement unilaterally and without prior warning. Paypal indicated that UnoTelly is not allowed to provide services that enable open and unrestricted Internet access.

As result, UnoTelly can no longer accept payment from Paypal. This development is outside of our control, and we sincerely apologize for the inconvenience.

If you believe in an open Internet and value the services UnoTelly is providing, we hope you would continue your subscription by updating your payment method from Paypal to credit card."
For those who do appreciate an online and open internet, this is obviously the start of a worrying trend. While it is easy enough to use a credit card to pay for Unotelly, many would prefer something that isn't as vulnerable to jerks on the internet.
Whether Paypal is doing this because of increased pressure from companies like Netflix and Hulu, or even from TV and cable companies is yet to be seen – but I don't like it either way.
Last Updated: February 5, 2016