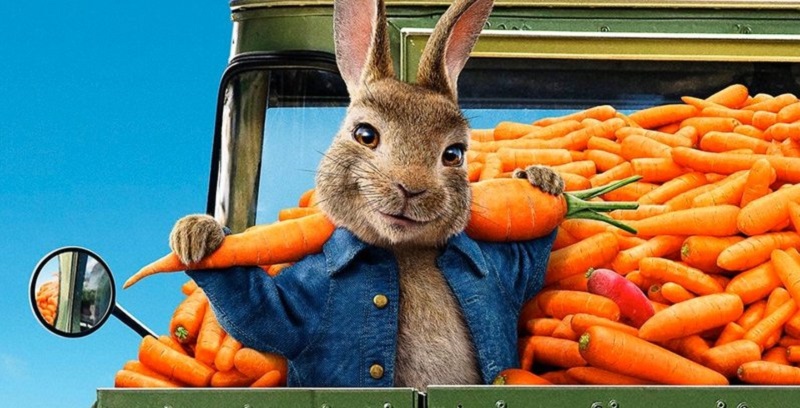 We all know the film industry loves its sequels no matter how much people might protest. It remains the most lucrative and profitable way of making a successful movie. So, I guess it shouldn't surprise that Sony Pictures has decided to make a sequel to 2018' Peter Rabbit. A movie that didn't do anything remarkable at all but made enough money to, unfortunately, justify a revisit to the world of the anamorphic animal, based on the stories written by Beatrix Potter.
And as with most sequels, this time around they are making the story bigger by taking Peter out of his small farm life and putting him in an adventure that sees him explore a larger part of England following the wedding of Bea (Rose Byrne) and Thomas (Domhall Gleeson) which leaves Peter feeling a little unwanted:
That's pretty much more of the same. If you loved the first Peter Rabbit film, then this sequel is likely to please you a much of the same humour is present again with James Corden returning to voice the titular character and providing most of the films charm with director Will Gluck also back to give the film its familiar feel. If you, like me, weren't too impressed by the film, then this sequel is unlikely to appeal to you.
Along with Corden, the film also sees the return of Margot Robbie, Daisy Ridley, and Elizabeth Debicki who all bring their voice to the different animal characters. I guess, fitting, Peter Rabbit 2: The Runaway is heading for theatres next Easter when rabbits are most on the minds of kids, while also allowing parents to get some peace of mind from watching this move by eating a chocolate bunny too. If it was a Peter Rabbit shaped bunny it would be even sweeter.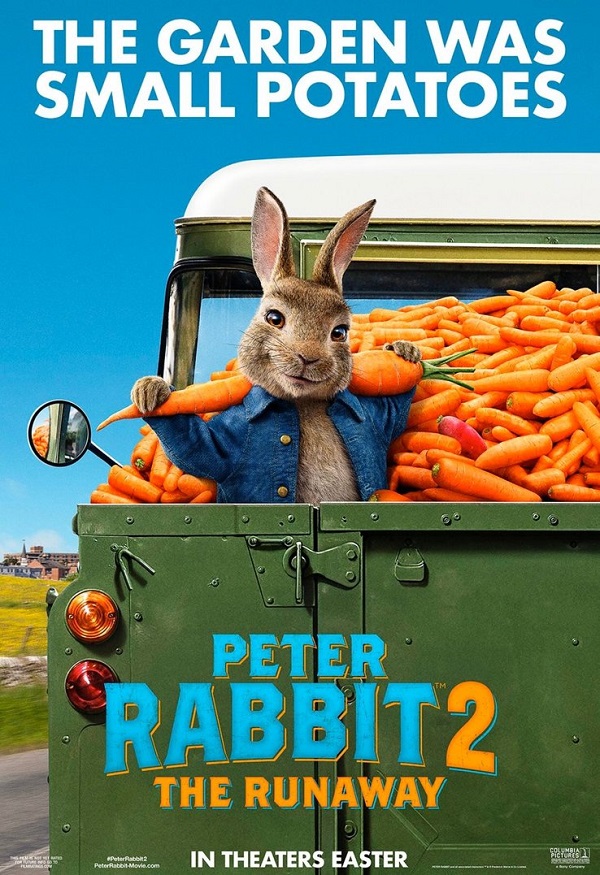 Last Updated: October 18, 2019