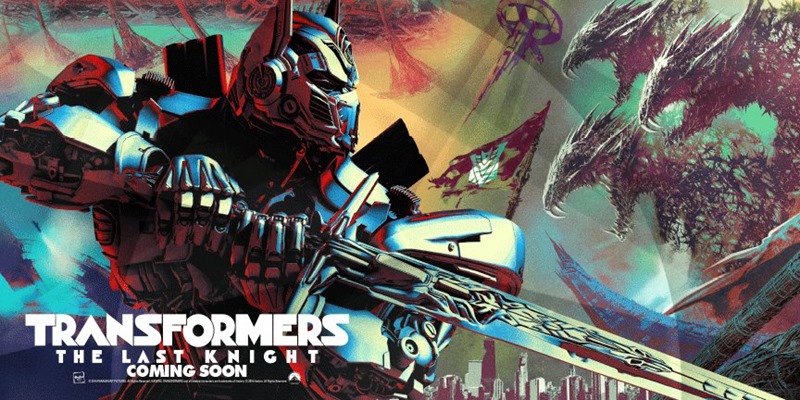 I've got a love-hate relationship with Transformer movies. When they're good, they're silly flights of fancy that star a billion dollars worth of special effects punching the robo-snot out of each other. When they're bad however? Hoo boy, they make my eyeballs want to vomit. And yet, i keep coming back to this franchise. I don;t know what hold director Michael bay has over me, but I'm certain that it involves a warehouse full of black magic. Explosive black magic.
Transformers 4: Marky Mark Runs should have been a rad example of Bayhem unleashed. I mean, it had Optimus Prime riding a gigantic deathbot T-Rex into battle. How could a film like that possibly fail? Instead, it was pandering to the lucrative Chinese market at its worst while Stanley Tucci cashed a pay cheque. And clearly damaging on the ol' brain cells, because I'm ready to give Bay yet another chance.
After all, this film has Arthurian legends, Nazis and Anthony Hopkins. The fifth time must be the charm. Here's the first trailer for Transformers: The Last Knight, which looks to expand the mythology of the Transformers universe:
Huh, that vertical slice looks interesting. We've got Mark Wahlberg back as Cade Yeager, a plucky new kid to help pull in some Spielbergian vibes and Optimus Prime looks like he has done a heel turn. Interesting. With Transformers 4 making over a literal billion dollars at the global box office when it was released, the pressure is on for this fifth film to perform.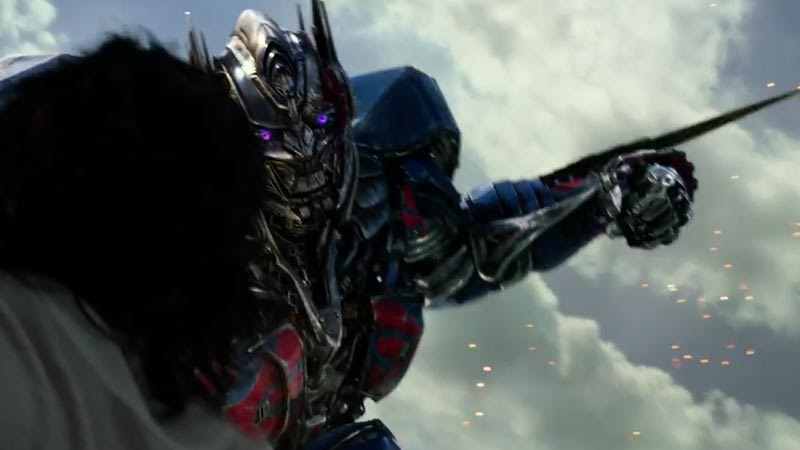 We'll see if Marky Mark, Laura Haddock,Stanley Tucci, Jerrod Carmichael, John Goodman, John Turturro, Josh Duhamel, Isabela Moner, Gil Birmingham, and Jean Dujardin can bring the magic next year on June 23. Optimus Prime going medieval on humanity and what appears to be an automated three-headed robot dragon monster while Anthony Hopkins narrates.
This can't possibly be bad.
Last Updated: December 6, 2016