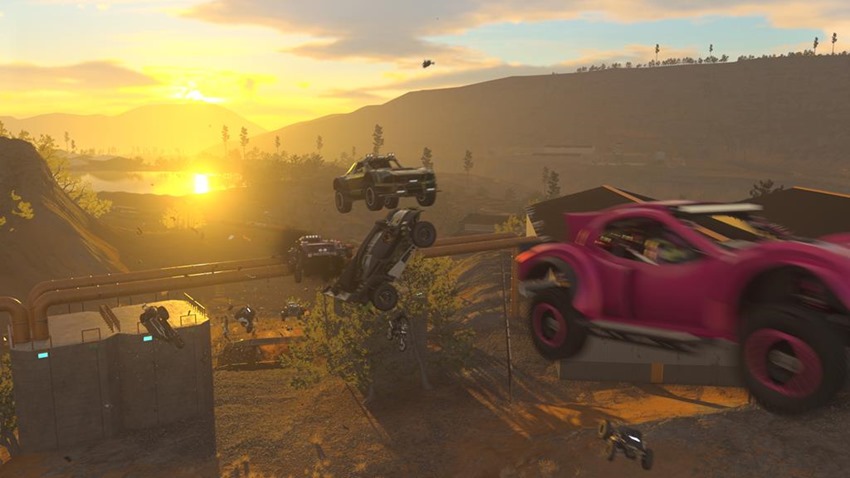 There's a certain thrill in racing games, when you manage to achieve maximum revs and slide your way through every corner as you experience ground-based terminal velocity. There's an even better thrill, when you manage to utterly demolish your super-expensive luxury vehicle as you take it from pristine pixel condition to a mangled wreck of metal and digital drivatar flesh.
I don't know why, and part of me blames the lizard part of my brain that is attracted to loud noises and bright lights, but actually completely demolishing a car is something that I'll never get tired of. It's the reason why games such as Burnout were so popular back in their day, as they gave players every single second of a crumple zone being squished into your dashboard, in perfect slow motion replays that highlighted that one wrong turn you'd take.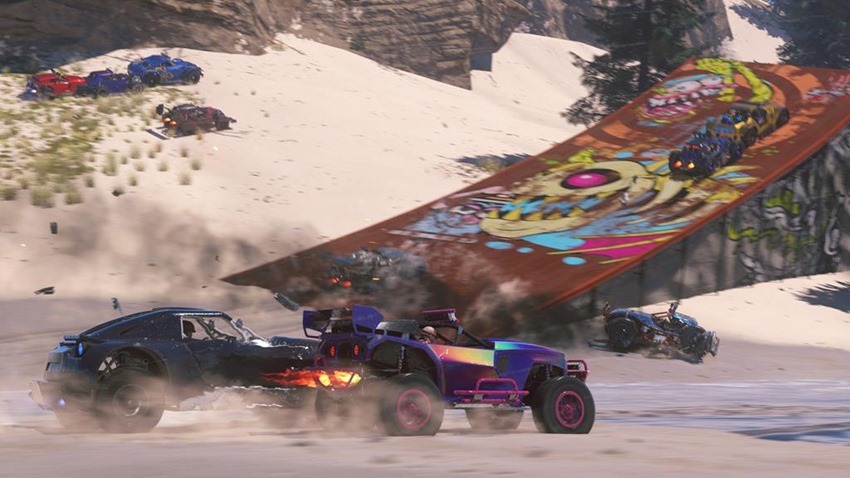 They just don't make games like that, anymore. By the sounds of things however, it looks like Codemasters is attempting to pick up that torch with their latest effort, a more arcade-infused racer by the name of OnRush. Here's a new trailer of OnRush showcasing what the studio calls its "no rest for the wicked" style of gameplay:
Look, Codemasters has always made some damn good-looking racing games. It's their bread and butter, but the style in which those games have been played has always leaned more towards a realistic curve in the driving gameplay rather than a flatout busting of physics that you'd find in games such as Gravel or Forza Horizon 3.
I'm an unabashed fan of driving games that don't require me to manually change gears or stick to a certain line on any given track. OnRush looks set to scratch that itch then. Codemaster's big hook in addition to wilder gameplay though? Tracks which start a race with players already in a drive for their life. "Unlike other arcade racers, Onrush will throw you right back in the thick of the action faster than you can say takedown," Codemasters said in a press release.
This allows players the opportunity to race and battle harder than they've ever done before, because revenge is always just seconds away. Each track is also multi-layered, meaning the player can chose to stick to the ground, or go up high in order to wipe-out an opponent from above with a crushing takedown.
A chance to take down my…NEMESIS? I'm game for that.
OnRush drops onto your PS4 and Xbox One bonnet on June 5. Should be worth keeping an eye out for.
Last Updated: April 6, 2018