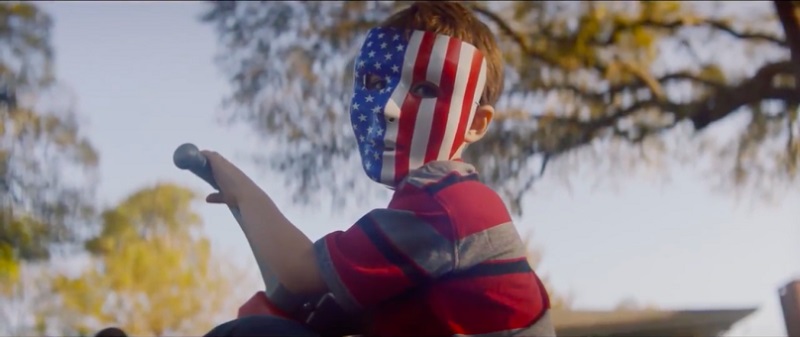 It's tough to be original in today's movie industry. So many styles of films and stories have already been told before that it's easy to see why they often just revert back to doing sequels, remakes and reboots because they're struggling to find anything really exciting or fresh to tell. However, every now and again you get a movie that comes out that reminds you that originality is out there and that the above sentences are all just Hollywood PR nonsense.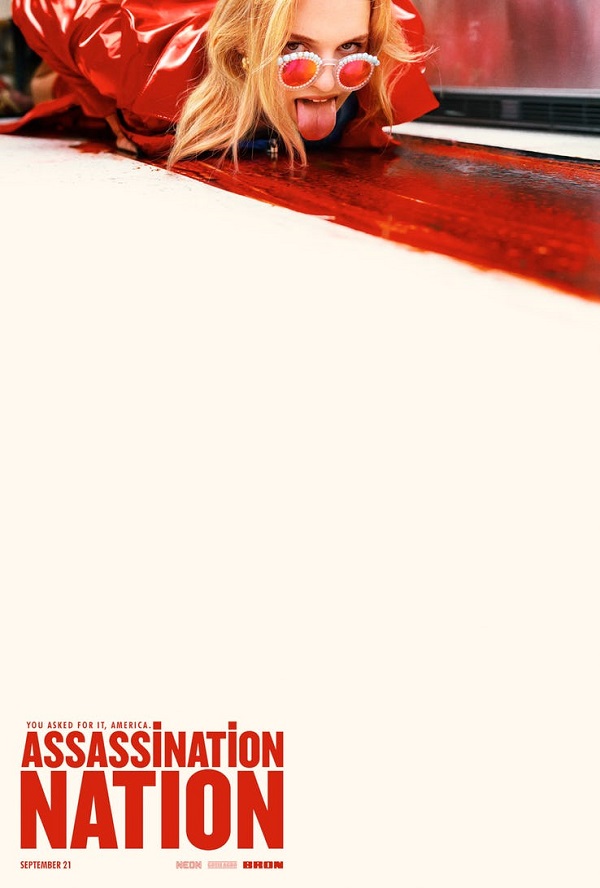 Take Assassination Nation, for instance. It's not a movie that is necessarily filled with a unique style or its own completely original concept, but it is one that looks to be told in such a bonkers manner that it looks and feels completely fresh. Or at least that is what we see in this new red band trailer for the movie which instead of actually giving us any clues to what the film is about, rather just tells us why it will probably offend you.
Assassination nation comes from the mind of Sam Levinson, the son of Rain Main filmmaker Barry Levinson, and tells the story of the moral destruction of a small town and how the residents turn violent after an embarrassing data hack. It claims to be an original story, but I think it's clear from the trailer that there is a lot of exaggeration and embellishment in this film. Though with America headed the way it is, who's to say it won't end up this way in the not so distant future?
Australian actress Odessa Young is featured in the lead role and supported by Suki Waterhouse, Bella Thorne, and Bill Skarsgård. It's a movie that looks like a whole lot of fun, but will probably be quite polarising just based on the controversial nature of the movie. The film has no official release date in South Africa yet, though definitely looks like one to watch when it does eventually come our way.
Last Updated: July 6, 2018