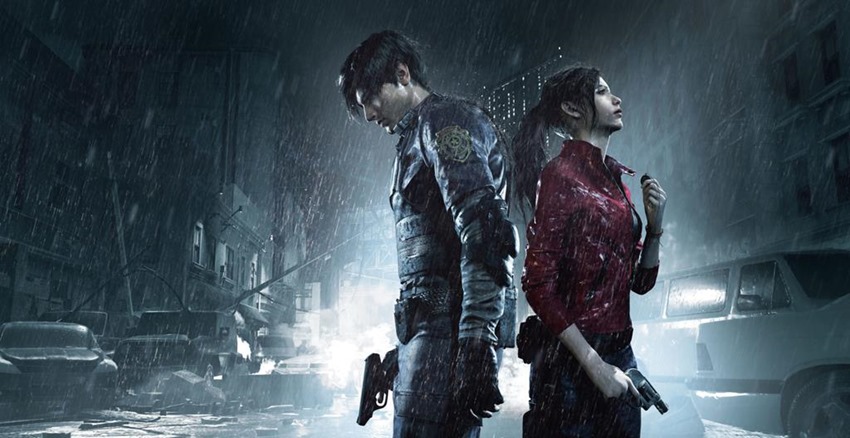 I'll be honest, I really didn't think highly of the Resident Evil movies. Director Paul W.S. Anderson's six-film series started off decently enough with the first entry in 2002, but then it all devolved into a cheesy slow-mo showcase for his wife, Milla Jovovich, that veered further and further away from the original survival horror video game series it was based on to detrimental effect. But that's just me – the fact that it got to six films and has earned a combined $1.2 billion meant that the franchise had a lot of fans. I say "had" – past tense – because it all came to an end with 2016's Resident Evil: The Final Chapter.
But you can't keep a good money-making movie franchise down though, which is why it was announced not too long ago that film rights holders Constantin Films was rebooting the series with a new film. Well, we thought it was a reboot, but things weren't very clear. That confusion has now been lifted by director Johannes Roberts (47 Meters Down) who confirmed to IGN that this will be a totally brand new take on Capcom's video game series, unrelated to the previous films.
Obviously, there is the Resident Evil [film] franchise and this movie doesn't have anything to do with that. It's a whole separate origin story based in the roots of the game and the world of horror.
Speaking to IGN while at the SXSW, Roberts has unveiled that the film's official title will be Resident Evil: Welcome to Raccoon City, referring to the fictional locale at the heart of the virus-caused zombie outbreak around which the games revolve. He also shared some plot details for the film, revealing it takes place during a single night.
The movie is very much an origin story for Resident Evil. It's an ensemble piece and Raccoon City plays a very big part and is a "character" in the movie. And it's about this group of people, all coming from different angles – some are coming into town, some have already grown up in this town – meeting over this one fateful night.
While the previous films saw Jovovich play a new character named Alice, Welcome to Raccoon City will be far more faithful to the games and will be featuring all the main characters from it. This includes Kaya Scodelario and Robbie Amell as siblings Claire and Chris Redfield, Hannah John-Kamen as Jill Valentine, Lily Gao as Ada Wong, Avan Jogia as Leon S. Kennedy, and more. Gamers will immediately recognise that those are the main protagonists from multiple games and that's because Welcome to Raccoon City will essentially be adapting both of the first two games, with the two primary locations being Spencer Mansion from Resident Evil and the police station from Resident Evil 2.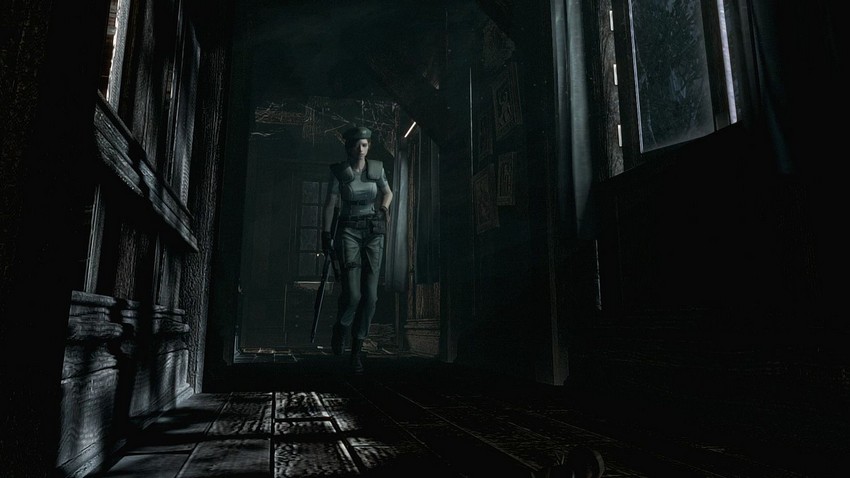 By splitting the events, it's also allowing Roberts to play with tone. While the goings-on at the police station will feature action "like an Assault on Precinct 13 siege movie", the mansion will be "creepy as fuck". And you can expect a whole lot of the latter as the filmmaker wants to nail the nailbiting atmosphere of the games.
The big thing for me on this movie is tone. The thing I loved with the games is they were just scary as hell. And that atmosphere… like it's raining constantly, it's dark, it's creepy. Raccoon City is sort of this rotten character in the movie. And that atmosphere of the games I wanted to put. And then mixed in with the sort of more fun side of – especially with first game – of what's around the corner… that sort of storytelling. We had a lot of fun with that, down to the fixed angle sort of play that the first game had when you're in the Spencer mansion, like what's around that corner? We use those techniques and a lot of those iconic sounds.
As Roberts continued, he explained that while he had "great fun" with Anderson's films, there was something lacking for him
I had never seen the terror and the atmosphere of what I felt when I was playing the games on-screen, and I felt that this was something I wanted to tell. And I felt that I was a good person to do that and tell that story, and that was really for me the genesis of this story.
Well, it was that and the critically acclaimed Resident Evil 2 video game remake released in 2018, which Roberts declared as his "entry point" into the movie.
We were talking about this movie just before that game came out and we were discussing how we knew we wanted to get into restarting the franchise and Constantin and I were talking about stuff. And then that game came out and it just blew me away! And it was like from that moment on, we all knew where we were going with this movie because it was such a wonderful, cinematic experience with the tone… the constant dark rain, the aspect of the game. And I took that and said yeah that's the world I want to work in. So we very much took the tone of the remake of the second game and made that our template for this movie.
Roberts also explained that when it comes to the film's visual effects, especially for its many monsters, they started with the base of doing everything practically then they would use CGI to "push the boundaries" rather than just shooting everything with a bunch of green screen digital effects from the get-go. All of this, plus what Roberts has said about staying more true to the tone of the games is music to my ears, so despite my feelings about the previous franchise, I'm really hyped for this reboot.
Resident Evil: Welcome to Raccoon City is currently scheduled for release on 3 September 2021.
Last Updated: March 24, 2021