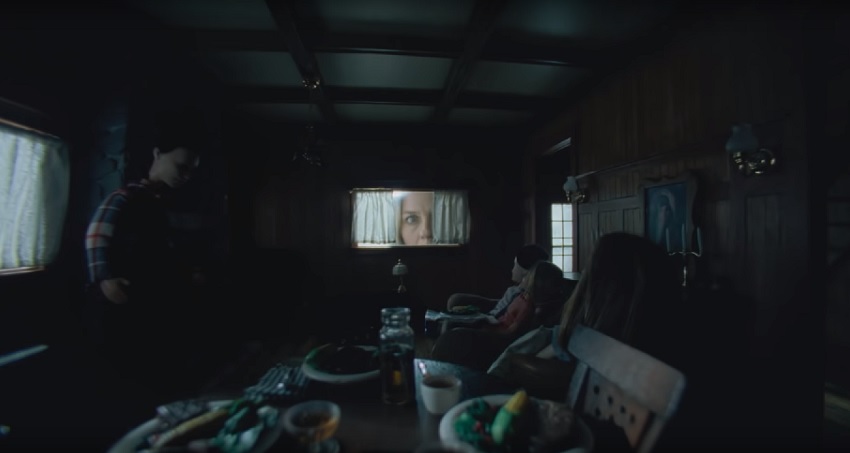 The Lodge is the upcoming psychological horror from the directing pair of Severin Fiala and Veronika Franz (Goodnight Mommy), and who co-wrote the script alongside Sergio Casci (The Caller). It got a lot of positive response when it premiered at the Sundance Film Festival earlier this year.
Riley Keough (The Girlfriend Experience) stars as Grace, a young woman who's just getting into a relationship with Richard (Richard Armitage – The Hobbit movies), who's recently separated from his wife. In an attempt for Grace to bond with his two young children (Jaeden Martell and Lia McHugh) they head off for a holiday in a remote cabin in the mountains, but Richard is soon forced to leave for work leaving Grace alone with the children. Snowed in with children who are resentful of her intrusion in their lives, Grace's past trauma is revealed – but that's not all that might be haunting them.
The official plot synopsis is as follows:
Devoted to their devastated mother, siblings Aidan and Mia resent Grace, the younger woman their newly separated father plans to marry. They flatly reject Grace's attempts to bond, and they dig up dirt on her tragic past—but soon they find themselves trapped with her, snowed in in a remote holiday village after their dad heads back to the city for work. Just as relations begin to thaw, strange and frightening events threaten to unearth psychological demons from Grace's strictly religious childhood.
Let's take a look:
Until about half way through the trailer I was fairly sure it was the kids messing with her after discovering her past, but now I'm not so sure – and that's great because that means the trailer didn't spoil everything. The Lodge looks like it has a slow-paced start, but once it kicks into gear it gives one with a real sense of apprehension as it starts ratcheting up the tension. The bulk of this movie rests on Keough's shoulders, and she looks like she's giving yet another excellent performance.
This should be a real treat for fans of psychological horror. What do you think?
The Lodge is due for release later this year. It also stars Alicia Silverstone, Danny Keough, and Katelyn Wells.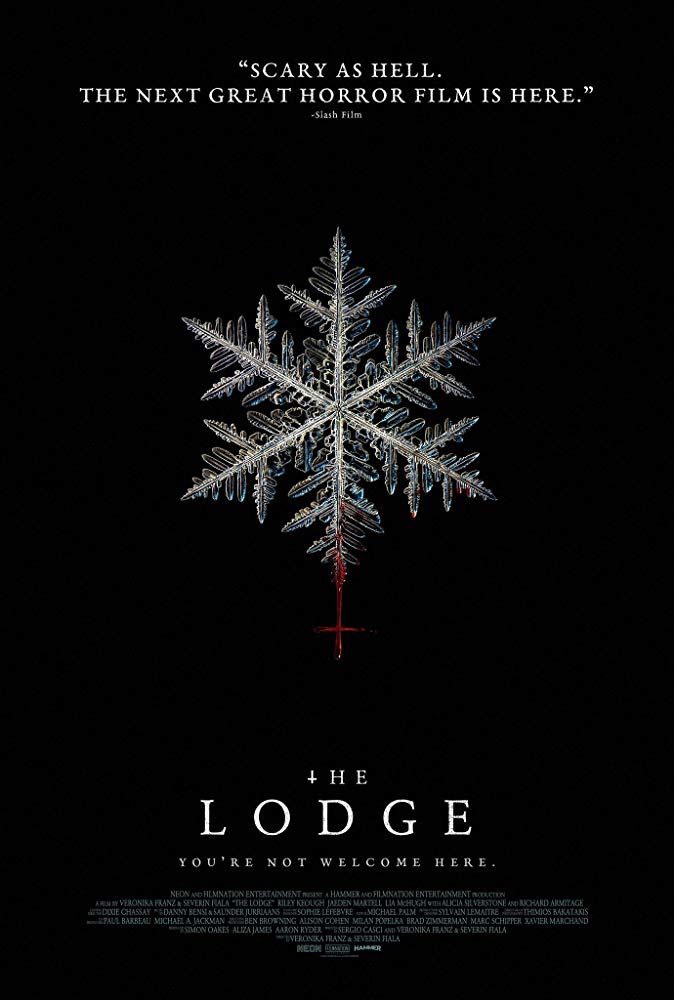 Last Updated: May 9, 2019