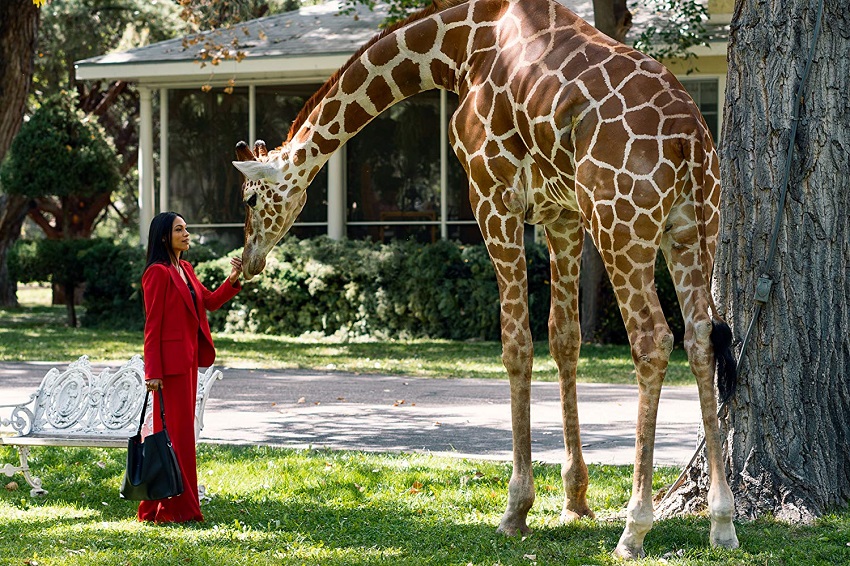 I've always felt the USA Network is a bit underrated when it comes to their TV series. Over the years they've aired solidly entertaining fare like Burn Notice, White Collar, and Suits to go with deeper and more provocative shows like The Sinner, Mr. Robot, and Queen of the South – and now we can add 'surreal murder mystery' to the list.
Briarpatch is the upcoming series produced by Mr. Robot's Sam Esmail and written by Andy Greenwald (Legion) that's based on Ross Thomas' award-winning 1984 novel of the same name. Rosario Dawson (Rent, Netflix's various Marvel series) stars as a Washington power broker and fixer who returns to her small Texas home town after her sister is murdered. However as she digs deeper into the mystery behind her sister's death she discovers that there's far more going on underneath the surface of this sleepy town than she would ever have expected.
The official plot synopsis is as follows:
Sparked by the mysterious death of her sister Felicity, Washington political fixer Allegra "Pickle" Dill (Rosario Dawson) returns home to the small Texas town where she grew up. Tenacious, direct, and in defiance of local police captain Gene Colder (Brian Geraghty), Dill begins to interrogate old childhood acquaintances, like estate attorney A.D. Singe (Edi Gathegi) and the self-made mogul Jake Spivey (Jay Ferguson), with hopes of finding answers. As in all good mysteries, with every discovery she makes, more questions arise — like why are exotic zoo animals running wild all over town?
Let's take a look:
I honestly had no idea what I was going to get before I hit play on this trailer, but now I know this is a show that's piqued my interest. I love a good murder mystery, and this one is wrapped up with a bow of surreal visuals, eccentric characters, and quirky dialogue and situations. And what's the deal with the animals?
What do you think?
Briarpatch is due to being airing its twelve-episode-long first season next year. It also stars Alan Cumming, Edward Asner, Kim Dickens, Maeve Garay, and Frida Mercury.
Last Updated: August 27, 2019