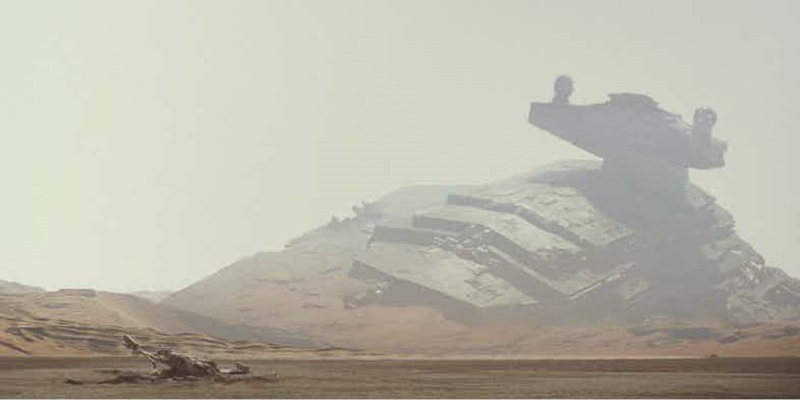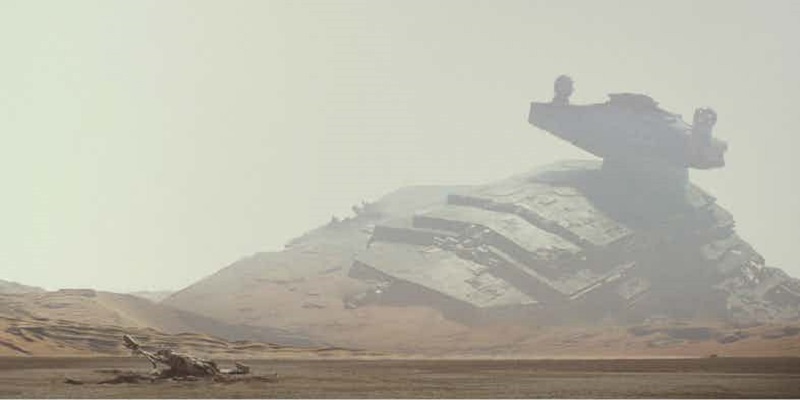 Star Wars has a strong relationship with the desert. Ever since we were first introduced to Luke Skywalker growing up on the outskirts of Tatooine, almost every major Star Wars character has risen from the dust of a desert, including Anakin and now Rey. For whatever reason, it seems the force is strong with the sand. And it seems the enduring Skywalker saga will continue in the desert in Episode IX, with a possible return to the planet of Jakku.
While we have yet to even see the upcoming Stars Wars: The Last Jedi, it seems speculation and rumours are already starting for this new trilogy ender which is set to be directed by Jurassic World's Colin Trevorrow. The news dropped in an interview on Making Star Wars, with an extra named Mark Pickup, who played a Jakku Scavenger in Star Wars: The Force Awakens, revealing that the plan is to go back to Abu Dhabi to shoot some scenes for that movie. Abu Dhabi was the same location used for filming all the Jakku scenes, though this is no official confirmation that the film will be returning to Jakku – as Abu Dhabi's vast desert could be used for any desert location, include Tatooine.
It also sounds like this location is not going to be a major part of the story so whether we have a few battle scenes taking place on a desert planet or we see more of a spiritual return of the Jedi to their natural desert habitat, it's perhaps a little early to say. However, with so much being made about Rey's mysterious origins, it could be that the story will be returning to Jakku to show exactly how she got there.
Personally, I'm just excited for The Last Jedi that is coming its way in December and finally getting to see Luke Skywalker in action and hopefully gets some more answers from all the questions that were left open from The Force Awakens.
Last Updated: August 29, 2017