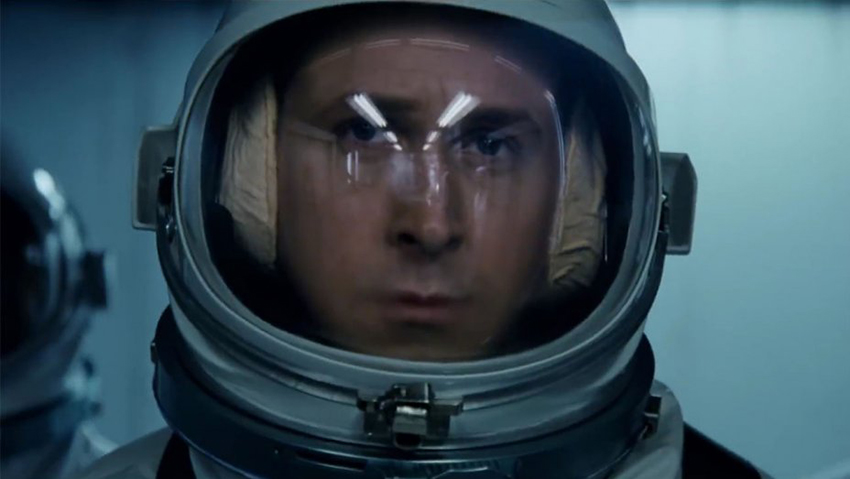 As much as I'm a rather large astrophysics geek and love all things space program, if you tell me that somebody is making a Neil Armstrong biopic, I would be all "meh". Then again, if you also told me that somebody is making a movie about jazz drummer who argues with his unstable teacher, I would also be "meh". The fact that the somebody who made that drumming movie and is now making the Neil Armstrong biopic is Oscar-winning director Damien Chazelle puts everything into a whole other light.
Just like how Chazelle transformed the drumming battles in Whiplash into some of the best psychological thriller moments of the last decade, the 33-year old filmmaker is somehow also turning up the tension screws to unbearable levels on a story we already know the exact outcome of, if the first trailer for First Man is any indication. Chazelle is reteaming with his La La Land leading man Ryan Gosling, but instead of tapdancing across highways, the actor will now be taking that fateful "one small step" to become the first man to walk on the Moon. Joining him in the journey to that historic moment – a dramatic journey fraught with personal sacrifice, dangerous innovation, and straight up ballsiness – will be The Crown's Claire Foy as Janet Shearon, Armstrong's first wife.
Check out the first trailer below.
On the heels of their six-time Academy Award®-winning smash, La La Land, Oscar®-winning director Damien Chazelle and star Ryan Gosling reteam for Universal Pictures' First Man, the riveting story of NASA's mission to land a man on the moon, focusing on Neil Armstrong and the years 1961-1969. A visceral, first-person account, based on the book by James R. Hansen, the movie will explore the sacrifices and the cost—on Armstrong and on the nation—of one of the most dangerous missions in history.
First Man was scripted by Josh Singer, the Oscar-winning writer of Spotlight, and is based on the book First Man: The Life of Neil A. Armstrong by James R. Hansen. It also stars Corey Stoll, Kyle Chandler, Jason Clarke, Shea Whigham, Pablo Schreiber and is scheduled for release on October 12, 2018.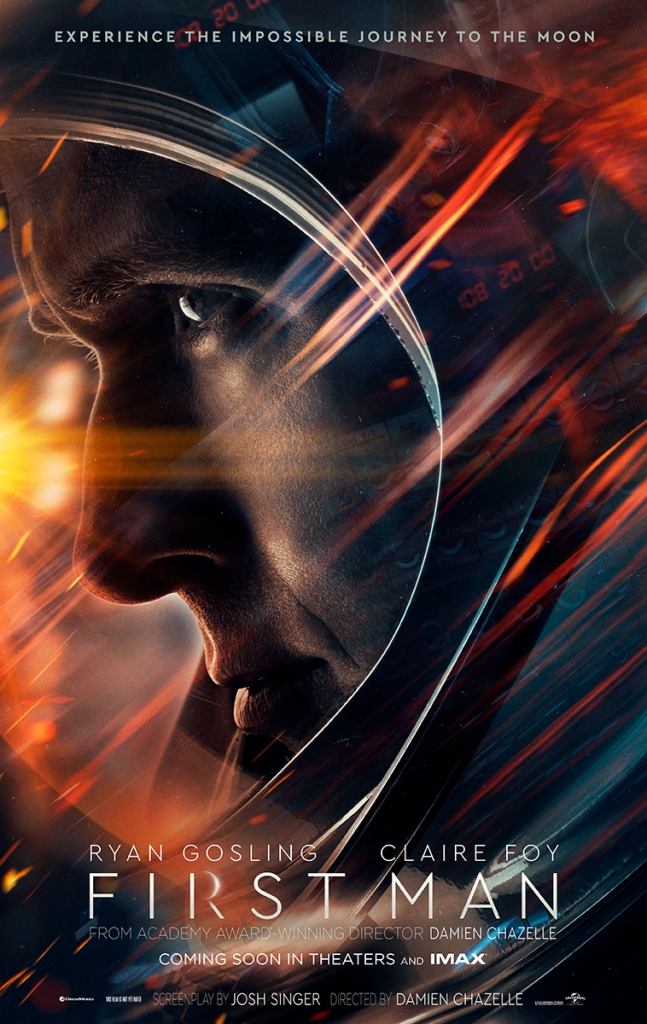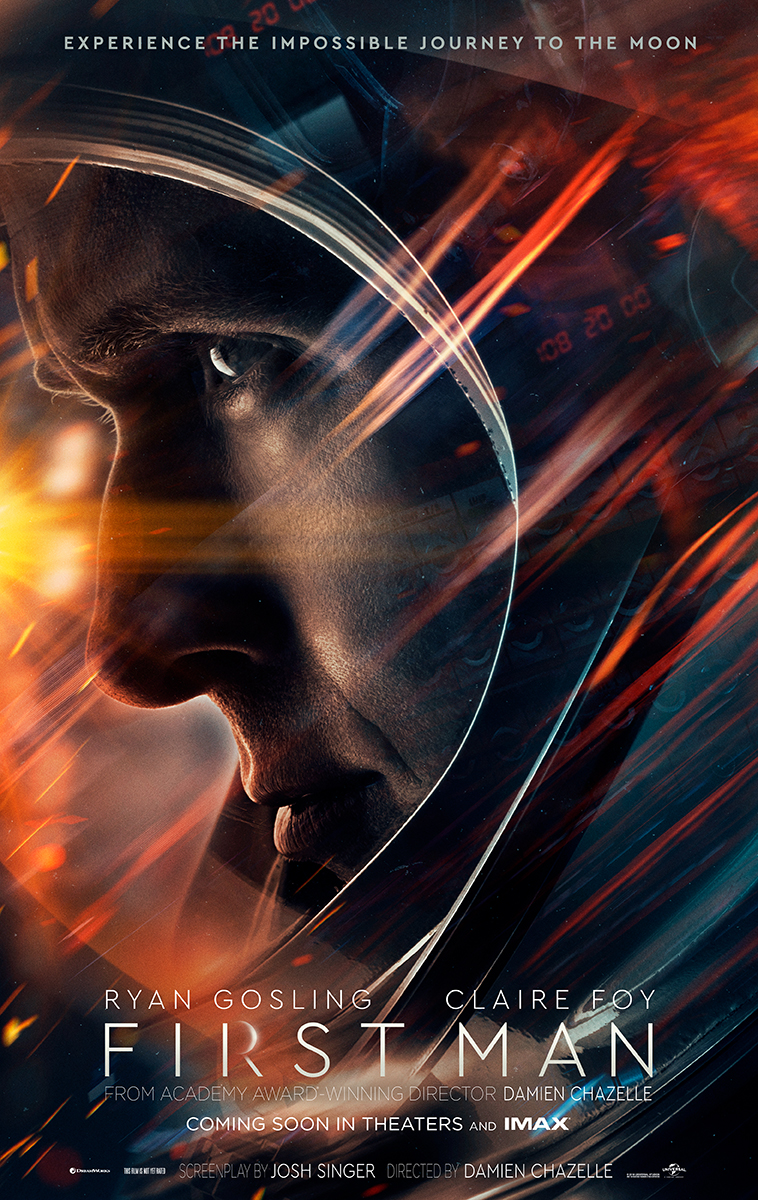 Last Updated: June 11, 2018