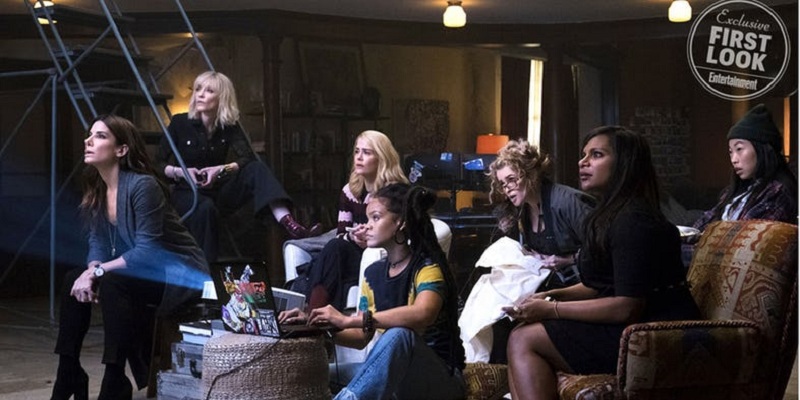 Do you know what is just as popular as reboots in Hollywood? Reboots where they gender swap the characters. Despite arguably the biggest gender-swapped major reboot Ghostbusters being a very underwhelming disappointment, it is something we are still hearing a lot about today. The next biggest high-profile reboot that ticks both these boxes is Oceans Eight, which much like Ghostbusters will feature an all-star cast of criminals who this time happen to be women.
The film which will see Sandra Bullock as the titular Ocean (reportedly the sister to Clooney's Danny Ocean, named Debbie) who's joined by Rihanna, Cate Blanchett, Helena Bonham Carter, Anne Hathaway, Dakota Fanning, Mindy Kaling, Sarah Paulson and Awkwafina. It looks set to reboot the movie franchise with all the same things we would expect from any other Ocean's movie, except that according to Bullock, its not a reboot at all and she prefers to see it as a film all on its own that is closer to a sequel which builds on the previous movies rather than just tries to copy them.
As she revealed in a recent interview with Entertainment Weekly:
They did put [the Ghostbusters cast] through hell. And I'm still trying to figure out why. Forget what the final product was! There were four or five of the most talented comediennes in that film. Everyone should've just taken a breath and said, "let's see what happens." It doesn't take just five people to make a movie. It's pretty much like around 300. So I keep reminding everybody, if you hate my film remember there's another 299 people all around me. We're not a reboot. We're just a this is what's happening in 2017. It's not even a passing of the torch. It's a parallel story of another family member that was raised in the same family Danny Ocean was and what happens when Debbie steps out of jail with all of these amazing, powerful women.
It sounds a little like preemptive blame shifting which is not a good thing, but her point is nonetheless valid, where Bullock feels too much emphasis is being placed on the fact that the characters are all women and forgetting that the movie is a project in its own right. Especially in how the controversy around female cast possibly hurt the Ghostbusters film without people giving it a fair shot. It's always a timely reminder of the bigger picture involved with any movie production, but with the cast being the inevitable figureheads of the movie, comparisons are always going to be made.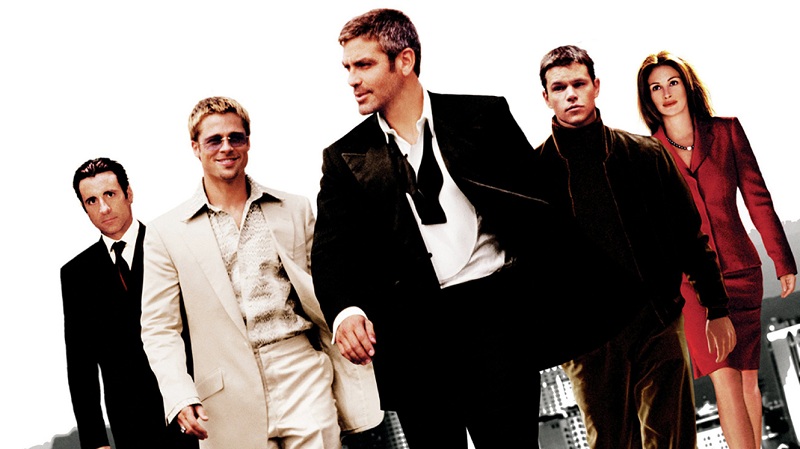 When questioned about some of the comments the cast has received for stepping into roles played by the likes of George Clooney and Brad Pitt, the actress revealed that it is something the cast of this movie hasn't taken lying down:
We got some but boy, I mean, I'll tell you, we've got some feisty women that will fight right back. It's like, let's just take a breath and let's just see if we come up with something fun. There should be a moratorium. There should be a rule, you're not allowed to say anything nasty until after it comes out. Obviously that's never going to happen.
Obviously, none of this guarantees that the film is necessarily going to be any good and we will have to wait and see whether the cast can capture the same sort of chemistry that made the recent movies so much fun, along with seeing how director Gary Ross (The Hunger Games) shapes the movie in his own way.
With the quality of acting talent in this film I have ever hope that the film should be, if not a massive success, at least something unique to the franchise as I can't see any of these women trying to fit into typecasts of their male counterparts – something which, in part ,ruined the Ghostbusters experience.
Ocean's Eight comes out in June of next year.
Last Updated: December 7, 2017