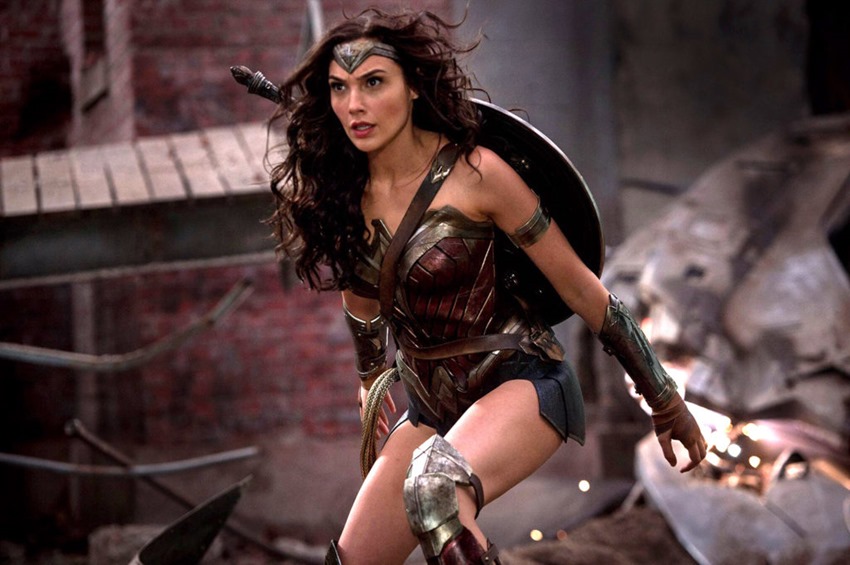 With over $770 million in the bank so far, a sequel to Wonder Woman was pretty much going to be immediately greenlit. Debuting to both financial and the sought-after critical acclaim that DC and Warner Bros. had been after ever since they kicked off their shared universe with 2013's Man of Steel, Wonder Woman represented the best of DC: Taking a chance, being a beacon of hope and tapping the right talent to handle the project.
At the San Diego Comic Con, the Warner Bros. Panel confirmed that Gal Gadot would once again suit up as the mighty Amazon while DC's big cheese Geoff Johns writes the script, although director Patty Jenkins has yet to confirm if she'll be back to helm the sequel. A deal is expected to be inked soon however. BUT WAIT, THERE'S MORE! DC's current slate of sequels and original films is looking mighty strong. Here's the full line-up of what's on the way:
Wonder Woman 2
Shazam!
Suicide Squad 2
The Batman
Aquaman
Justice League Dark
Batgirl
Green Lantern Corps
The Flash: Flashpoint
That last entry might be the most tantalising of the bunch. If DC ever needed a reset button with their films, Flashpoint could easily be the button that they hammer down on. Presumably based on the 2011 comic, Flashpoint saw Barry Allen royally messed up the timeline of the DC Universe, creating a world in which his mother may have lived but also saw the planet engulfed in a war and the age of heroes extinguished before it could even begin.
How much of that storyline will remain intact remains to be seen, but an alternate reality where Thomas Wayne is the Batman and Wonder Woman wants to strangle the life out of Aquaman? I'd be game for that. As for Batgirl, director Joss Whedon will get development moving on that spin-off soon. "For Batman, what I will say is that Batman is more than just Batman and it's been way too long since we've seen, you know, an expansion of that universe, and Batgirl – we are doing Batgirl with Joss Whedon, and it's going to be super exciting," DC Films co-chief Geoff Johns said to IGN.
He's going to start that next year. And that's just the start, we want to explore the Batman universe in a very big new way; Matt Reeves is coming on to do The Batman now and we don't want to do the same thing that has been done before, we want to build it out just like we built it out in the comics.
Exciting times ahead for DC now that they've found their groove. Your move, Marvel.
Last Updated: July 23, 2017