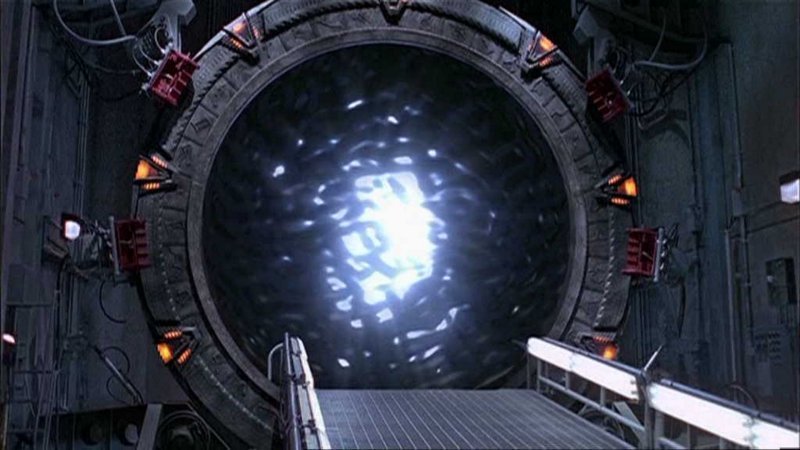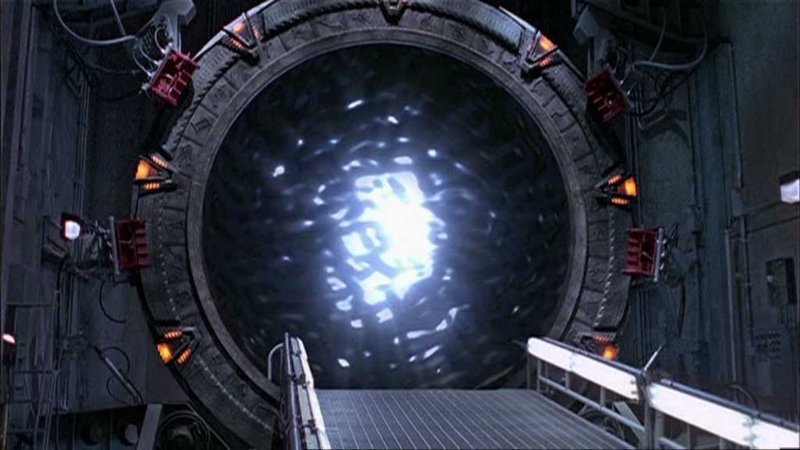 When it comes to the holy "Star" trinity of sci-fi, the Stargate franchise may not have received the prestige, box office busting acclaim of granddaddies Star Trek and Star Wars, but it sure as hell is no less good. Hell, while Star Wars will always be my first sci-fi love, I would happily take watching Stargate over Star Trek. Yes, I said it! And you know what else I'm going to say that has put a smile on my face so wide it threatens to bisect my head? STARGATE IS COMING BACK!
Announced last night during a special 20th Anniversary Stargate SG-1 panel at San Diego Comic-Con, Stargate Origins is a brand new series revival that will act as a prequel to the long-running franchise. The show will focus on a young Catherine Langford, the daughter of archaeologist Paul Langford who discovered the titular alien portal in Giza, Egypt in 1928. In Roland Emmerich's 1994 feature film, it's Catherine's life-long obsession with this mysterious artefact that would eventually lead her to disgraced scholar Dr. Daniel Jackson, who would then unlock its secrets of near-instantaneous teleportation across the galaxy to thousands of alien planets.
Besides for kicking off the very lucrative career of Emmerich, that movie would also launch the TV series follow-up Stargate SG-1 in 1997. The resulting fan-favourite franchise would run for nearly 15 years, expanding to include two made-for-TV movies, two other series spinoffs in Stargate Atlantis and Stargate Universe, and even a short-lived animated series. The character of Catherine Langford, now an elderly lady, would return a number of times throughout the franchise's lifespan until her on-screen death in Season 8 of SG-1. A number of SG-1 episodes briefly touched on her early efforts and adventures to unlock the Stargate as well as the great love she nearly lost to it, and it looks like Origins will be expanding on that.
Stargate Origins will be debuting as a 10-episode digital only series on the brand online fan platform Stargate Command. Besides for episodes of Origins, Stargate Command will also act as the new official hub for all things Stargate, giving fans access to all kinds of material from the franchise's 25-year history. And it's really those fans that are the most grateful here, as they've kept this franchise going through some really rough spots over the years. SG-1 toyed with cancellation a number of times over the years, but kept coming back due to fan pressure. When it was eventually cancelled after 10 seasons, the creators were still allowed to wrap the story for fans via made-for-TV movies. Unfortunately, the final Stargate series, Stargate Universe, was not as fortunate as it was left on a massive cliffhanger following a post-season two cancellation on SyFy in 2011.
Fans – including me! – have been very vocal about the franchise's returning since then. This is something that Kevin Conroy, president of digital and new platforms at MGM, was fully aware of as he explained in a statement released to the LA Times yesterday following the announcement.
We've been eager to revisit the 'Stargate' franchise, and create an all-new story that honors the founding mythos and gives loyal fans more mystery and adventure. We view 'Stargate Origins' as a thank you to fans who have been keeping the spirit of the franchise alive for nearly 25 years.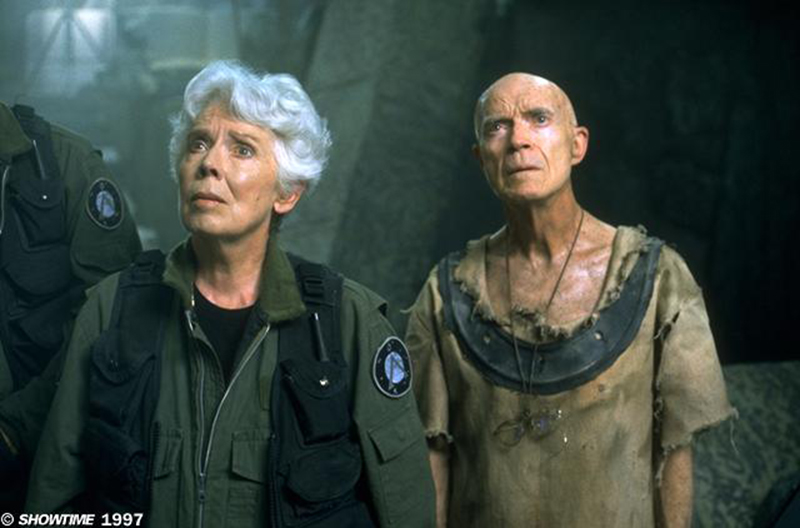 Relative newcomers Mark Ilvedson and Justin Michael Terry will be penning the new series, while Mercedes Bryce Morgan will be directing (presumably) all 10 episodes. This latter point is an important one, as was explained during the panel.
So there's a character that stood out in the canon of Stargate that everyone sorta wants to know a little more. And you may have noticed we picked a female director and it's because she's an awesome director but also because women should tell stories about powerful, awesome women, and this story is about Catherine Langford.
There's no release date set yet for Stargate Origins, but the series is scheduled to start shooting in August, so we may not have as long to wait for this as you may have thought. Now the question remains what the release of Origins does to the already floundering plans of Roland Emmerich to reboot the Stargate movies on the big screen. Since the belly flop of his Independence Day revival, we haven't really heard anything since then. Frankly, I'm happy with keeping it that way if we can get more Stargate series.
Last Updated: July 21, 2017