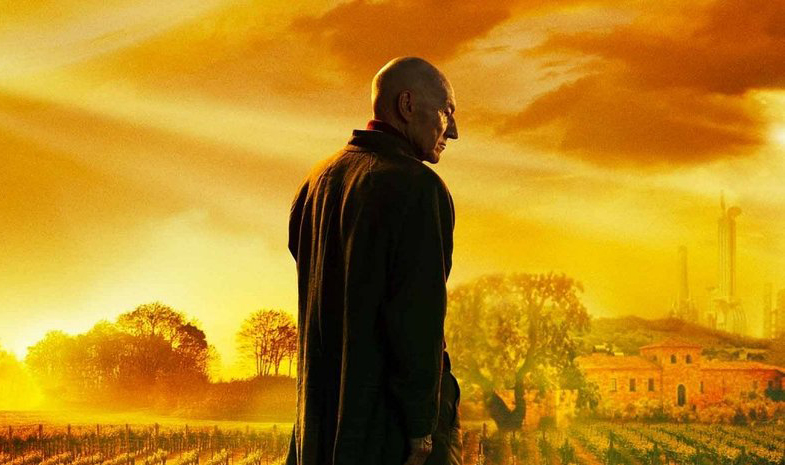 Comic-Con has boldly gone where it's never gone… in a very long time, Sir Patrick Steward took the stage in Hall H to once again talk about playing Jean-Luc Picard, the beloved Starfleet captain from Star Trek: The Next Generation. Stewart received rapturous applause as he informed the crowd of how happy he was to be back.
Now, I woke up this morning as every morning and I read a line in a scene that comes up on Monday, where I say, "We never know, do we, when our last moment will be." For me I can twist that. We never know, do we, when our best moment will be — and that is Now.
The upcoming Star Trek: Picard is set 20 years after the events of Star Trek: Nemesis, the 2002 feature film which marked the last time we saw Picard on-screen. We know that the destruction of the planet Romulus seen in the beginning of JJ Abrams' 2009 feature film reboot will heavily influence this story (which is still set in the Prime Timeline, and not the new Kelvin Timeline… please keep up), but other than that all we've had is an enigmatic teaser revealing that Picard has gone all pastoral since then.
But during Comic-Con, much to the roaring excitement of fans, it was revealed that Stewart will be joined in the show by Jonathan Frakes, Brent Spiner, Marina Sirtis, Jeri Ryan, and Jonathan del Arco, reprising their classic respective roles as William Riker, Data, Deanna Troi, Seven of Nine, and Hugh Borg. The first full trailer got shown to audiences in attendance and they even got to see some of the old guard in action alongside a new crew played by Santiago Cabrera, Michelle Hurd, Alison Pill, Harry Treadaway and Evan Evagora, all of whom get caught up in a mystery involving a character played by Isa Briones. Check it out below.
Along with Star Trek: Picard, we also got some info about the third season of Star Trek: Discovery as well as the upcoming animated comedy series Star Trek: Lower Decks. For the former, we learned that David Ajala (Supergirl) will be joining the cast as Cleveland "Book" Booker. The actor stated that "Book is gonna be a character that's gonna break the rules just a little bit. It's always fun to break the rules, and we're gonna do that right from the start this season."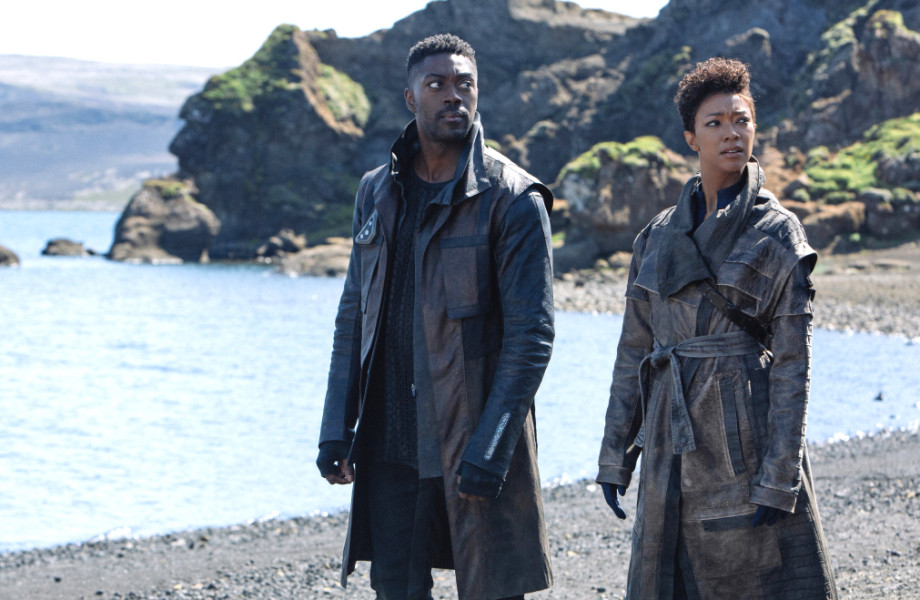 Meanwhile showrunner Alex Kurtzman confirmed that season 3 of Discovery will jump the show further into the future of the Star Trek timeline than the franchise has ever gone. 1000 years after the events of season 2, to be exact, where Kurtzman says "There will be things you recognize and don't recognize… They have big problems."
As for Lower Decks, a bunch of new images revealed the show's primary voice cast, comprised of Jerry O'Connell, Tawny Newsome, Jack Quaid, Noël Wells, Eugene Cordero and Gillian Vigman. The half-hour show from Rick & Morty writer Mike McMahan will be set in the year 2380 right after the events of Star Trek: Nemesis, and will follow a team of support personnel onboard one of Starfleet's "least important" ships. I actually can't wait to check this one out.
Last Updated: July 21, 2019