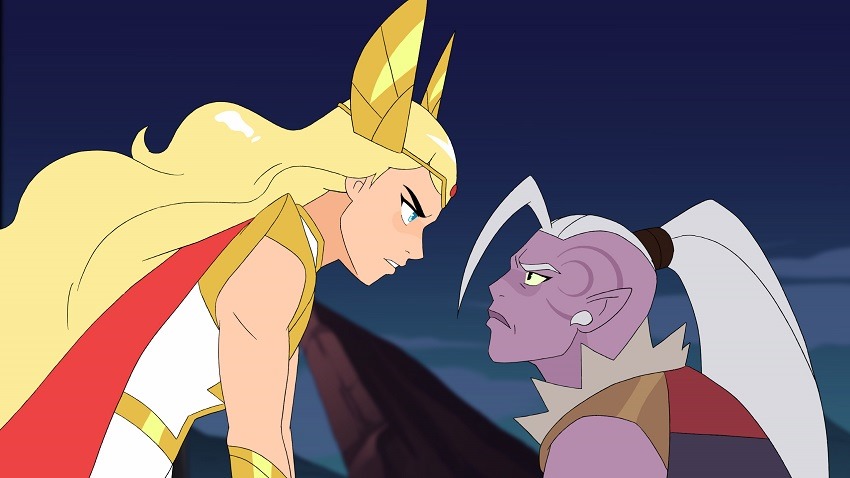 Forget about nostalgia, because Netflix's reboot of She-Ra is a masterpiece of animation that puts the original cartoon series six feet under in a grave of irrelevance. It has heart, it's instantly charming and the overall animation style sizzles with a sense of hope and optimism that is all too rare in the world today.
Last year's debut season poured a foundation of action and emotion, whereas this year saw a more truncated second season arrive. That first half of season two provided just as many answers as it did questions, with the idea of She-Ra and the dark magical forces around her all getting a chance to shine. The second half of season two, which Netflix is calling season three but you ain't fooling me yo, arrives later this year and it looks absolutely stacked with new storylines and characters.
There's Geena Davis as the rough 'n tough Huntara, Catra and Scorpia dealing with the bandit and Tung Lashor and Hordak looks like he's finally ready to move his forces for an all-out assault on the Princess Alliance. So pretty much all that, summed up in one word: ADVENTURE!
Adora, Glimmer, and Bow embark on a journey of discovery that leads them to the desolate Crimson Waste. Meanwhile, Hordak and Entrapta push Catra aside while they conjure up a master plan that only The Princess Alliance can stop. The journey of She-Ra and the Princesses of Power continues on Netflix August 2nd!
Aimee Carrero is back as Adora/She-Ra, while the rest of the voice actor cast also includes Karen Fukuhara as Glimmer, AJ Michalka as Catra, Marcus Scribner as Bow, Reshma Shetty as Angella, Lorraine Toussaint as Shadow Weaver, Keston John as Hordak, Lauren Ash as Scorpia, Christine Woods as Entrapta and a whole lot more. She-Ra and the Princesses of Power kicks off season 3 on August 2.
Last Updated: July 20, 2019