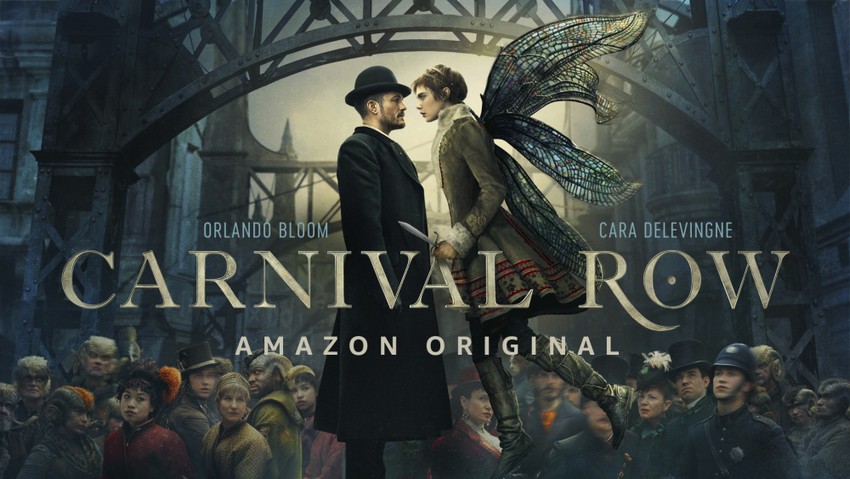 Stories of magical creatures living – or at least trying to live – alongside humans are not new. They're also almost always timely as unfortunately issues of prejudice and violence inflicted on those different to us have been plaguing humanity for about as long as there have been humans. And they don't get more different than folks with translucent wings or bodies that are half goat.
Most recently, Hollywood took a big swing and a miss at this type of story with Netflix's Bright, and the less said about that the better. But now it's the chance of Amazon Prime with their upcoming fantasy drama series Carnival Row, which sets this conflict between the magical and mundane in a Victorian Era-styled land. Led by Cara Delevingne as the fae Vignette Stonemoss and Orlando Bloom as her human detective lover Rycroft Philostrate, this show is looking mighty intriguing. Especially after this pair of trailers revealed at Comic-Con respectively focusing on Vignette and Rycroft and how they're looking to fight back the darkness in this world.
It doesn't look like Carnival Row will be pulling any punches when it comes to depicting the horrible discrimination on display here. Despite it literally being about a fairy, this is most definitely not a fairy tale, but rather a grim and gritty magical drama and I am totally there for it.
Carnival Row is set to premiere on Amazon Prime on 30 August.
Last Updated: July 20, 2019