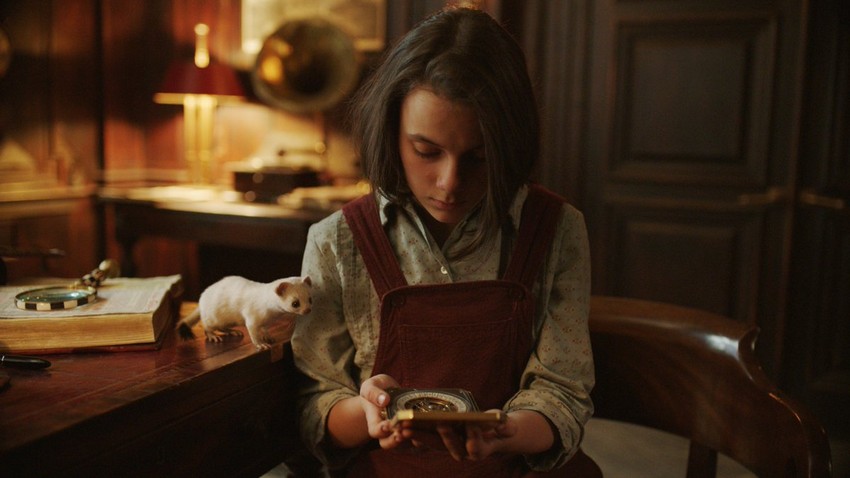 Like I've mentioned before, I never read Phillip Pullman's famed fantasy book series, and I – like pretty much everybody in the world, it seems – was completely ambivalent to The Golden Compass, the failed 2007 feature film adaptation of this story. So with that, I genuinely can't tell you if BBC and HBO's upcoming new big-budget TV series adaptation of His Dark Materials is actually more faithful to the source or not.
What I can tell you is that there's a crapload of very exciting talent involved with this: we have James McAvoy, Ruth Wilson, Lin-Manuel Miranda, and Logan breakout star Daphne Keen leading the whole affair as Lyra, a brave young girl who uncovers a child kidnapping plot that leads to world-shaking ramifications. The fantasy hook here is that the story is set in a world everybody's soul materializes in the real world as an animal companion known as a daemon. Yes, that sounds weird but it looks damn good! Especially after seeing this nearly three-minute-long new trailer which was debuted during the show's Hall H panel at Comic-Con last night.
With this being a TV series instead of a film trilogy or the like, Pullman's story is now being given the room it needed to breathe properly. As was revealed during the panel, that was the prime focus of exec producer Jane Tranter who apparently personally hounded New Line Cinema about the franchise. The studio had still owned the rights, but they were sitting idle after The Golden Compass' box office failure scrapped their plans of a cinematic series.
Tranter reveals that while the BBC were receptive to her take immediately given the popularity of Pullman's books in the UK, it was "a long process" to get HBO to commit as well.
Each week we'd put another piece into place, whether it was a production design, or another piece of casting, until they finally said 'Ok, we're there.'

It took a while for HBO to come on board, but the pill for HBO is that there is nothing like it on television. It's not an easily comprehensible piece of TV.
Helping Tranter to make this happen was screenwriter/playwright Jack Thorne who famously scripted the Harry Potter and the Cursed Child stage production. Thorne also had to work to pitch his take to execs.
When we were pitching this around town, we kept saying it's an anti-superhero story. If this were a superhero story, you'd be following Lord Asriel's path. There are people seeking greatness in this story. It's the young woman who wants to be good.

Lyra's always following the good, while Asriel and Coulter are following greatness. I really believe we should be following our goodness, and we're getting distracted by greatness and it has lessons for all of us.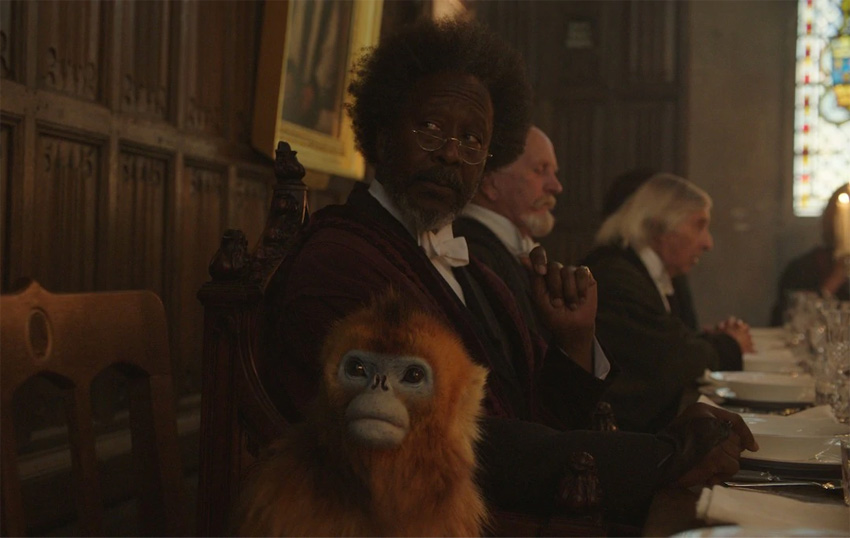 There's of course also the issue of Pullman's books, with its daemons and authoritarian fantastical government being a not-so-thinly-veiled criticism of the Catholic church. But as Tranter pointed out, the story isn't here to bash religion.
There's many conversations about the religious… It's better to have a conversation that's on the table, rather than a lot of assumptions. Philip Pullman isn't attacking belief or faith or the church per se, he's attacking a particular form of control where there's a deliberate attempt to withhold information and keep people in the dark and not allow ideas to be free. It's not personified by an autocratic government or church, it's personified by the Magistarium (in the books and series), it's not personified by any church in our world.
The eight-episode first season of His Dark Materials will premiere in late 2019.
Last Updated: July 19, 2019