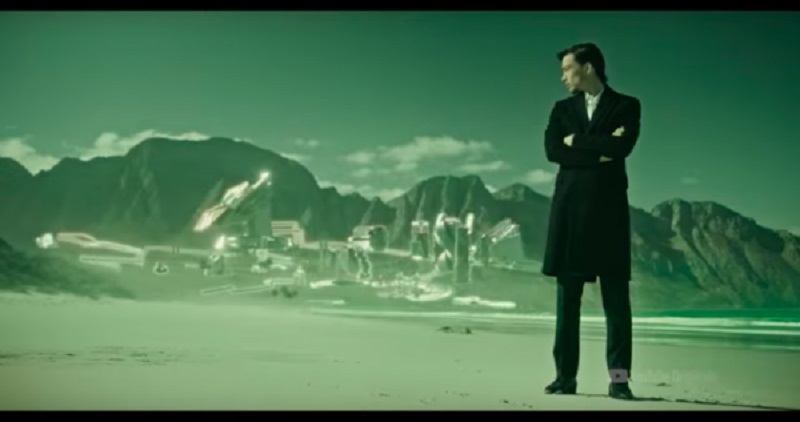 YouTube is not just looking to prove that it can take on the more prestigious steaming services like Netflix and Amazon, but also take them on at their own strengths. Netflix has proven to be an active home for quality sci-fi content with arguably the best offerings when it comes to keep sci-fi fans happy. YouTube's own streaming service (now renamed YouTube Premium from YouTube Red) is producing a new sci-fi series though that looks every bit as thought-provoking as you expect from a good sci-fi show
Called Origin, the show deals with a group of people who get lost in space and now need to work together to keep themselves alive. Only it seems not everyone is willing to play nice and it turns out that working together might not be as important as fighting each other to find out who the bad guy is. The show is created and written by Mika Watkins, and directed by Paul W.S. Anderson and considering it comes from the same producers who made The Crown and Outlander, expect it to be very, very good.
It's certainly a great platform to build into a decent sci-fi story on and based on this first trailer for the series, it looks like it is going to be able to match the hype:
If you paid attention to the landscape, you would've noticed that it looks a lot like parts of Cape Town and that's because the series is being filmed in the mother city. Reason to watch the series and support local film development.  Origin stars Harry Potter alumnis Tom Felton and Natalia Tena along with the strong international cast of Sen Mitsuji, Nora Arnezeder, Fraser James, Philipp Christopher, Nina Wadia, Madalyn Horcher, Siobahn Cullen, Adelayo Adedayo and Wil Coban. The series is expected to release late this year.
Below is the official synopsis for Origin:
In Origin, a chilling new original series from the producers of The Crown & Lost, we meet a group of troubled passengers as they wake up on a damaged spaceship abandoned in deep space. Each having left behind a dark past in search of a fresh start on a newly colonized planet, they're desperate to survive at all costs. But as their terrifying situation spirals into paranoia, they come to realize that the greatest threat to their dream of starting over – and indeed their lives – might actually be within their midst…
Last Updated: July 23, 2018