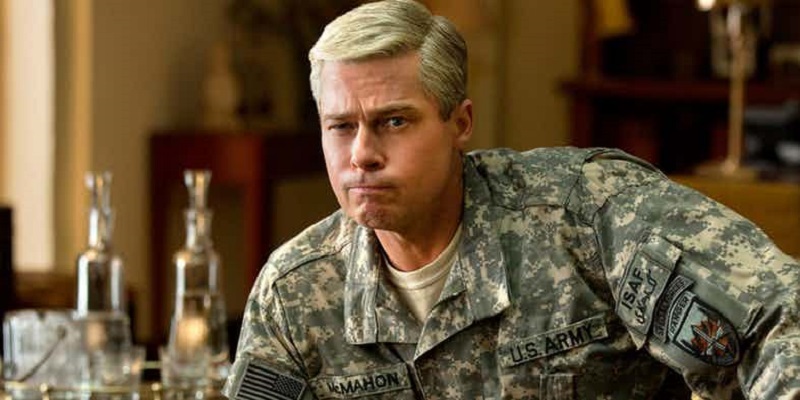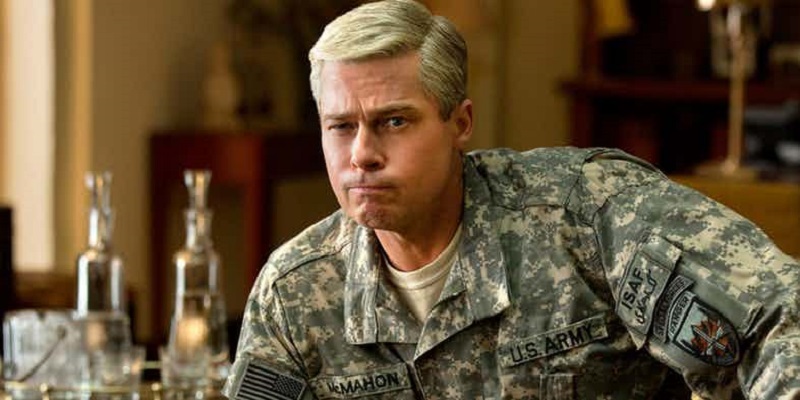 Sadly, the most common source of parody is truth itself. As much as we can try to make fun of situations like the war in Afghanistan, I can't help but feel sad about how much there is truth within all the jest. In the upcoming Netflix film War Machine, starring Brad Pitt, we get a satirical look at the war effort, but there is a lot of underlying truth hidden among all the humour that makes it as contemplative as it does funny.
The film is definitely llooks like an interesting take on war that is supremely cast as well. Joining Brad Pitt is a host of equally impressive actors like Ben Kingsley, Emory Cohen, Topher Grace, John Magaro, Scoot McNairy, Alan Ruck, Meg Tilly, Griffin Dunne, and Anthony Michael Hall. It's a fine mix of old and young talent coming together in one film.
Admittedly everything we've seen about the film up to this point has piqued my interest, but also had me concerned at the extreme caricatures in operation by the film's cast. This trailer though has done a lot to alleviate my fears by providing a little more context behind the extreme nature of the characters and how it leads to some incredibly sharp humour. Be warned though, the language in this trailer can definitely be considered flowery, so don't click unless it's absolutely safe to do so.
The beauty of having this movie on Netflix is that it will be arriving soon and we will be able to watch it in the comfort of our own homes. It's a war movie, but not the type that tackles the different battles, so it won't really offer any benefit by actually watching on the big screen, so it's a good move by Netflix to bring it directly onto the streaming service.
War Machine is directed by David Michod (Animal Kingdom) and is loosely based on the former General Stanley McCrystal. Though is it wrong for me to say that the character reminds me an awful lot of Donald Trump with his cultural insensitivities?
Last Updated: May 11, 2017