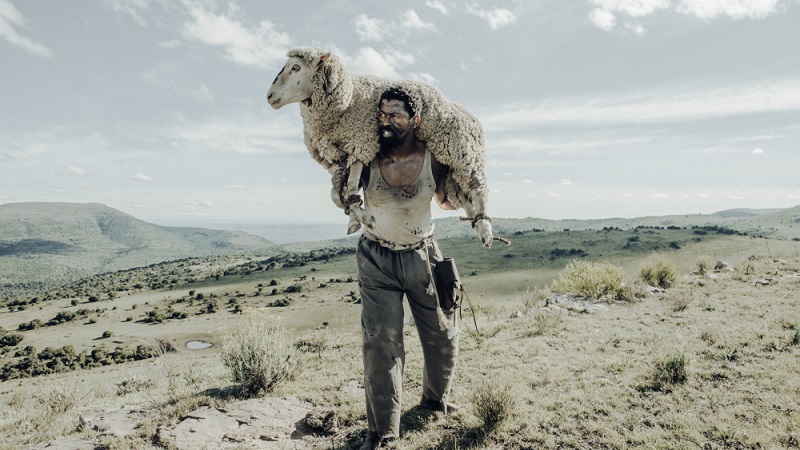 Every year countries try and line-up what they believe in their best non-English film of the year in the hope of making it through the Academy Awards strange nomination process to get an official Oscar nomination in the Best Foreign Language Film category. While not as prestigious as the Best Picture category, winning a foreign language film Oscar is considered an incredible achievement and a strong platform on which its stars and directors can build upon. Look at South Africa's 2005 winner Tsosti and the continued success of its stars and director Gavin Hood as examples of that.
However, since that success, South Africa has been unable to get a film officially nominated in the category despite an incredible number of films presented each year, including Inxebe: The Wound from last year. The filmmakers behind Sew the Winter in my Skin, which has been selected as this year's best SA film, will be hoping that this will year will be different.
A BIG Congratulations to South Africa's official submission to the 91st Annual Academy Awards (Oscars) for Best Foreign Language Film – Sew the Winter to my skin @SewtheWinter
watch the trailer: https://t.co/CZu1fTEUtY pic.twitter.com/pJqXqfHnPl

— NFVF (@nfvfsa) September 21, 2018
Set in South Africa's rural Great-Karoo region in the 1950s, Sew the Winter in my Skin chronicles the exploits of a Robin Hood-esque outlaw John Kepe, who lived in a cave and the various individuals his escapades affected who would primarily steal livestock from white farmers to increase the wealth of the poor black communities. The film is written directed by Jamhil X.T. Qubeka and was recently featured at the Toronto International Film Festival to wide acclaim.
The trailer of which we have below:
I must say this film looks really good. Not only does it look well-acted and directed, but it's a story with a decent amount of action and suspense to go along with its intense story and drama. Its further evidence of just how strong the South African film industry is getting and how when we're not making terrible slap-stick comedy, we can easily compete with internal markets for quality.
Sew the Winter in my Skin does not have an official release date yet, but it will be opening the Cape Town International Film Festival this month which should give South African audiences an opportunity to be wowed in the same way it has international audiences.
Last Updated: October 4, 2018