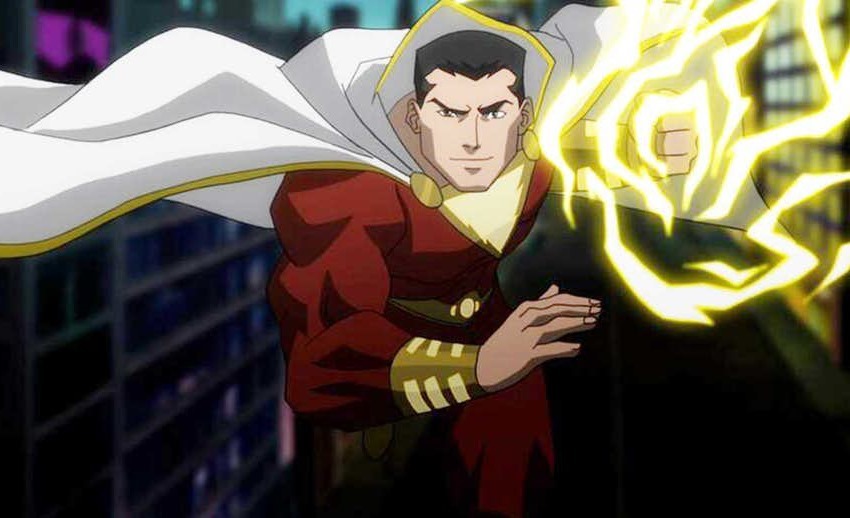 This may come as a big surprise to some people – especially if those people are Hollywood filmmakers whose names rhyme with Hack Slider and Cryin' Winger – but comic books are not all serious business. In fact, most of them have quite a bit of whimsy and absurdity to them, particular when it comes to the costumes worn by superheroes. [INSERT OBLIGATORY DIG AT SUPERMAN'S/DARRYN'S UNDERWEAR ON THE OUTSIDE HERE]. And you know what? Most comic book fans love that about them.
This is often not a sentiment shared by bigwig directors and producers though who want to adapt these comics to screen, which is why the X-Men movies – with the exception of Matthew Vaughn's First Class – stuck Wolverine and the gang in boring black leather. On the DCEU side, much like the movies, things have been very mixed. Henry Cavill's Superman costume has been darker and muted and ditched the underpants and famous S-curl, while Ben Affleck's Batman basically stepped right out of a Frank Miller drawing and Gal Gadot's Wonder Woman is a great balance of comic book-iness and realistic practicality. I still think both Ezra Miller's Flash and Ray Fisher's Cyborg are horribly overdesigned though in an attempt to make them edgy. While Jason Momoa's more realistic look in Justice League was actually not bad, we have been hearing rumours though that in his upcoming solo movie he will be donning a green and orange costume that's straight out of the comics, irrespective of how goofy some may think it is.
BREAKING: This may be our first look at Zachary Levi as Shazam. Expect an official reveal soon. pic.twitter.com/CIWagDJVcB

— Batman-News.com (@BatmanNewsCom) February 27, 2018
That seems to be a possible trend that's starting as a couple of behind-the-scenes set pics for Shazam!, the next film in the DCEU lineup after Aquaman, has revealed Zachary Levi to also be donning a costume that fully embraces the brightly coloured cheesiness of the comic book character. The first pic actually popped up online last week already, but it was essentially just a pic of Levi's cape and hairdo (with a glimpse of Marc Strong as the villainous Doctor Thaddeus Sivana on the left). Last night a new pic from the movie's Toronto set hit online though (via Reddit) giving us a much clearer look at Levi as the Big Red Cheese, and I got to say I am really digging it.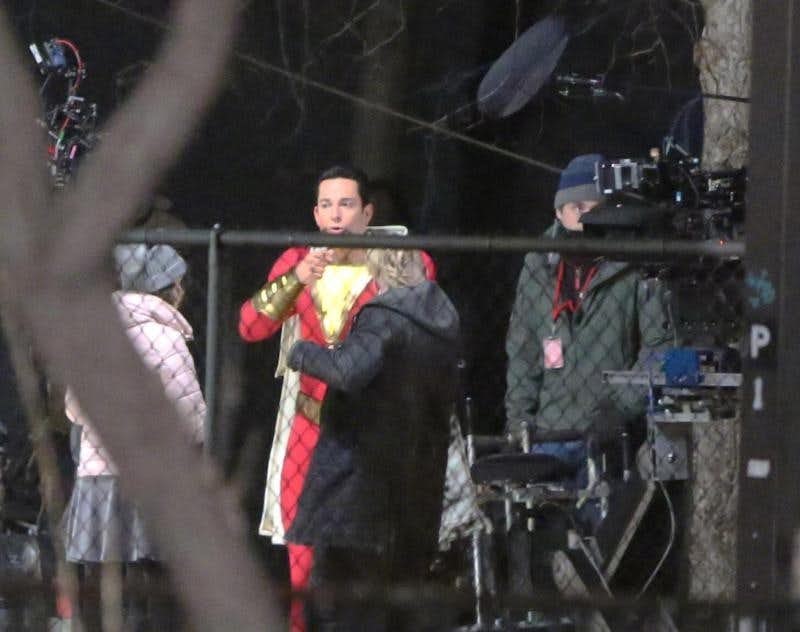 For the uninformed, Shazam is the superhero alter ego of teenager Billy Batson (Asher Angel), who transforms into his powerful adult superhero form when saying the magical word "Shazam". A powerful wizard of the same name grants him the powers of six ancient heroes (the first letters of each of their names corresponding to one in his), but underneath it all, Billy is still a 14-year old boy. And this looks exactly like the type of superhero costume a 14-year old boy would design.
There's no faux armour or heavily textured alien materials like we've seen in recent superhero movies, but it appears to just be classic spandex tights and boots with a cape (although I'm sure there's more detail to it than that). It doesn't shy away one bit from its comic book roots, embracing the bright red suit with the golden thunderbolt on his chest. That's a costume designed by somebody who understands the tone of the source material and isn't embarrassed by it, and I fully applaud that.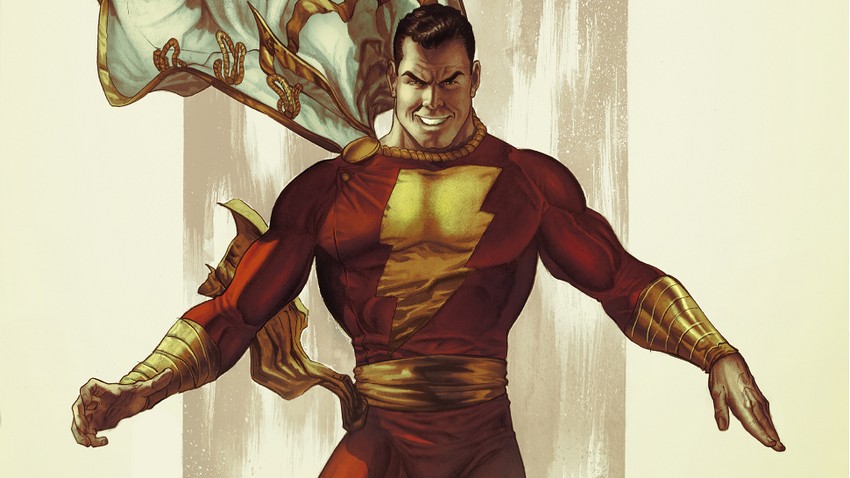 Now it has to be pointed out though that normally these set pics are not 100% accurate when it comes to colour representation thanks to improper lighting. Usually the colours we see on these pics are muted and washed out, which means you shouldn't be surprised if our first official image – which will probably be along shortly now that the leaks are out – isn't even brighter than this.
Shazam! is directed by David F. Sandberg (Lights Out, Annabelle: Creation), whose horror-based past filmography may make him seem like an odd choice, but apparently he really impressed the DC Comics brass with his pitch. The film was written by Henry Gayden (Earth to Echo) and Darren Lemke (Goosebumps), and those guys definitely know how to capture that child-like sense of wonder and adventure which is exactly what this film needs. As Levi stated in an interview, "the idea is that it's gonna feel like the movie Big, but with super powers" and that sounds perfect to me. When it comes to the comic books, DC Comics has always had more escapism as their characters were mostly nowhere near as grounded in reality as Marvel and with how rocky the DCEU has been, I think it's time for them to lean into that hard so that they can right the ship their own way.
Shazam! is currently scheduled for release on 5 April 2019. Here's the recently released official plot synopsis:
We all have a superhero inside us, it just takes a bit of magic to bring it out. In Billy Batson's case, by shouting out one word–SHAZAM!–this streetwise 14-year-old foster kid can turn into the adult superhero Shazam, courtesy of an ancient wizard.

Still a kid at heart–inside a ripped, godlike body–Shazam revels in this adult version of himself by doing what any teen would do with superpowers: have fun with them! Can he fly? Does he have X-ray vision? Can he shoot lightning out of his hands? Can he skip his social studies test? Shazam sets out to test the limits of his abilities with the joyful recklessness of a child. But he'll need to master these powers quickly in order to fight the deadly forces of evil controlled by Doctor Thaddeus Sivana.
Last Updated: March 6, 2018