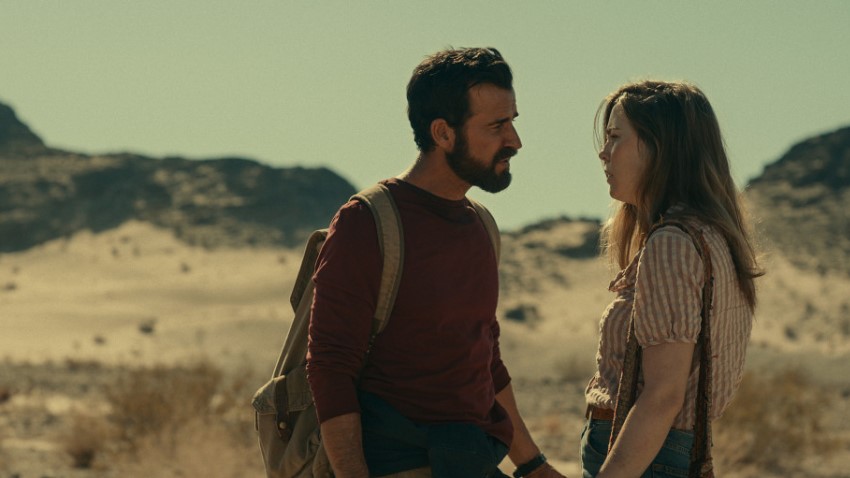 If I look at how things stand right now, Apple TV+ is in much the same position Amazon Prime Video was just a few short years ago. Since officially launching in late 2019 the fledgling service has slowly rolled out some quality original programming – series like For All Mankind, The Morning Show, Dickinson, Ted Lasso, and Mythic Quest: Raven's Banquet (the best new comedy series of 2020) have all proven very popular with viewers.
However, they're operating in the long shadows cast by Netflix, the now-established Amazon, and Disney+ (which launched at the same time but garners plenty of attention thanks to those sexy Marvel and Star Wars universes).
Something that might draw a few more eyeballs their way is the upcoming adventure drama series The Mosquito Coast. Created by Neil Cross, the man behind the superb BBC crime series Luther, and directed by Rupert Wyatt (Rise of the Planet of the Apes), it stars Justin Theroux (The Leftovers), Melissa George (In Treatment), Logan Polish (The Astronaut Farmer), and Gabriel Bateman (Unhinged) as a family on the run from a problem they're struggling to solve.
The series is based on author Paul Theroux's 1981 novel of the same name, which was previously adapted into a feature film starring Harrison Ford and Helen Mirren in 1986. And in case you were wondering, Justin Theroux is Paul Theroux's nephew.
The show's synopsis is as follows:
The Mosquito Coast is a gripping adventure following the dangerous journey of a radical idealist and brilliant inventor, Allie Fox (Justin Theroux), who uproots his family for Mexico seeking a safe haven.
Let's take a look:
This looks like a tense and compelling drama/thriller, and I also liked the family dynamics – even in this short teaser that came across as real and caring. The performances look great, and I'm quite curious to see what this problem is, and how they go about solving it.
What do you think? The Mosquito Coast's seven-episode-long first season will premiere on Apple TV+ on 30 April.
Last Updated: February 22, 2021