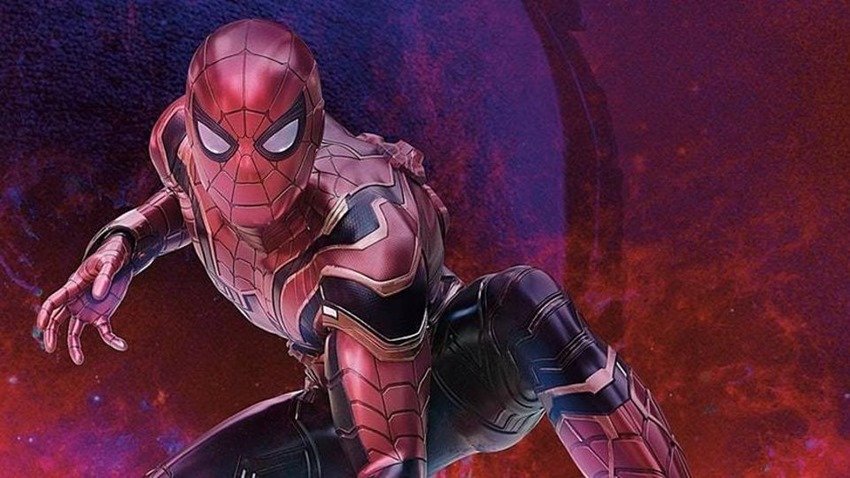 Spider-Man has always looked great on the big screen. An iconic character whose signature costume has always been instantly recognisable, Spider-Man is comic book design perfected and enhanced over the years. With the character back at Marvel thanks to Sony playing ball with the House of Mouse, Peter Parker's latest adventures saw the homemade hero get a massive upgrade in 2016's Captain America: Civil War.
A new suit, new gear and gadgets that would make your head spin courtesy of Tony "Iron Man" Stark. In Spider-Man: Homecoming, the capabilities of that new costume were further explored, as was the tease of a new suit that was waiting for the webhead should he ever decide to swing through and join the Avengers.
That's the suit that you'll see Spider-Man wearing in Avengers: Infinity War, and much like Stark's propensity to tinker with his Iron Man gear, it happens to have a few new extra gadgets built into it. That little revelation comes from a new Japanese display of Hot Toys figures, which features the primary cast of Infinity War. Here's the photo from ToyArk: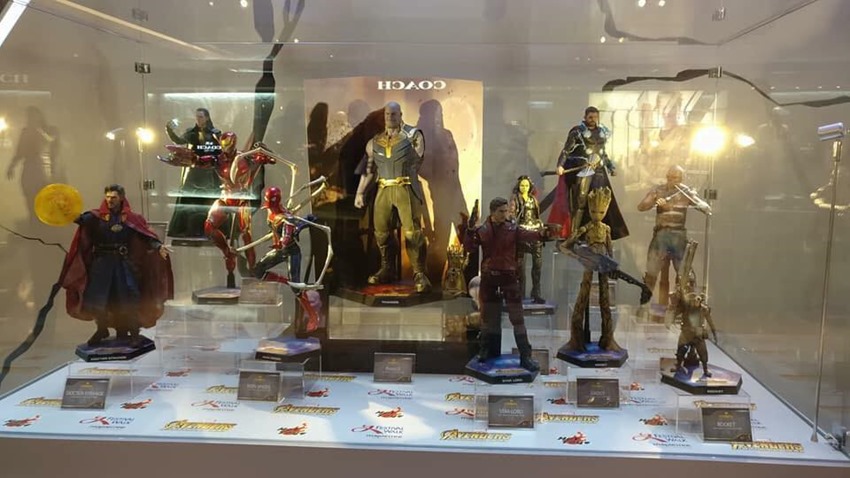 And here's a zoom-in of Spider-Man: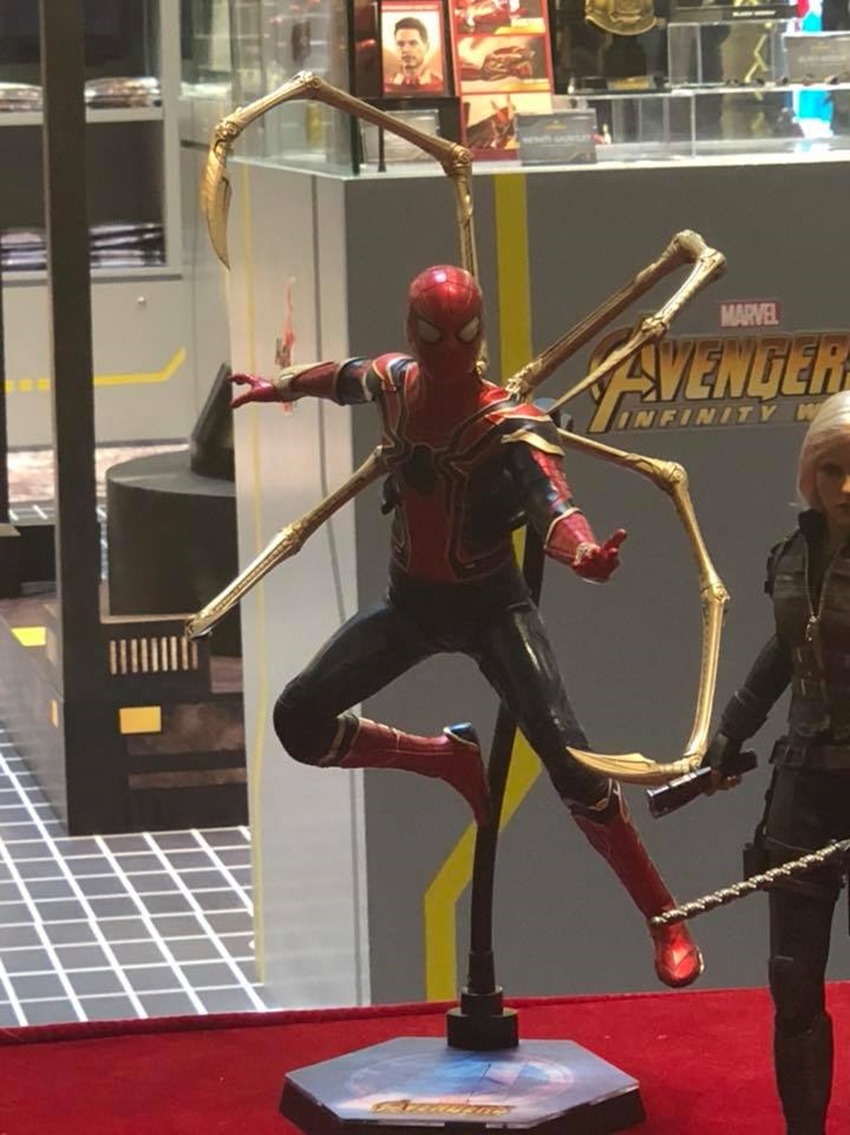 Notice anything…extra? Yup, it looks like this Spider-Man costume is going full Iron Spider, as it sports an additional three appendages on the back. In the comics, these were seen in the original Iron Spider costume (which I still rate is one of the most underrated costumes ever designed):
Dangerous, handy (Ha!) and able to provide extra support, these appendages served Peter Parker well during his brief turn as a supporter of Tony Stark's pro-registration side of superheroes during the original Civil War. Hot Toys has a habit of making insanely-detailed movie-based action figures, with the accessories that each figure comes with being straight off of the big screen. If their licensed Spider-Man figure happens to be sporting those extra arms, then you can bet your Infinity Stones that you'll see it on the big screen later this month.
Which should make Spider-Man a handful to deal with, when Thanos arrives. Haw.
Last Updated: April 13, 2018