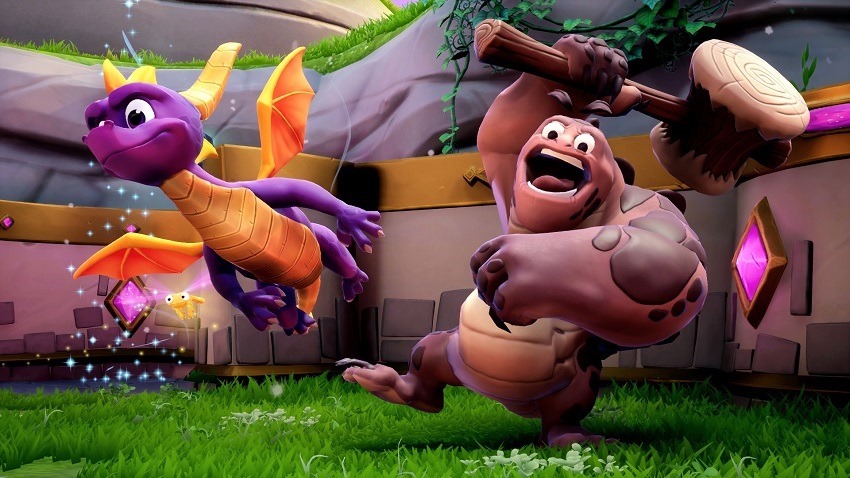 Spyro is getting a long-awaited (and much deserved) kick in the rear next month, as Activision moves full steam ahead on revitalizing past nostalgic properties following the success of Crash Bandicoot's return last year. All three original Spyro games have been cooked from the ground up, bringing the PlayStation 1 classics to modern consoles in a fresh, gorgeous skin. It's exciting, but be prepared to do a little waiting if you're not keen on jumping in for the first game from the get-go. Only one of Spyro's three adventures is on the disc, and you'll have to download the rest.
It's a strange change from Crash bandicoot's own collection, which featured all three games ready and waiting from the moment you purchased. But a new notice on the Spyro Reignited Trilogy's boxart specifies that players will need an internet connection to download both Spyro 2: Ripto's Rage and Spyro 3: Year of the Dragon. Activision hasn't really given any clarity as to why this is the case now, with a pretty vague quote handed to media outlets such as Destructoid.
"The global launch date of Spyro Reignited Trilogy is Sept. 21; and we're excited for fans to play all three reignited games on that day. As with most games today, downloading an update after purchase is quite common. The language on packaging and on the web is to let players know the requirements for Spyro Reignited Trilogy."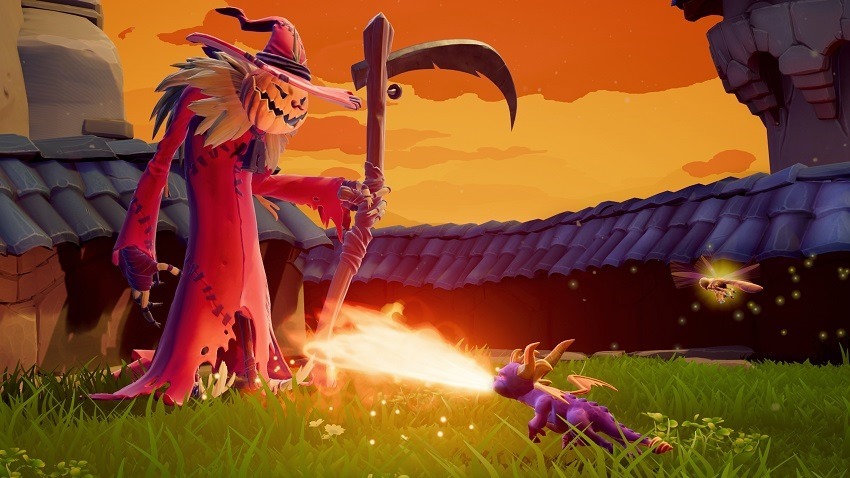 There could be a couple of obvious reasons though. There's the slight question about file size, but it seems unlikely that all three Spyro titles couldn't fit on a single disc. More nefarious guess suggest Activision might be tying the downloads to a promotional code in the box, significantly reducing the resale value of physical versions. But what is most likely the case is just timing. It could be that master copies of the two titles weren't ready to be sent for printing, resulting in required downloads over a shift of release date. Given that Activision has waiting until now to spring the news too, it seems the most plausible scenario.
It does sting though if you're still suffering with slow internet and restrictive data caps, but it's also indicative of the trajectory of the industry. Publishers are seeing most of their business run through digital stores now, so the idea of having to download more than half of a retail game doesn't seem as much of a shocking move as it used to be. Just be prepared if you've been eagerly awaiting a very specific adventure of the beloved purple dragon on launch day.
Last Updated: August 2, 2018