Warning: Set phasers to shun, this post contains spoilers for the ending of Star Trek: Discovery season two.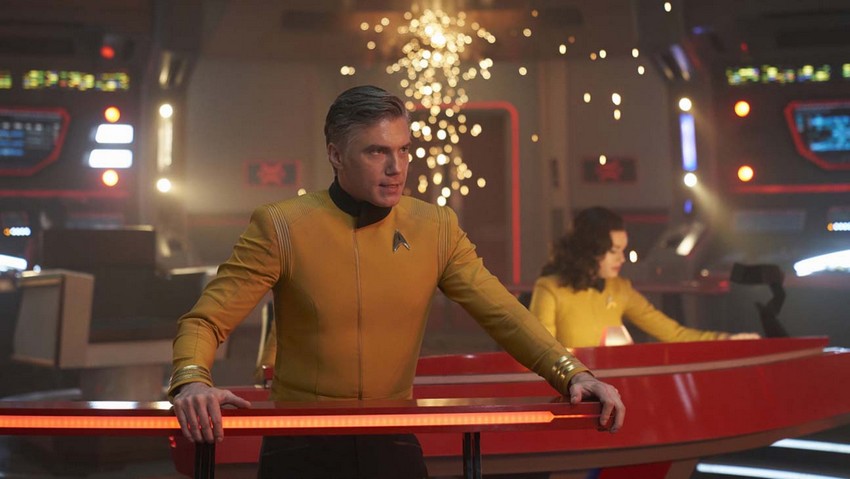 Star Trek: Discovery isn't afraid to be bold. Season one, set ten years before the events in the original Star Trek series, dove straight into the origins of the Federation-Klingon war thanks to Spock's never-heard-of-before adopted sister and introduced the Mirrorverse.
Season two welcomed Spock himself and saw the Discovery helmed by the original USS Enterprise captain, Christopher Pike. The pair were essential in Discovery's fight against Section 31's rogue A.I., Control – a battle which saw the ship and her crew hopping around the galaxy in order to unravel a time-travelling mystery and prevent Control from gaining the data it needed to unlock its full potential.
That last saw the USS Discovery, sans a captain as Pike stepped down from the role to return to the USS Enterprise, flung 930 years into the future. That's somewhere no Star Trek series has ventured before, so while the first two seasons had plenty of direct and indirect links to the original series, season three will be breaking new ground in the Star Trek universe.
Co-executive producer Michelle Paradise spoke briefly to the media the other day (care of Slashfilm) about this time jump, and how this will affect everything we see through the eyes of the Discovery and her crew:
"It's been a big challenge and a wonderful challenge. Everything from what we see on screen, the clothing, the look and feel of the structures, all of that. There's been big conversations and lots of conversations. We're fortunate to have just an incredible team in Toronto. Our production designer, our costumer, our props, everything. Our builders, everyone is just absolutely phenomenal. Our prosthetics, the aliens that we see. It's just a great opportunity to see what's coming.

We're looking at everything for 930 years. Certainly 930 years in the future, you would expect that technology has advanced so that's a lot of the conversations that we've been having as well. What does that future look like? What does the technology look like? In addition to things like the world itself and the look and feel of ships and all of that Yes, we're looking at all of that."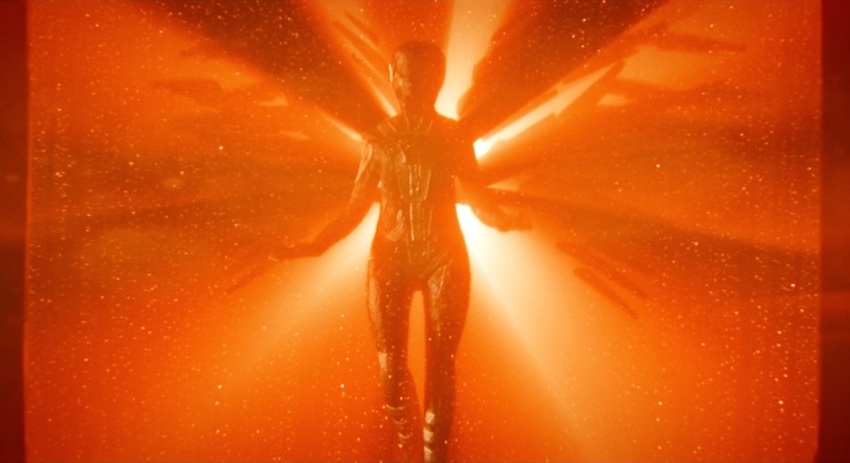 Time travel is often used to hand wave away decisions and consequences, but that's not something Star Trek: Discovery will be doing (for now). When asked if the show will stay where it is chronologically and not jump back to its "present", Paradise had a firm answer:
"Correct, we're there and we're living there."
That doesn't mean that they're not looking back through, with Paradise confirming they're still keeping in touch with the show runners of the other shows in the Star Trek universe, like the upcoming Star Trek: Picard.
"I would say every iteration of Star Trek we want to be aware of and we want to honor. It's important to us to do that. Alex [Kurtzman], as he works on that and works on our show, he lets us know if there's anything that we need to be aware of in terms of history.

We're also aware that all of the iterations of Star Trek, so we really want to make sure that we're not doing anything in our show that directly contradicts something that we've seen established or that is being established on another spinoff."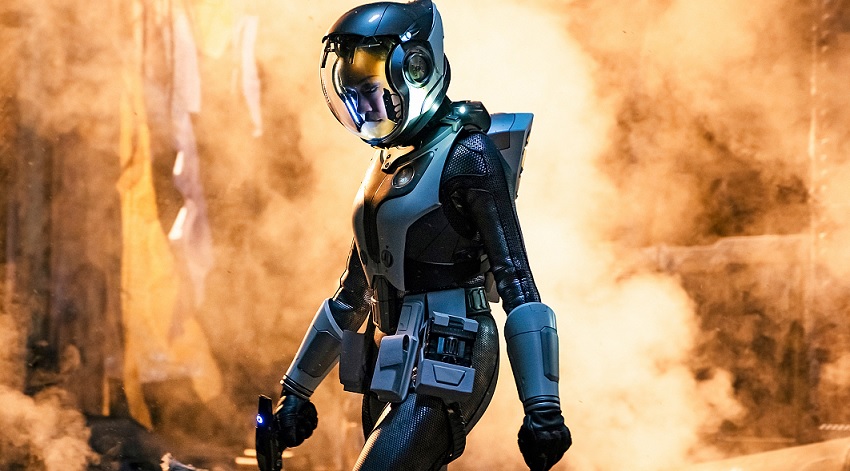 Star Trek: Discovery made headlines for all the wrong reason when it came to its showrunners. Co-creator Bryan Fuller left the show before the first season even aired, and his replacements Gretchen J. Berg and Aaron Harberts were fired during season two. This lead to Alex Kurtzman assuming show running duties for the remainder of season two, with Paradise joining for season three.
There was a definite change in tone between season one and two, with two having more humour and silliness in first few episodes – perhaps too much – before toning that down in subsequent episodes and finding a nice balance. That's something Paradise acknowledged and expects to remain consistent from here on out:
"I think we, as a show, I feel like we really found our tone in season two. We found I think a wonderful mix of heart and character and adventure and fun and funny and action. All of that together, I think we really hit our stride with that so we intend to keep that tone."
Star Trek: Discovery will being airing its third season some time in 2020, and I'm excited to see what the future holds. What do you think?
Last Updated: August 6, 2019