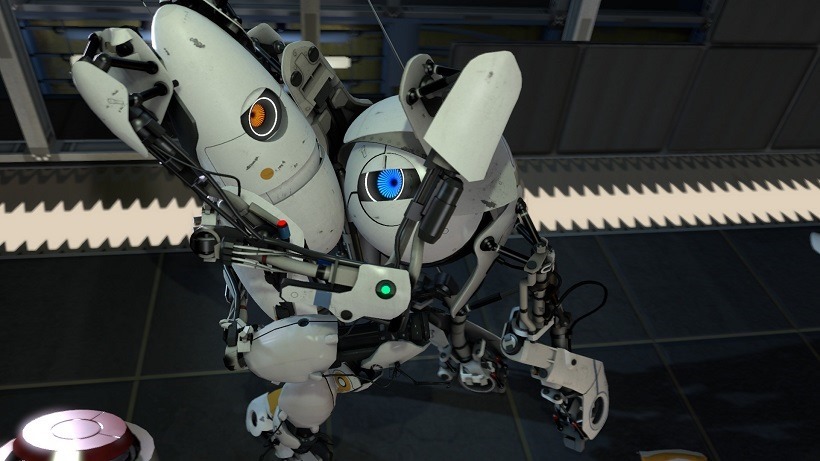 Portal? Half-Life? Movies? If you're not too great with memory, it may have slipped your mind that all the way back in 2013, Valve announced plans to create films for two of its biggest franchises. In typical Valve style though, nothing really notable has actually happened since then, aside from acclaimed director J.J. Abrams confirming earlier this year that the projects were still on track. He's gone a step further now, telling fans to expect an announcement soon.
At least, for the Portal film that is. IGN caught up with the Star Wars director at the red carpet event for Westworld (a new HBO series Abrams is helping produce), where he was quizzed on the long running projects. Although he had nothing new to say about Half-Life, Abrams did seem confident that the Portal film would be officially revealed soon. Especially since he plans to meet with Valve in the coming week.
"We have a meeting coming up next week with Valve, we're very active, I'm hoping that there will be a Portal announcement fairly soon",
When asked about whether the film would be sticking to storylines established in the game, Abrams kept things close to the chest. He's seemingly impressed with what writers have produced so far, and expects the film to be up to fan expectations.
"We are having some really interesting discussions with writers, many of whom…once you said you're doing a movie or show about a specific thing that is a known quantity you start to find people who are rabid about these things. As someone who loves playing Half Life and Portal, what's the movie of this, it's incredible when you talk to someone who just 'gets' it, it's like, oh my god, it's really the seed for this incredible tree you're growing."
Despite the film seemingly being revealed soon, almost nothing about its production is known. Abrams, who is working on the project, isn't confirmed as a director in any capacity, and no casting announcements have been made as of yet. Still, its comforting to see that the projects are still on track – even if the mystery shrouding them is oh so Valve like.
Last Updated: September 30, 2016