I think it's a pretty fair statement to say that Steam isn't exactly…pretty. It's built for function over pizzazz and when it launched all those years ago (in 2003, WHAT? WHERE HAS MY YOUTH GONE?) its design hasn't really been updated much since then. The marketplace has been cleaned up every now and then (in terms of design, not content unfortunately) and Valve recently overhauled its chat and social features. But arguably the ugliest part of Steam is everyone's library. A bland, cluttered mess of names just running down a page with minuscule icons, if you have them enabled. But Valve has clearly grown tired of their boring display and are trying something a little bit different…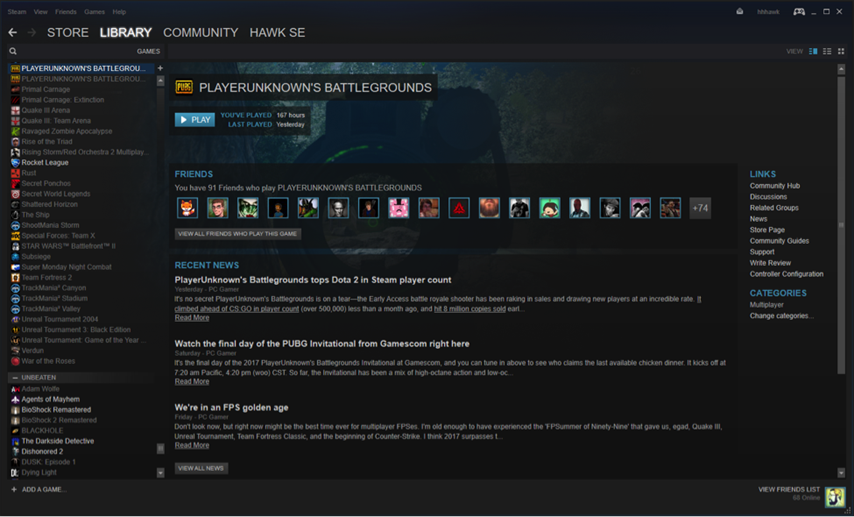 At their keynote at GDC, Valve announced that the Steam library will be receiving a massive overhaul as well as some wonderful quality of life features. They seem to making the library a more accessible space for players to easily jump into their games as well as keep up with what's going on in each one. The image below is what it will look like: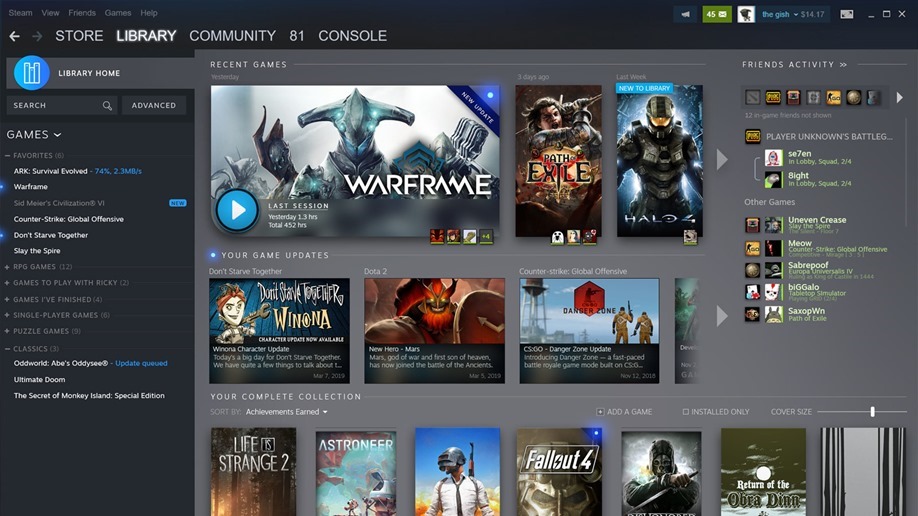 With clearly larger, more vertical thumbnails for games in the library it already looks more inviting. The friends list has been built into the right hand side of the library, clearly trying to solve the issue of having it hidden at the bottom of the menu and a recent games tab has been added to make getting into new or favourite games much easier. Aesthetically, it's a lot more pleasing as well as just easier to navigate. I know I've often scrolled right past a game I was looking for in my library as I desperately tried to scan for a name, but the addition of the thumbnail makes this much easier. The left-hand side collection is still present, but even then the titles appear brighter and more highlighted. Another huge improvement is the implementation of a tag system, similar to the one Steam has been using in their store. This will allow users to categorise and organise games by specific tags to better clean up libraries that have potentially hundreds of games into neat collections of games that fit under a specific tag. So, for example, you could create tag entitled "Salt Factory" and add games you find frustrating underneath that collection, such as DOTA 2, Counter Strike, and DOTA 2.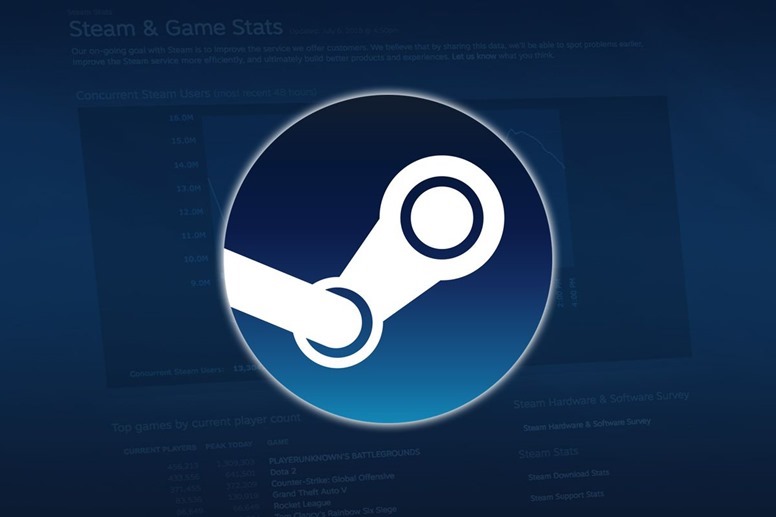 Sticking with their emphasis on keeping the player more updated and integrated, Steam will also soon feature an Events page that will provide constant updates on the games in your library. This will include updates, tournaments, livestreams. The Events page will allow players to set notifications for specific news, announcements or updates for certain games which can be received via email, Google Calendar and iCal, text message or the Steam mobile app. Valve's implementation of this form of communication seems largely informed by the growth of live service games as the company wanted to players and developers to have a much more direct, simpler line of communication, according to Alden Kroll, UI Designer at Valve.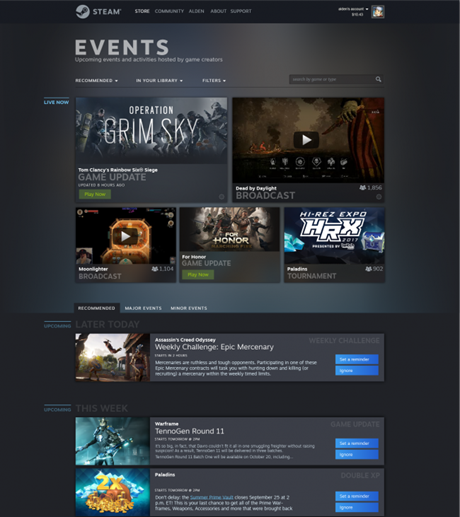 "We want to build the foundation for a communication platform where all the interesting things that are happening in games can find their way to the customers. And the customers that are interested in finding out 'what's happening in games in my library, what kind of events are happening, what's been updated recently, what are my friends doing,' making all that much easier for players to be able to find", said Kroll to PC Gamer during the presentation.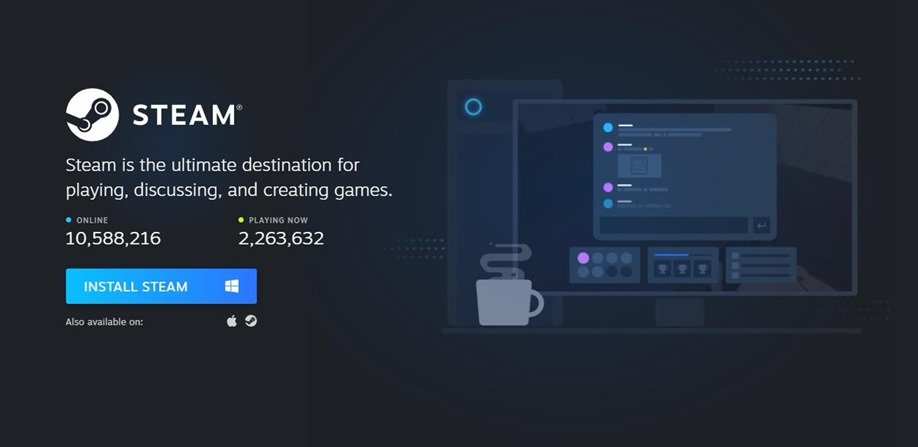 Another massive change comes to games' individual library pages, which seem to be placing an emphasis on highlighting what's happening in the community at all times with the inclusion of a live-stream tab at the top of the page as well as notifications relating to recent updates in the game, like a more specified Events page. Furthermore, individual pages will be highlighting recent friend activity rather than just saying if they're playing the game at that very instant (although that feature will still be present).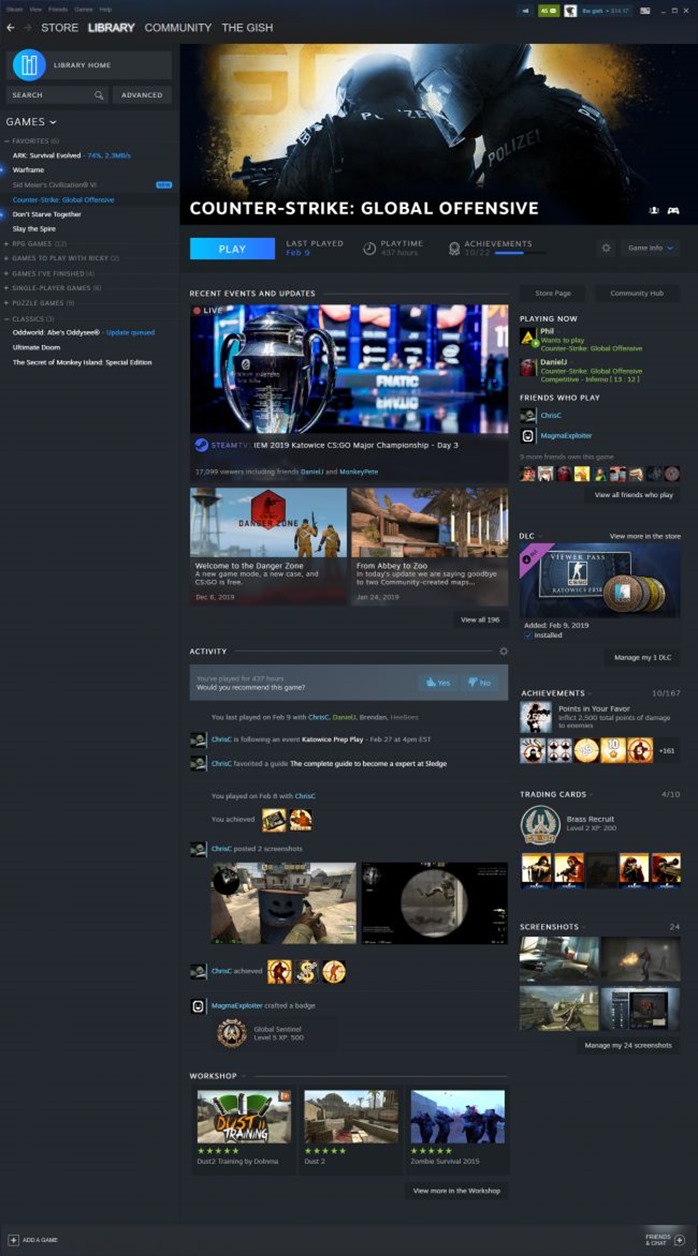 When I see the new Steam layout, I can't help but think that this change to the library might be in connection to the growth of other digital games marketplaces cropping up all over the place. This library design looks very reminiscent of how Origin presents user's libraries. This is all speculation on my behalf, but I can't help but feel that with other stores presenting themselves in much cleaner and more accessible ways might have pushed Valve to pursue this change to their functionality. Whatever the reasoning, I think the new library layout looks like a marked improvement over what we currently have. Valve has yet to announce when this update will go live, but I'm looking forward to it.
Last Updated: March 22, 2019