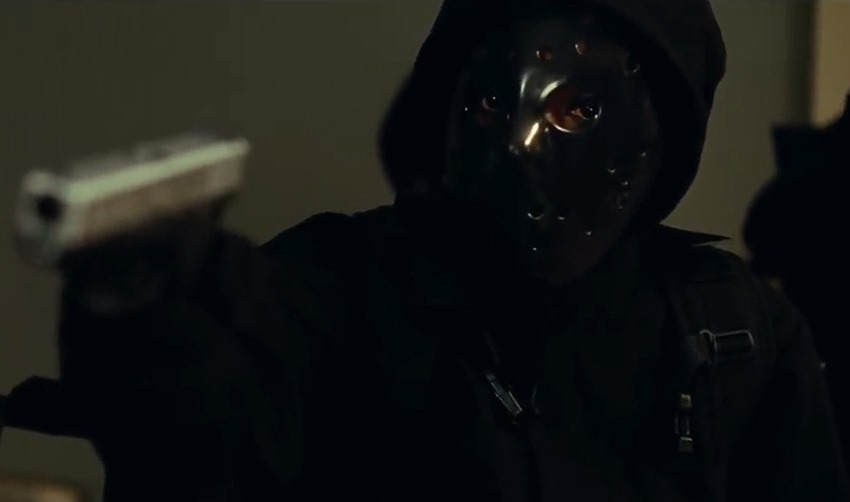 This coming Friday, Ocean's 8 will be hitting theatres. If you looked at the trailers for this upcoming spinoff from Steven Soderbergh's popular trilogy though and thought "Well, I like heist movies, and I definitely love that this one is led by a cast of strong female actors showing their male counterparts how it could be done, but I'm not a fan of the light and breezy feel of the whole thing," then Steven McQueen has just the movie for you. In his first film since 2013's gruelling three-time Oscar-winner 12 Years a Slave, McQueen is teaming up with Gone Girl's award-winning writer Gillian Flynn for Widows, a feature film adaptation the 1980s British drama of the same name. And it looks intense!
Boasting a star-studded cast, Widows follows four women – played by Viola Davis, Michelle Rodriguez, Elizabeth Debicki, and Tony Award-winning Broadway star Cynthia Erivo – who are forced into finishing off the heist their recently deceased husbands died trying to pull off, as these men's enemies come to collect what was owed to them. Joining the the four women in the cast you have Liam Neeson and John Bernthal as two of the husbands, Robert Duvall and Colin Farrell as a powerful politician father and son at odds with each other and the widows' plans, and then just a string of impressive names like Daniel Kaluuya, Garret Dillahunt, Carrie Coon, Lukas Haas, Brian Tyree Henry, and more.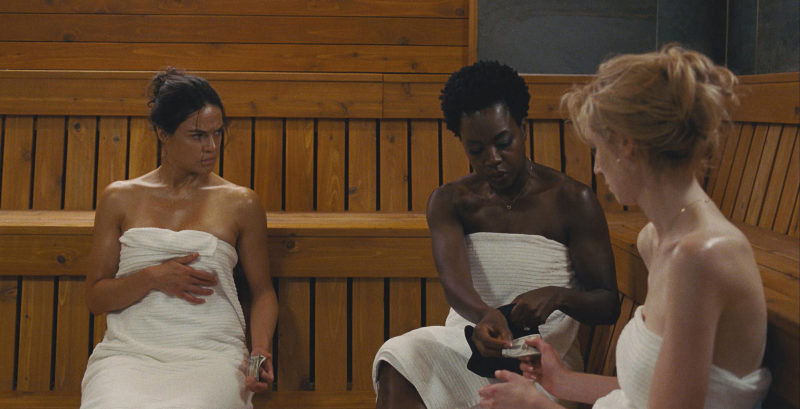 McQueen is not a prolific filmmaker by any measurement, having now just directed four films in a decade (Hunger, Shame, and 12 Years a Slave before this), however every single one of them was hard-hitting, award-winning stuff. And it definitely appears McQueen that is not breaking the streak now as Widow's talented cast will seemingly be given some serious dramatic substance to sink their teeth into as the first trailer for Widows sells it as a gripping and powerful thriller far removed from the frivolous fun nature of that other female-led heist movie. Check it out below.
From Academy Award®-winning director Steve McQueen ("12 Years a Slave") and co-writer and bestselling author Gillian Flynn ("Gone Girl") comes a blistering, modern-day thriller set against the backdrop of crime, passion and corruption. "Widows" is the story of four women with nothing in common except a debt left behind by their dead husbands' criminal activities. Set in contemporary Chicago, amid a time of turmoil, tensions build when Veronica (Oscar® winner Viola Davis), Alice (Elizabeth Debicki), Linda (Michelle Rodriguez) and Belle (Cynthia Erivo) take their fate into their own hands and conspire to forge a future on their own terms.
Widows is scheduled for release on 16 November 2018.
Last Updated: June 5, 2018