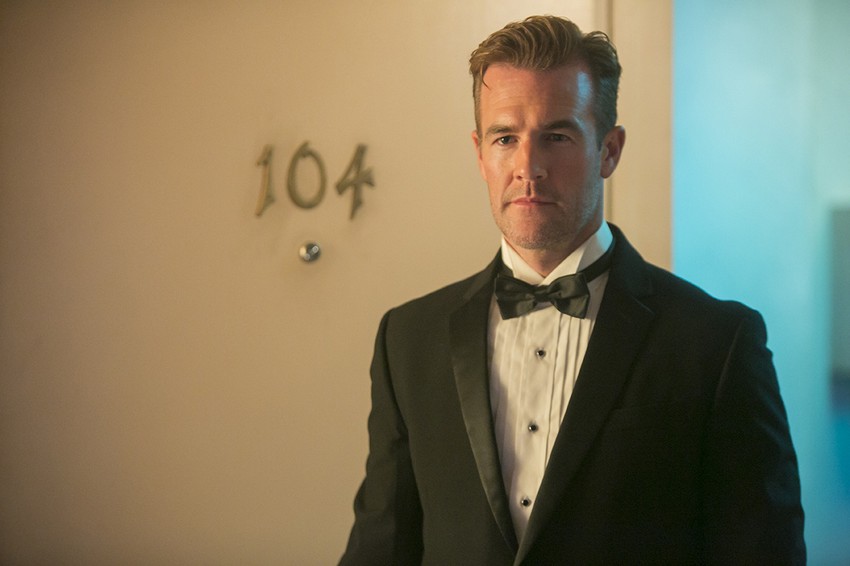 Are you looking for a one-night stand rather than an eight-year relationship in your next TV series? If so, look no further than Room 104, now streaming first and only on Showmax. Clocking in at just 24 minutes per episode, this twelve-part anthology series tells tales of the characters who pass through a single room of a typical American chain motel. The genre, the characters and even the era change each episode – perfect for anyone burnt-out on bingeing after watching all seven seasons of Game of Thrones back-to-back (again) at Christmas.
From the worst babysitting job ever, to a pizza delivery guy caught up in a couple's twisted games, to a cult priest offering transcendence, to an octogenarian couple returning to Room 104 to relive their first night together – the only thing each episode has in common is its setting and its creators: brothers Jay and Mark Duplass.
The Duplass Brothers have been hailed as 'Hollywood's most low-key power players' by Rolling Stone; 'an unlikely Hollywood juggernaut' by Wired; pioneers of the 'lo-fi mumblecore movement' by The Guardian; and 'indie film darlings' by Time Out New York.
Their directing credits include the Critics Choice-nominated HBO series Togetherness; the SXSW Audience Award-winning feature The Puffy Chair; and the Berlin-winning short film The Intervention. More recently, the brothers have been just as successful in front of the camera, with Jay nominated for a Critics Choice award for his role as Josh Pfefferman in Transparent and Mark starring in award-winning films like Safety Not Guaranteed; Creep and The One I Love.
"Jay and Mark Duplass are gifted storytellers who have brilliantly reinvented the anthology series for the modern era," says Amy Gravitt, executive vice president, HBO Programming, announcing that Room 104 has been renewed for a second season. "The format of Room 104 offers endless possibilities and opportunities for new talent to experiment, and I look forward to seeing where the series takes us."

"We can't remember the last time we had so much fun making something," says Jay Duplass. "We're excited to go even further down the rabbit hole with this show."
Room 104 has an 86% critics rating on Rotten Tomatoes, with the Los Angeles Times calling the series "wildly creative" and the New York Times noting that Room 104 "takes eager advantage of the possibility that any episode can go anywhere." Variety said the show "is to be lauded for its adventurousness" and TV Guide observed that the "tales are compelling, deeply engrossing and in a few cases so haunting that they'll linger in your psyche."
Look out for Golden Globe nominee Sarah Hay (Flesh and Bone) as well as the likes of Mae Whitman (Parenthood), James van der Beek (Dawson's Creek), Dendrie Taylor (American Vandal), Amy Landecker (Transparent), Keir Gilchrist (Atypical) and, of course, Jay Duplass himself.
Last Updated: January 30, 2018