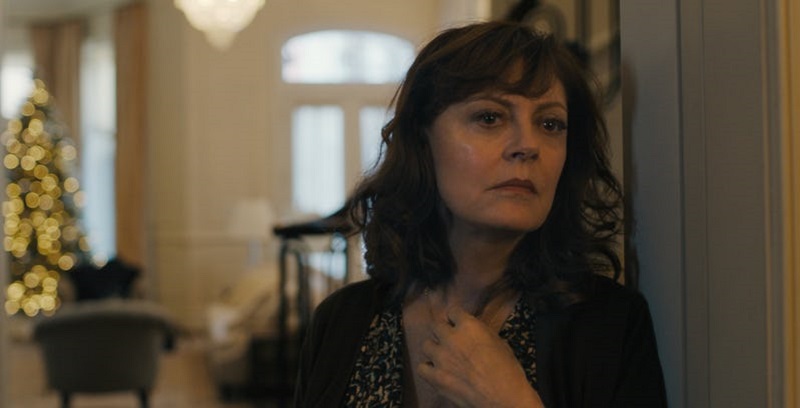 Any parent will go through extraordinary lengths to protect their kids from harm and indeed save their kids from harm if they have to. And perhaps no harm is scarier than knowing you're your kid has been kidnapped and that you might not see them again unless you do something about it. Unfortunately, not every parent is Liam Neeson and so most are left with the hope that the government will take care of the situation for them.
What do you do when even the government lets you down and you are left on your own to try and get your son back? Viper Club introduces us to one such answer as Susan Sarandon plays the role of an ER Nurse who is fighting to get her journalist son back after he is captured while carrying out a dangerous assignment in Syria. However, with the government and military unable to help out, her only rational option is to try and raise up the ransom to bring her son back. At $20 million, it's completely out of her league and she needs to resort to extreme and illegal means to try and get the money she needs for her son's safe return.
Directed by Maryam Keshavarz off a script by Keshavarz and Jonathan Mastro, Viper Club is not exactly the action fare that you normally get out of a film like this, but this first trailer of the film shows that it doesn't mean it's not equally as gripping as you really feel the desperation for Sarandon's character here. It's certainly a film that feels like an edge of your seat thriller and hopefully plays out like that when it is finally released to the world.
Speaking of release, the movie is being distributed through YouTube Premium and marks yet another big investment by the company in bringing top quality original content that allows them to compete with the likes of Netflix and Amazon in the subscription-based streaming model. This is definitely a bog movie which could really interest a lot of their existing subscribers though I'm not sure it's enough to bring people to the service that aren't subscribers.
Still, as a movie, it looks really good and Sarandon reminds us that she is always reliable and ever capable regardless of the role she is playing. Joining her in Viper club is Matt Bomer, Edie Falco, Adepero Oduye, Lola Kirke and Julian Morris. Viper Club is due for release on October 26th on YouTube Premium. I wouldn't be surprised if this gets released locally through Multichoice or one of the other streaming services soon after.
Last Updated: September 11, 2018