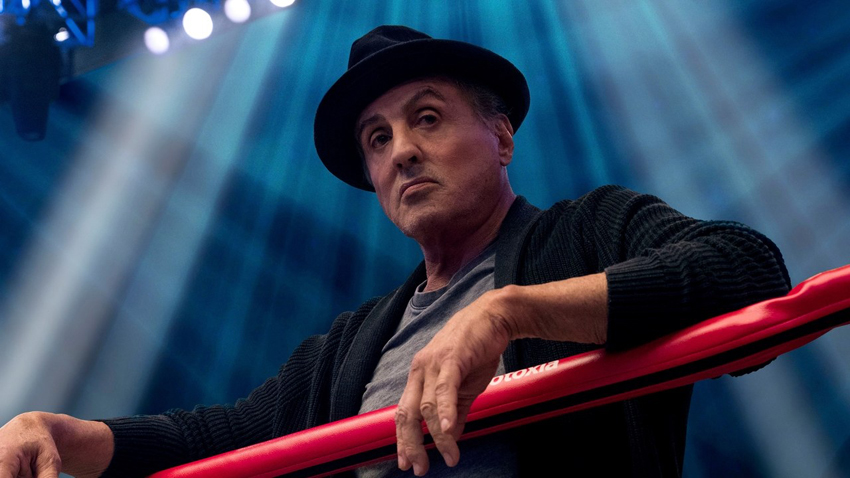 "It's not about how hard you hit. It's about how hard you can get hit and keep moving forward." That modern-classic movie quote never feels more prescient than when you're reading this rather great interview conducted by Variety with Sylvester Stallone, the man who wrote and performed those very words in 2006's Rocky Balboa. It's a rather disheartening read though, as the 73-year-old Stallone speaks openly for the first time about the fact that he owns none of the rights to the eight-film Rocky franchise which he kicked off by writing, directing, and starring in the three-time Oscar-winning original film in 1976.
Stallone reveals that he was "furious" with how things turned out as he followed bad advice from people he thought he could trust, and also made some poor business decisions himself earlier on his career. The people who seemingly wronged him claim that he has nothing to complain about since he still got paid – and handsomely at that – but it sounds as if Stallone wants to leave a legacy behind for his family which he can't fully do now.
But as much as the legal wranglings around the Rocky franchise clearly pain Stallone, he is definitely not giving up on the character which he most recently played in last year's Creed II spinoff starring Michael B. Jordan. In fact, as he reveals in the interview, he's already working on two new instalments that will be focusing the attention back on Rocky Balboa. The first is a straight movie sequel that sees Rocky befriend a young street fighter who is an illegal immigrant in the US.
Rocky meets a young, angry person who got stuck in this country when he comes to see his sister. He takes him into his life, and unbelievable adventures begin, and they wind up south of the border. It's very, very timely.
As Stallone explains, this film plans to delve into the immigration issues currently gripping the headlines every day in the US, and what that means for people on both sides of the debate.
Do you tell someone that you just met in the street who's struggling and homeless to get out, or do you take him in? If you take him in, you're in trouble.
While there's nothing happening yet on the movie, Rocky franchise producer Irwin Winkler says they're "very high on it", with Stallone adding that "they want to go tomorrow" on the production.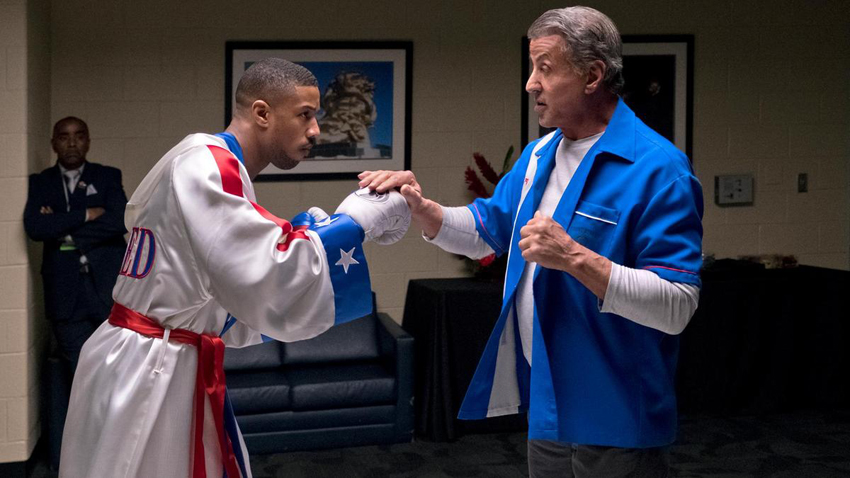 There isn't as much mutual agreement on Stallone's other franchise idea which is a Rocky prequel TV series he would want on a streaming platform. No plot details have been divulged but, Stallone first needs to get past Winkler who doesn't think that Rocky should be anything other than a feature film. And since Winkler is one of those who own the Rocky rights instead of Stallone, the chances that we see this happen may be slim.
It's truly a rather fascinating interview (which I highly recommend reading in full), detailing the meteoric rise and catastrophic fall of a living Hollywood legend and how he dragged himself out of that mess, injuries and all. Stallone's life always seemed to echo that of his most famous cinematic creation, and I have a feeling that the veteran actor will keep bringing him back as long as he's physically able to, despite all the pain it may dredge up.
Last Updated: July 29, 2019