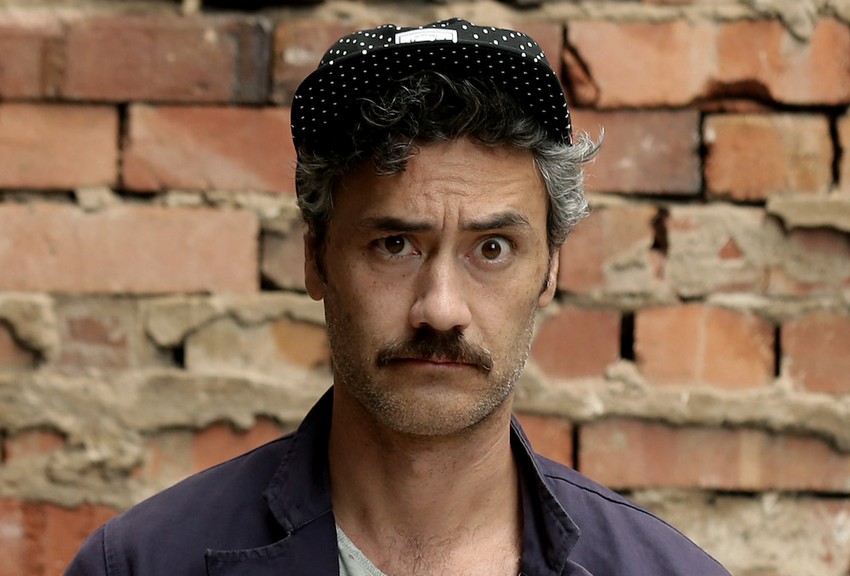 Taika Waititi's unusual brand of humour finally became mainstream with the success of Thor: Ragnarok which has catapulted the New Zealand filmmaker to global acclaim. It appears though that blockbuster success has not dulled his desire for odd-ball comedic filmmaking, which will be on full display in one of his future projects, Jojo Rabbit, which has just been picked up by FOX Searchlight.
Much like many of his previous projects, Waititi will be writing, directing and starring in this film which features the bizarre premise of a 10-year old boy who misses his father and dreams up a friendly version of Hitler to keep him company. Waititi is reportedly going to be playing the role of Hitler, according to reports from The Wrap.
It is not only a bizarre concept for a film but a controversial one considering that any attempt to create a sympathetic version of Hitler is likely to not go down well. The report does go on to suggest though that the focus will be more on creating the imaginary Hitler as goofy and charming as seen through the eyes of a confused child and is not going to try to promote the character of Hitler in too much of a positive light but rather use it purely for comedic purposes.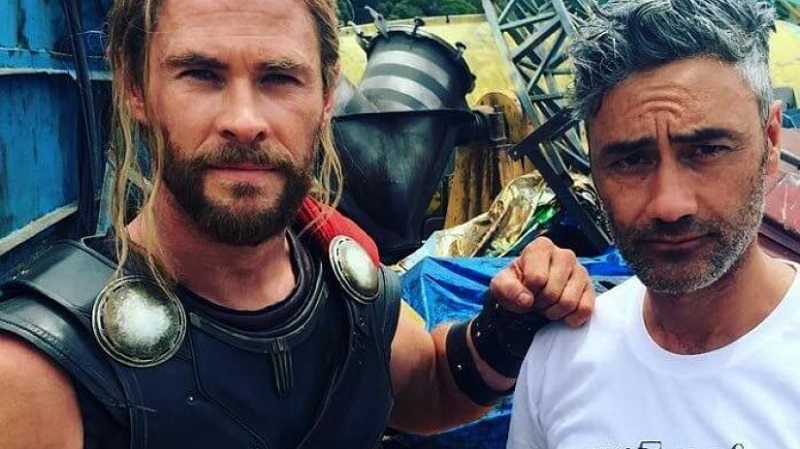 The script for Jojo Rabbit has reportedly been floating around for years and was listed as one of the industry's most promising, un-greenlit projects before now. Based on its premise, I'm not surprised its taking studios this long to want to take it up and it's probably only now that the director has proven himself with the latest Thor film that they are willing to take a chance on the unusual project whose full synopsis can be seen below:
JOJO RABBIT, by Taika Waititi (THOR, HUNT FOR THE WILDERPEOPLE), blends his signature humour, pathos, and deeply compelling characters in a World War II satire about a ten-year-old boy who, ridiculed by his peers and misunderstood by his mother, can't quite figure out how to fit in. As the naïve young German struggles to understand his place in an increasingly Fascist regime, he resorts to an imaginary friend who can offer advice and help him cope.
Personally, as much as I've loved some of Waititi's work up to this point, I'm not convinced of the idea. It is perhaps a little too bizarre and off-colour to work, but hopefully the man can prove us wrong. Also, if Disney's acquisition of Fox goes ahead before this film is released, I wouldn't be surprised if they quash it entirely if it remotely portrays Hitler in any sort of positive light.
Waititi is a man whose career is on the rise though and even if he never gets the change to make another Thor movie, there is certainly a lot of interest in the director and what his bizarre brand of humour can bring to a film.
Last Updated: March 15, 2018