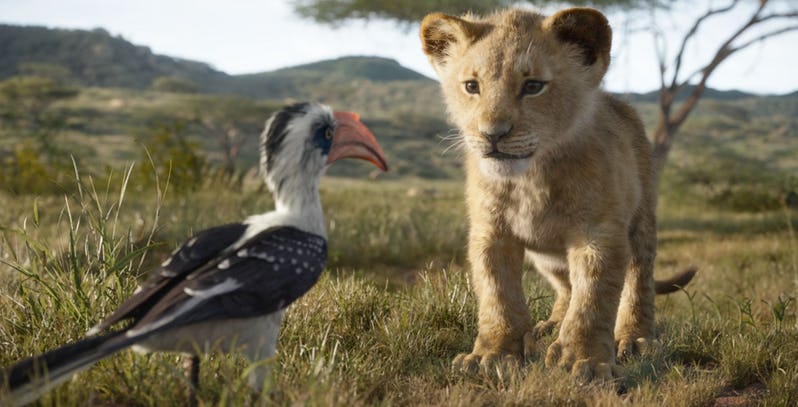 Disney may already start counting the money from all the returns they are going to make from Avengers: Endgame (spoiler alert – it's going to be a lot), but the Marvel brand has not been their only license to print money as one of their biggest success stories over the past few years has been the live-action remakes of their animated classics.
And arguably their most beloved and popular animated film of all time, The Lion King, also getting its own "live-action" will undoubtedly also be a massive hit when it releases on July 19th of this year. I put the live-action in inverted commas there though because unlike all the other remakes Disney has been making, this new Lion King movie has been created completely in CGI (even The Jungle Book made use of live-actors), meaning that many people believe the film shouldn't be a called a live-action movie (even if the CGI is pretty photorealistic).
However, there is more to filmmaking than just the presence of actors, as Jon Favreau explained in a recent interview with Entertainment Weekly. He had to film the move the same way he would any other live-action film, with real cameras and not just having someone on a computer do all the work for him in crafting his scenes:
The whole reason for all of this is to make an animated film feel live-action – to have a real crew come in, interface with an animated film, and make all the camera decisions that you would on set, instead of somebody sitting at a keyboard programming in the camera moves. If you look at the way we're covering and cutting [the animated performances], all of that is related to traditional cinema.
If you really need any convincing that this new Lion King movie should indeed be classified as a live-action film, look no further than the pictures that got released from the same interview which show just how indistinguishable these characters look from the real thing.  In fact, you could argue that these taking animals have more life in them than Nick.
As a huge fan of the original animated movie, I am really looking forward to this. While it will no doubt follow a similar storyline, just the fear of having to experience some of those same emotional moments all over again hits me in the gut me, so this will no doubt be a tough move to get through.
It wouldn't be a big movie tough without a talented voice cast behind it and few movies come as big as this one. The voice cast features Donald Glover, Seth Rogen, Chiwetel Ejiofor, Alfre Woodard, Billy Eichner, John Kani, John Oliver, Beyoncé Knowles-Carter, and James Earl Jones.
Last Updated: April 26, 2019