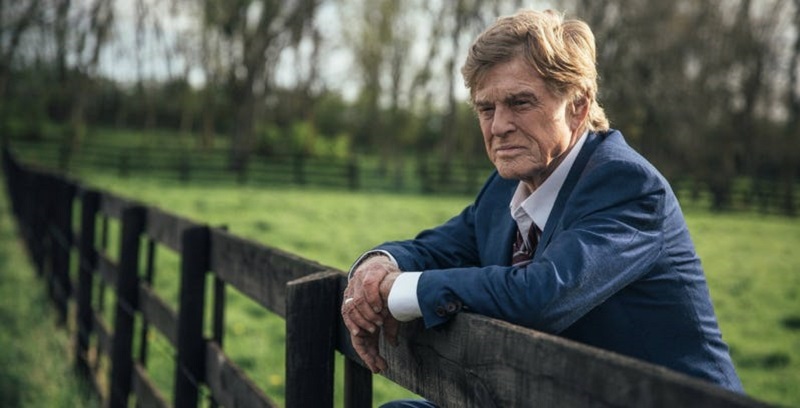 We all dream of one day being able to retire and live out our lives doing as little as possible while knowing that our future is financially secure. This is also a dream that few people can realise and the truth is that many of us need to find something that we are passionate about and work for as long as possible to be able to save up enough for retirement. Or have rich kids. I guess what we really need to guarantee our future financial security and enjoy retirement is to win the lottery or perhaps rob a bank.
And this last topic seems somewhat appropriate because Robert Redford, who has certainly had a long and stellar acting career, has declared that he is officially going to retire from making movies with this David Lowery crime caper The Old Man and the Gun, set to be his last film.
Written and directed by Lowery, The Old Man and the Gun sees Redford play the real-life bank robber Forrest Tucker who got a lifelong thrill out of robbing banks and getting in and out of jail. Much like all bank robbers though, to increase the thrill you need to up the stakes and after going solo for most of his career, he needs to team up with some other old hands played by Danny Glover and Tom Waits and hopefully take on a job that's big enough to allow them a permanent retirement.
As a movie, it doesn't look very original, but certainly has an appealing aesthetic and a solid acting cast that will probably keep me interested in seeing how it all pans out. Redford certainly deserves a great retirement after his remarkable career and hopefully this film provides him with the opportunity to go out with a bang. It certainly seems tailor-made for his smooth talking and calm demeanour and with a cast that also includes Sissy Spacek, Casey Affleck and Tika Sumpter, ensures that he has a solid cast to back him up.
The Old Man and the Gun is releasing on September 28 in the U.S where it will probably get more attention for the pending retirement of Redford than for the movie itself. Though it does look like the film is worth watching on its own merits.
Last Updated: August 27, 2018