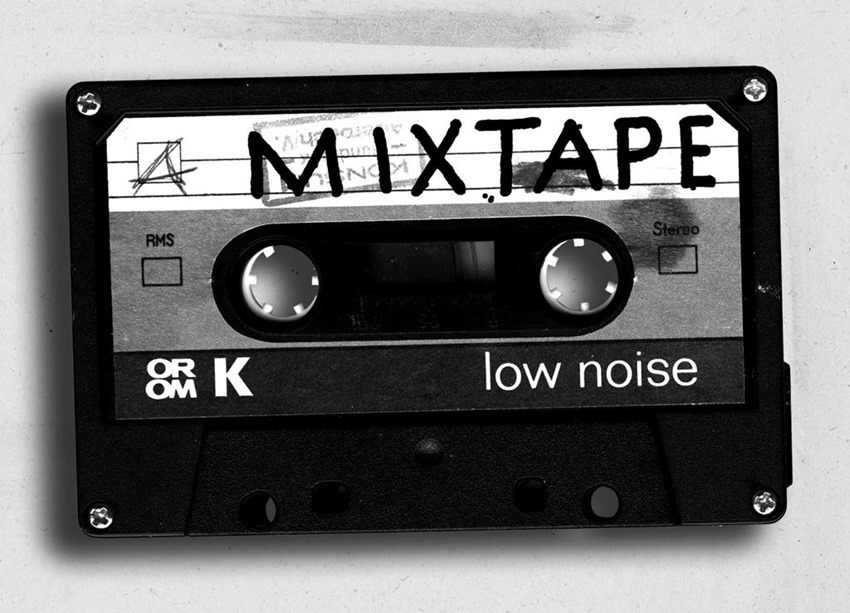 You've got a long stretch of road ahead of you, that bottle of what I hope is Mountain Dew is full and you're a bit bored. There's nothing to see but wild grass and the occasional cow on the route and your mind is starting to wander. It's safe to say, that you need some stimulus. What better than music then, the ultimate wake-up call on any road trip?
There's something absolutely magical about the right track at the right time on a lonely length of tarmac, that just lifts your spirits up and keeps your road senses sharp while your feet dance on the pedals. It's a feeling that is magnified when you have company in the car, and everyone happens to know the song in question.
Tastes may vary, but within the wide sphere of music there exists a select number of songs that are impossible to hate. I've got ten songs embedded below, using that new Spotify service that all the cool kids are using lately. Remember, if you don't mind the odd advert here or there, SPotify is entirely free and you can even grab a month of the premium service for gratis.
Also, it gives me a handy embed option that allows me to share my favourite playlists. In fact, I've also opened up the playlist to be a collaborative effort, so throw in some of your fine choices to what is soon to be the greatest mixtape ever.
If you can't access the content below because your boss scoffs to the and at your long hair and habit of holding a Zippo lighter aloft in the air whenever solid rock music is heard, then here's the initial top ten list to peruse:
I'm gonna be (500 Miles) – The Proclaimers
Fun fact: It's impossible to not have a Scottish accent for a few minutes after listening to this iconic track that made at least episode of How I Met Your Mother the best thing on television.
Highway to hell – AC/DC
Put down the bible, concerned mothers. AC/DC's signature track isn't about a hellish trip to the underworld, but rather a tale of the rigours of being a band on the road. Then again, this is one track that also adequately sums up what it must feel like to drive to Bloemfontein.
Shut up and drive – Rihanna
Sometimes, the singer you least expected to have your foot tapping like a jackhammer can deliver a track that is utter genre-breaking magic. Rihanna's "Shut up and drive" is that idea, perfected.
Riding with the king – Eric Clapton and B.B King
The great musician B.B King may no longer be with us, but for one glorious track, two titans of the blues and rock joined forces for a track that made everyone listening to it feel like royalty.
Radar Love – Golden Earring
Dutch rock band Golden Earring may have been brutally murdered in the first season of The Grand Tour (along with scores of other celebrities, but Radar Love still remains as the quintessential late night driving track.
Paradise City – Guns 'n Roses
I don't know if Paradise City is actually real, but if this magnificent ballad of the perfect town by Guns 'n Roses is any indication then the journey of discovering that mythical metropolis is even better than the destination itself.
A Thousand Miles – Vanessa Carlton
I know it feels odd to have Vanessa Carlton in this playlist, but the deft dance of her fingers on the piano in this track has an energy to it that rivals any other song you could ever have on a roadtrip mixtape.
No Sleep 'Til Brooklyn – The Beastie Boys
Fun fact: No Sleep Til' Brooklyn's inclusion on the Teenage Mutant Ninja Turtles 2: Out Of The Shadows soundtrack is the sole redeeming feature of that terrible terrible film.
The Passenger – Iggy Pop
I'd completely forgotten about this marvellous melody, which Tracy reminded me of this morning. Also, we were obsessing over its use to market missing socks in a Netstar advert from years ago. Life is weird.
Where the streets have no name – U2
I know Bono may be a twat, but man does U2 have some fantastic tracks in their library still. "Where the streets have no name" might just be one of my favourites, along with a kickin' music video that I had no idea that was filmed in the heart of Los Angeles atop a liquor store rooftop on one gloriously sunny afternoon. Even more amazing? I've walked past that location multiple times and had no freakin' idea that I missed snapping a selfie next to it. I hate myself, and I intend to rectify that oversight this year at E3.
Anyway, that's the list. You probably have some great suggestions and I want to hear them dammit. Go forth and populate the playlist!
Last Updated: March 19, 2018