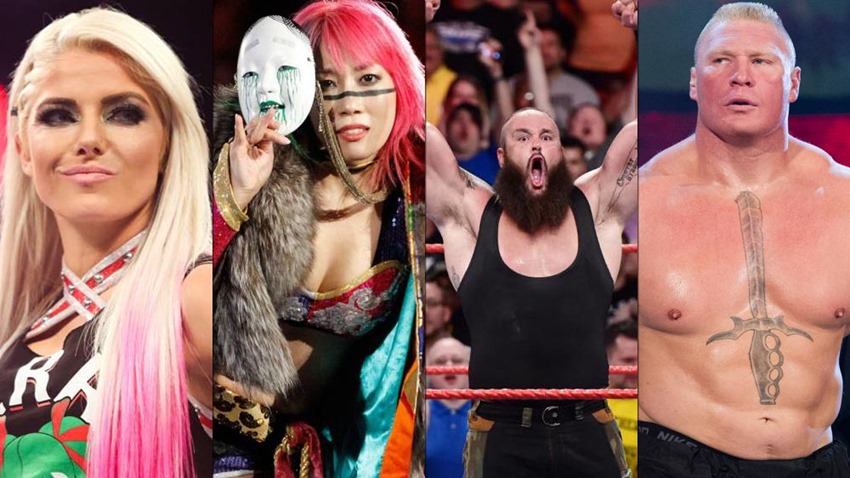 We're living in a golden age of wrestling. From an era that was born out of an American mountain of muscles shouting about how he was going to demolish the equally massive collection of biological fibres with a Russian accent, sports entertainment has evolved and grown over the decades. The little guy who thought he'd never have a place in a ring with a giant?
He's the fella doing cartwheels off the top rope every Tuesday and twice on Saturdays. We're also living in an era where the line between performer and athlete has become more blurred than ever before. These days, having a gimmick isn't just about latching onto the hottest trend at the moment and twisting it to your persona.
It's about connecting with the audience, offering them a performer who doesn't rely on cheap tricks to get over with the crowd. The current WWE locker room may just be a shining example of this pivot away from garishly costumed characters such as the Manotaur and the Shockmaster, towards entertainers who tell a story with their actions and skill.
How do you determine the very best of the dozens of performers currently on the roster, however? What is left when-when you juggle skill, hard work and personality? The following ten superstars, who are leading the WWE Universe:
Asuka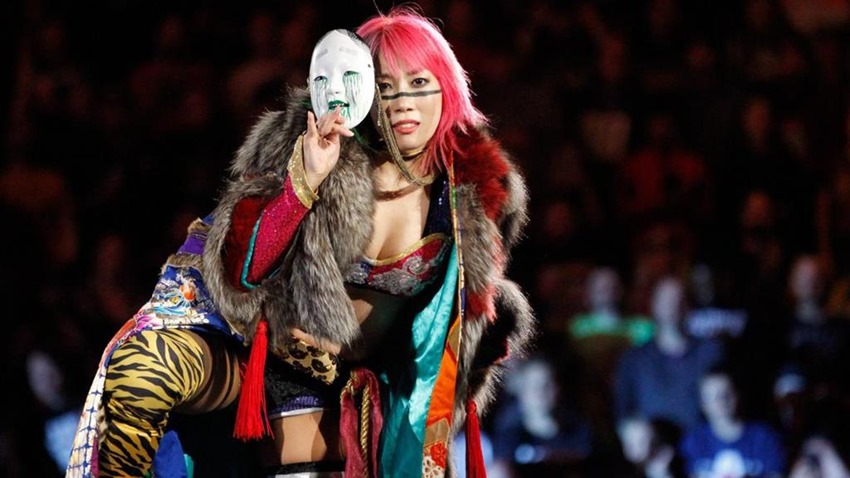 I'm unashamedly biased here. If there was an "It Factor" at play, then Asuka doesn't just have it. She owns it lock, stock and barrel. The Empress of Tomorrow has been a force of nature ever since she appeared on NXT and graduated to RAW, holding audience attention with an almighty winning streak that went unconquered until Wrestlemania 34.
What Asuka has in her favour, is an attitude and style that is unmistakably hers. A colourful ring wardrobe, an entrance that gets the crowds roaring and a never-say-die attitude that is wild when unleashed. While the WWE Women's division is stronger than ever now that it has finally stepped out of the shallow shadow of the Diva's era, Asuka is the mad hero of that locker room who has broken through several barriers to earn her legend.
And she's only getting started. No matter what match she's in, one thing is for sure: Nobody is ready for Asuka.
Alexa Bliss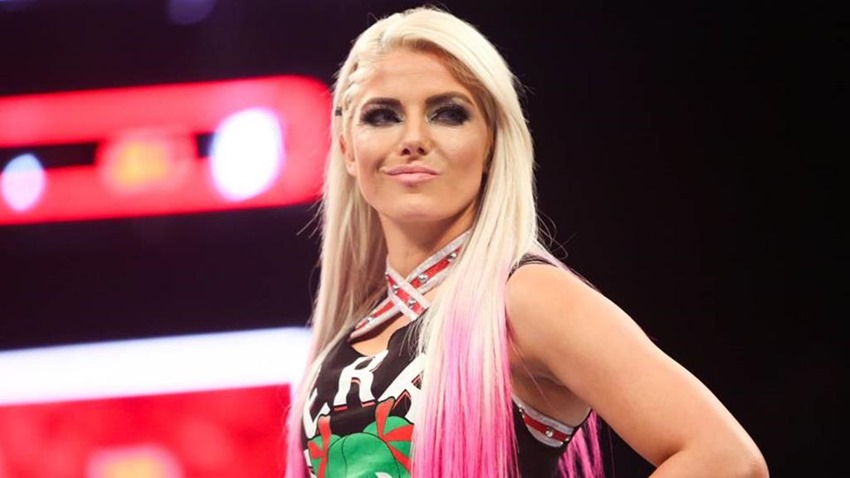 On the other side of that coin, you have the figure that the WWE Universe loves to rally against. The villain, the puller of strings and the challenger that plays dirty. There's no shortage of great heels in the WWE Women's division, but Alexa Bliss is unfair play and dishonour perfected. She's a master manipulator, brilliant on the microphone and able to cut a promo that'll leave you on her side.
In the ring, she's even better. Using a more cunning selection of attacks and whoever happens to be in her corner, Alexa Bliss is the expert in turning the tables, snatching victory from the jaws of defeat and stealing the show from the plucky underdog. Talk about twisted Bliss, as this former champion is the benchmark to overcome whenever she holds the WWE Women's championship.
Braun Strowman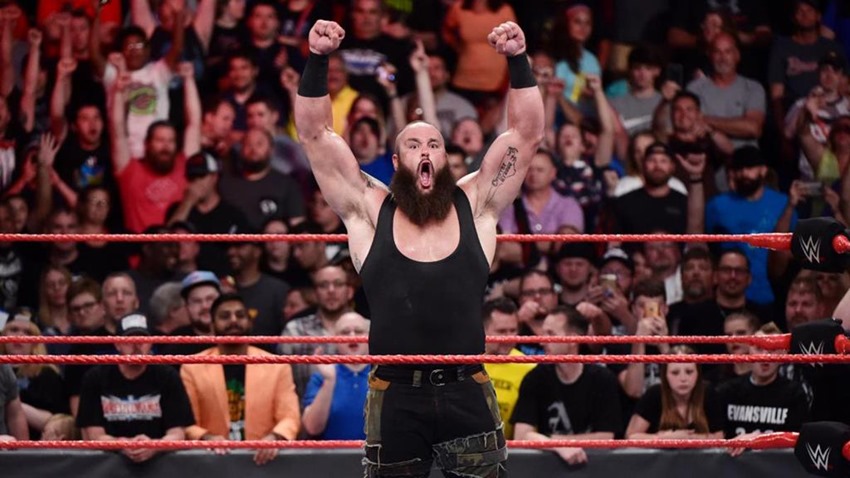 The performer in a WWE ring may be more versatile than ever before, but sometimes you need an absolute beast to get the job done. You need a gift of destruction, a monster amongst men. You need…Braun Strowman. The WWE's resident giant has picked up a torch vacated by the big mean machines of the past, but Strowman is more than just an intimidating presence.
He's an unrelenting extinction event on two legs, impossibly quick and agile for a man of his stature and a novelty within the current WWE landscape. He's the monster heel, a human Kaiju that serves the role of a nigh-unstoppable contender who can take a lickin' and bounce back with demolition on his mind. Coupled with his ability to sell destruction with the most minimum of catchphrases spouted, and Strowman is the mountain that currently supports the WWE.
Shinsuke Nakamura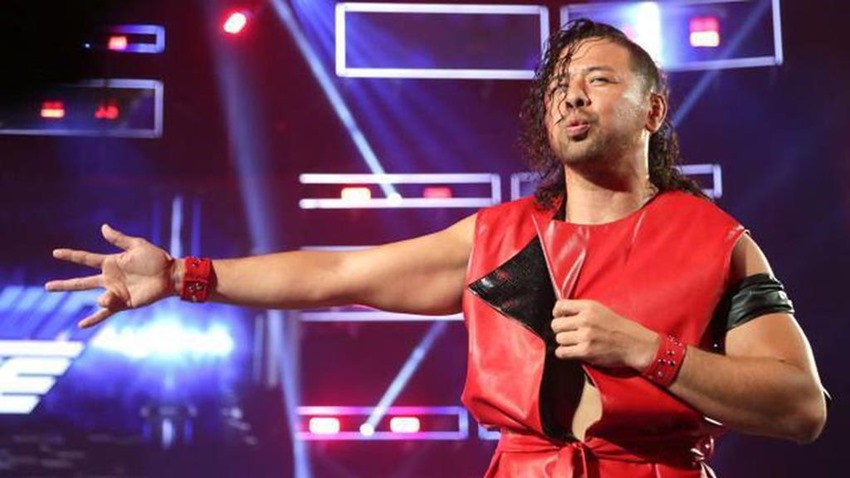 WWE's Japanese injection has been a breath of fresh air lately, allowing a new attitude to be injected into its usual house style of wrestling. The bridge between the WWE's usually safer system of high-risk cinematic moves and Japan's all-or-nothing daredevil antics, Shinsuke Nakamura is the eccentric. The madcap maestro of mayhem, and a deliverer of strong style antics which defies logic.
A hero is only as good as his villain, and with a current feud against WWE Champion AJ Styles, Nakamura is a foe who relies on equal parts crotch shots and risky business to sell his maniacal threat.
Brock Lesnar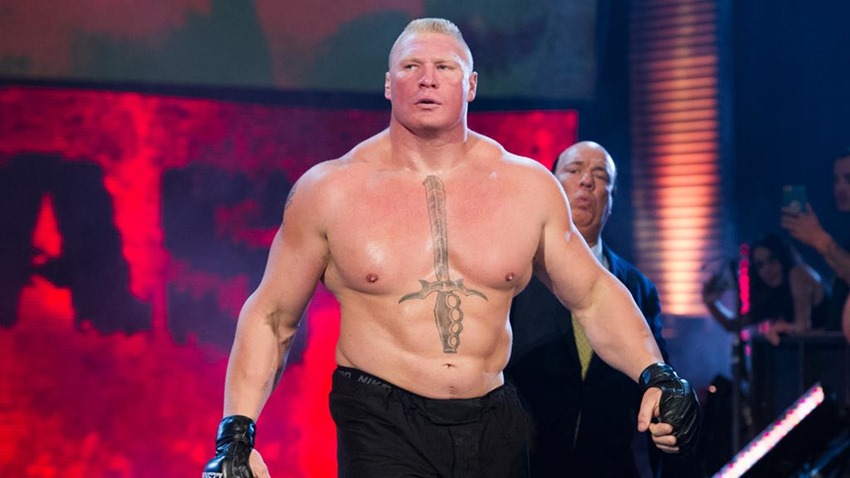 There's more than one monster in the WWE, but the resident Universal champion is an indestructible force that has kept his profile alive barely appearing on TV screens. He may be referred to as a part-time, but there's no mistaking just how effective Brock Lesnar's scarce few appearances have been. Whenever he appears, men are conquered and left broken in the ring.
The last couple of months have been incredibly devastating for any challenger foolish enough to approach Lesnar with eyes on the top prize in the WWE, with each victory carving out another chapter in the life the Suplex City demon. Will Lesnar eventually fall? Absolutely, and when it happens it'll be one of the biggest events in the WWE when the man who killed the Undertaker's streak is finally knocked off the top of the WWE food chain.
Woken Matt Hardy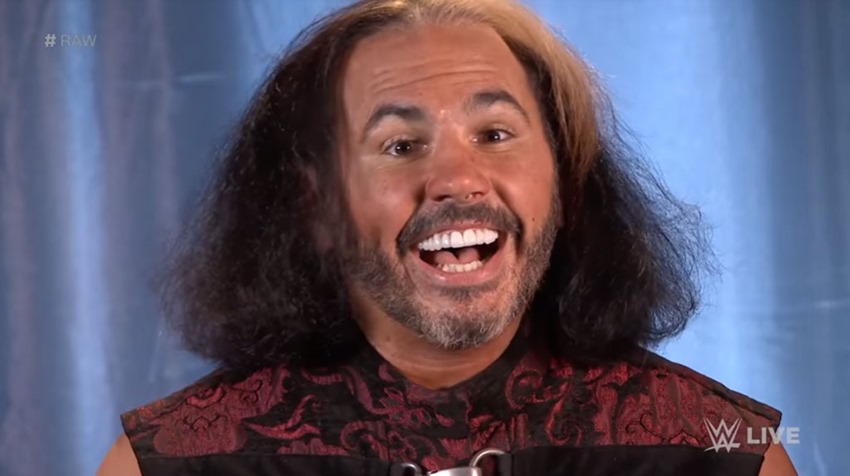 How do you even describe "Woken" Matt Hardy? Always a reliable performer, Hardy's early 2000s run in the WWE was fun and over the top thanks to his V1 and V2 gimmicks that had him running riot throughout the cruiserweight and heavyweight divisions. A feud with Edge was his last notable storyline in the WWE before he parted ways with the company and found a home with Impact! Wrestling.
A run that was…OK at best. A few years ago, Hardy reinvented himself as a Broken man, a walking meme machine that took the internet by storm. It was genius, and finally translated to WWE programming once a few pesky lawsuits were settled, as the former half of the extreme dream became…WOKEN! Very much identical to his Broken persona, Woken Matt Hardy is a charismatic and endearing figure in the ring, madness with bad hair and the best faux accent ever heard on TV.
With Bray Wyatt at his side now, the future looks bright indeed for the Deleters of Worlds. DELETE! DELETE!
The New Day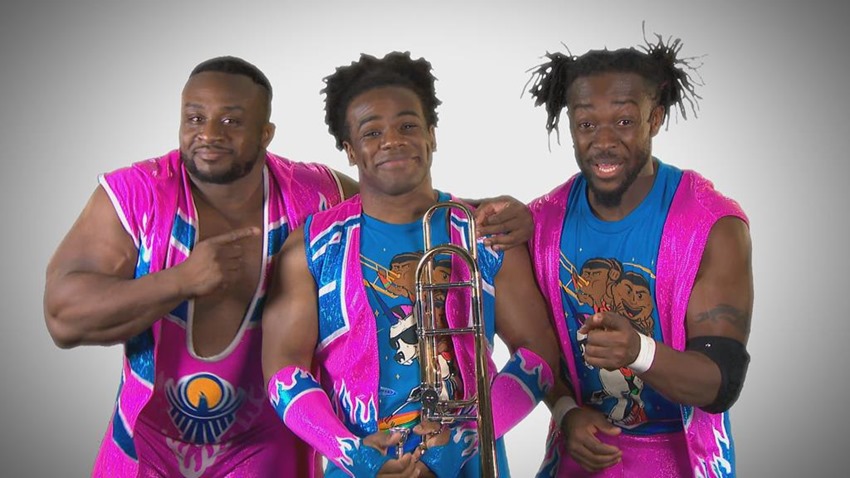 I'm cheating here, but it's my list dammit! Power, positivity and flapjacks. When new superstars run a gimmick of happy thoughts and smiles, such antics are usually packaged with a short shelf-life. The New Day has been the exception to that rule, a trio of misfits whose every appearance never fails to leave audiences with a smile on their faces. Whether it be an attempt to get fast food trending, video game references aplenty from Xavier Woods that shapes some of the bigger New Day appearances or legendary feuds, this is one group that can do it all.
It doesn't hurt either that the trio is damn capable in the ring, leveraging speed, power and agility to put on five-star matches for the ages. And dat ain't booty.
The Miz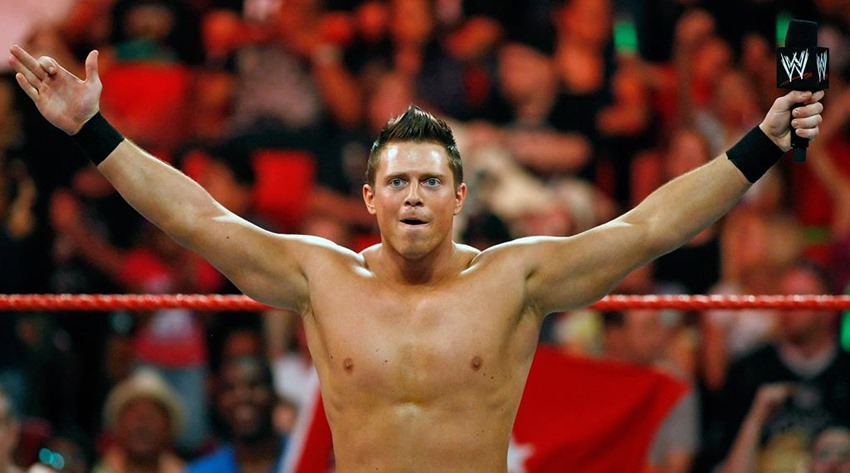 If anyone has perfected the art of being the Villain, it has to be The Miz. A veteran at this stage in his career, The Miz is that guy you love to hate. The cunning tactician, the man with a plan and an attitude that's bigger than Mount Everest. Smugness personified, The Miz is every bit the A-lister that he proclaims to be, a foil to any wrestler who dares step in his path.
He may be booed, he may be detested. But that's just because The Miz is just that damn good at his job, and a performer who'll go down in history as not only one of the greatest Intercontinental Champions but also one of the WWE's masters of the mic.
Elias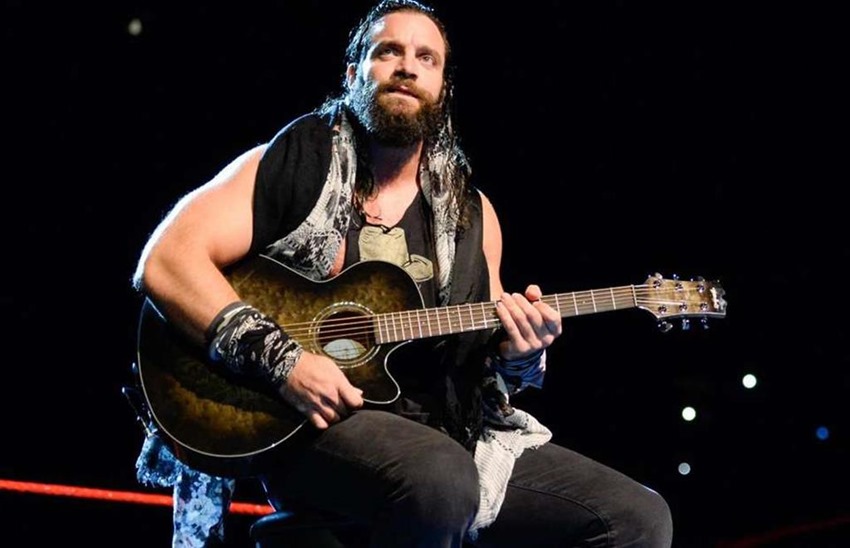 If The Miz is the WWE's greatest villain, then Elias is the protege who is ready to claim that spotlight in the near future. Elias has already established himself as an expert in controlling the crowd, with his Walk With Elias segments being particularly effective examples of his in-ring persona. Hell, no matter how much Elias jeers, the crowd still cheers and it works every single time.
He hasn't had much time to shine in the ring so far, but Elias has more than proven himself to be an effective pain-sponge who can disrupt the flow of any performer and walk out of an arena with a solid tune under his belt. Expect big things in the future for Elias. Hell, I'd even buy an album of his if he'd ever release one.
Roman Reigns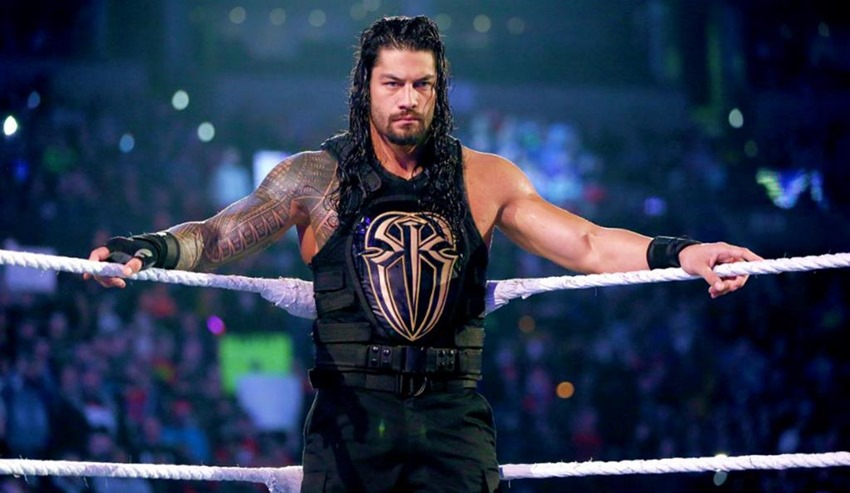 What, really? Say what you like about Roman Reigns, but there's no denying just how hard of a worker the new face of the WWE is. He's phenomenal in the ring, his signature moves are picture perfect and his work-rate has him defying all the odds. Sure, there may be plenty of criticism towards just how hard the WWE pushed him on audiences, but you know what?
It worked. The detractors of Reigns may be numerous, but they're utterly outnumbered by his fanbase. He's the new John Cena and Hulk Hogan, a hero to the new generation of WWE fans who grow up imitating his Superman Punches and shouting his name whenever he appears. That's not just incredible, that's important. If there's one person who's really helping to ensure that the WWE Universe remains stocked with fresh new faces, it's Roman Reigns.
Willing to take any bump to sell his Superman status, Reigns is the future of the company, whether you like it or not.
Last Updated: April 25, 2018