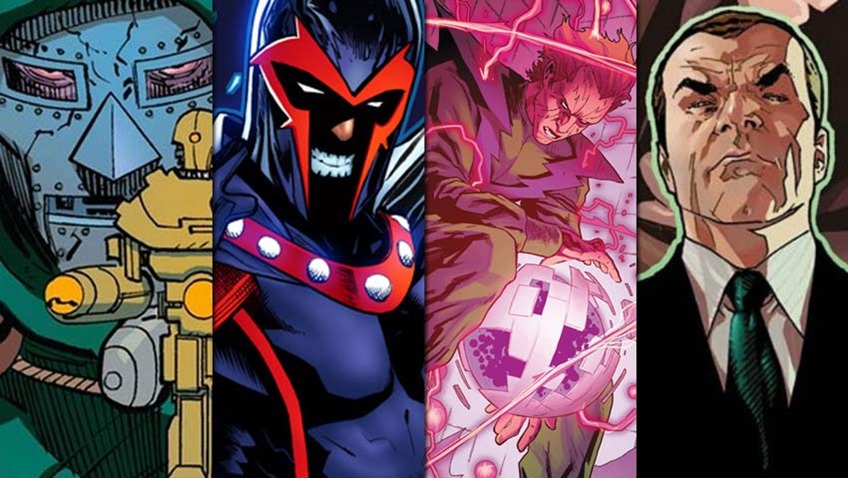 Direction. That was the key takeaway from the more than ten years of filmmaking that created almost two dozen films in the Marvel Cinematic Universe, which resulted in the Infinity Saga. While the vast majority of those films were standalone in nature, each one fed into a grand tale of the Infinity Stones and the quest to harness the fundamental forces of reality itself.
All of that would have been for nothing if the MCU didn't have a villain that the Avengers could rally against. A figure who drive him real danger, the highest of stakes and an endgame that was years in the making. With Thanos out of the MCU picture, who's the next big bad that can help define the future of this cinematic universe? I've got a few ideas.
Norman Osborn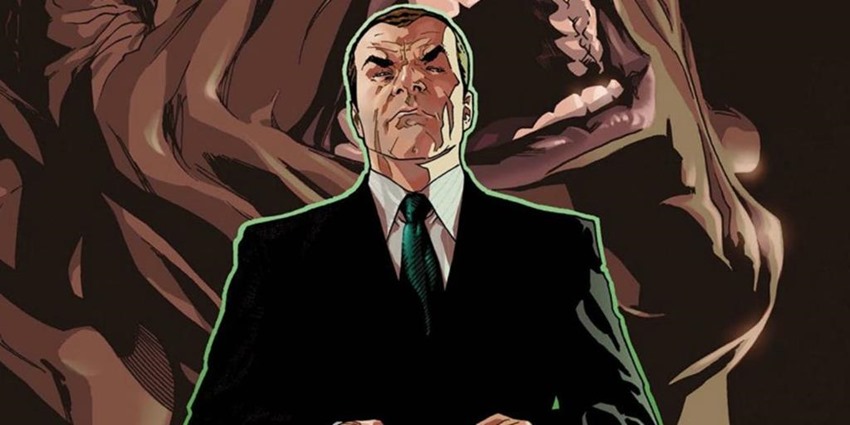 Somebody has been up to something in the MCU. While the culprit has yet to reveal himself, having Norman Osborn revealed as the business tycoon who purchased Stark Tower and the money behind the villains in Ant-Man and the Wasp would make perfect sense. Even better, Osborn would work brilliantly as the puppet master pulling the strings in the MCU, a madman who on the surface appears to be a benevolent businessman but beneath the guise is a maniacal villain who may have had one too many shots of Goblin serum.
While Osborn may have cemented his legacy as one of the best villains that Marvel has to offer when he plagued Spider-Man as the Green Goblin, Osborn's real claim to fame came during the Secret Invasion storyline. Killing the Skrull queen and using the publicity to propel his career to a point where he effectively ran the US of A with a security force that replaced SHIELD in the Dark Reign era, Osborn would be a brilliant foil to any hero in a manner that would make him feel relevant in today's fractured day and age where state security exists and operates with a heavy hand.
Galactus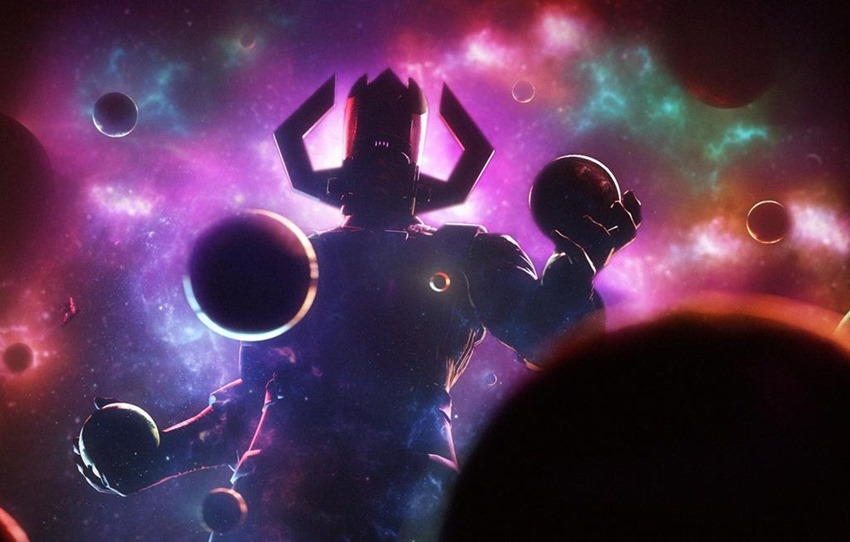 It's hard to actually think of Galactus as evil. This is a character who operates more as a force of nature. Galactus must feed on planets to survive, and after having consumed the energy of countless worlds, the being known as Galactus has reached a level of godhood that defies belief. Even after facing the most impossible of odds against Thanos and his legions, how does one even begin to fight back against the might of Galactus?
More importantly, should the MCU take up arms against a being who exists within our universe to fulfill a purpose that keeps the almighty Celestials in check? That'd make for a heck of a dilemma, if the next Marvel movie ended with a glimpse at Galactus as he draws closer to Earth…
Doctor Doom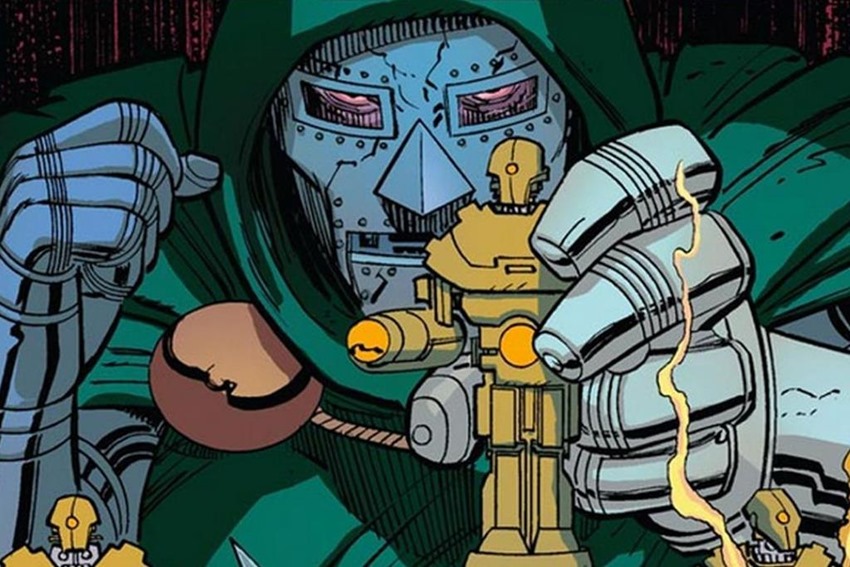 The Thanos of the MCU and the Thanos of comic books couldn't be more different when you compare the two. One is an eloquent lover of death, whereas the other is a charismatic hero of his own story and a tragic figure who was eventually stopped in his tracks by the greatest combined force of heroes that the MCU had to offer.
Now imagine the charisma of Thanos and amplify it a thousand times over. Victor Von Doom may want to rule the world, but ask yourself this: Wouldn't life actually be better if Doom was in charge? Doom has vision, ambition and the power to rule the world, even if his methods of achieving global domination are questionable at best.
Still, even if Doom does have a few faults, you can always blame Reed Richards of the Fantastic Four for them. It's all his fault you see. RICHARDS! RIIIIIIICHARDS!
Mephisto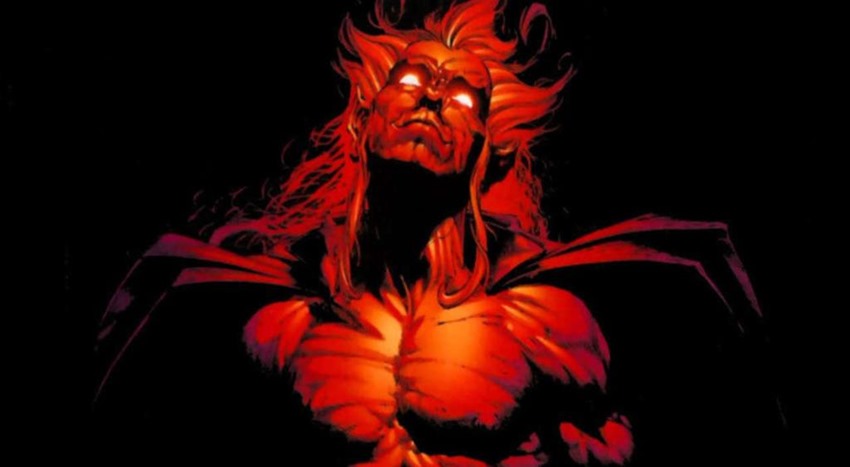 The MCU has barely hinted at the idea of the supernatural, and after the cosmic-spanning saga of the Infinity War, perhaps a change of pace towards something more supernatural would be just what the good Doctor Strange ordered. Mephisto is for all intents and purposes the devil of Marvel. While other demons and takes on pure evil exist, Mephisto is a force unlike any other.
A dealmaker of demonic origin, Mephisto's true power lies within his ability to ink a contract that always benefits him. Just how far would you go to achieve your heart's desire? Only Mephisto knows, and were he to collect dozens of contracts from Earth's mightiest mortals, there would be no stopping his devilish power if it were unleashed.
Korvac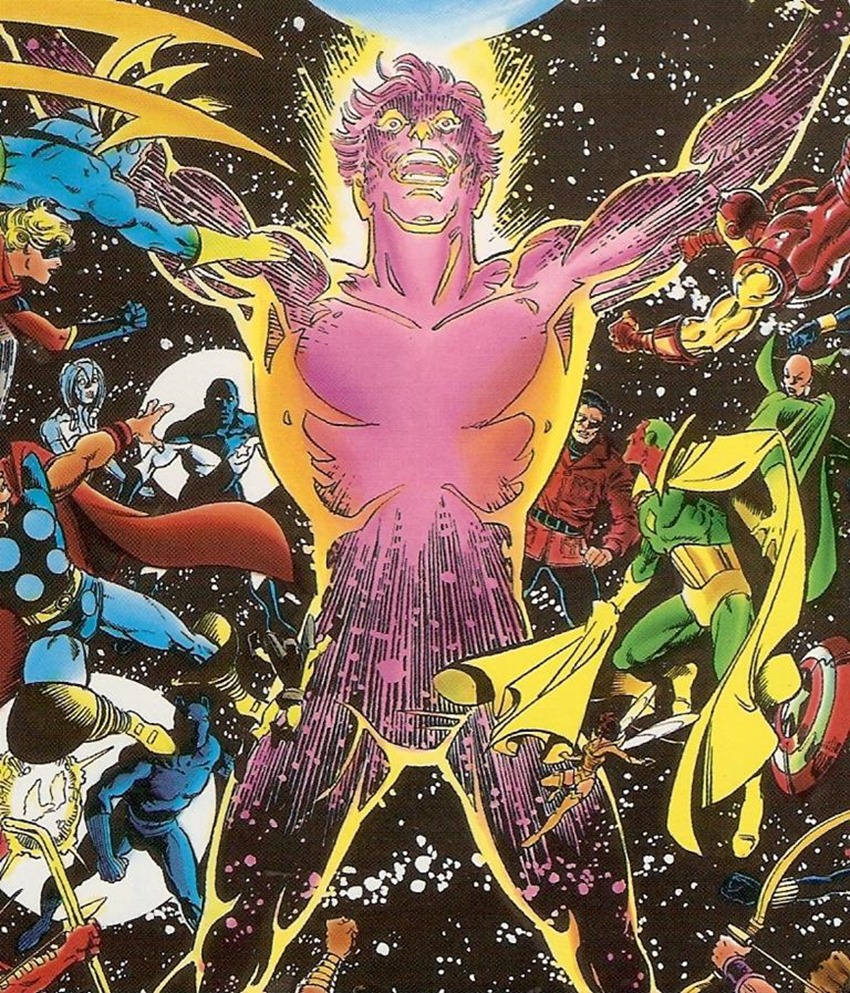 Where once there was a man of simple origins, there stood a being of near infinite power once his grand scheme of betrayal had played out. Michael Korvac trascended the physical confines of his mortal body to become a being who could effectively stand shoulder to shoulder with the likes of Galactus, but beneath the cosmic energies churning within his new form there was still a man plagued by insecurities, fear and doubts.
Wielding the Power Cosmic to devastating degrees of destruction, Korvac is frightening on a galactic scale because of his humanity, a dark reflection of what our species is capable of and a reminder of how even those with noble intentions can fall prey to their own weaknesses. That'd make for an interesting villain, right?
Annihilus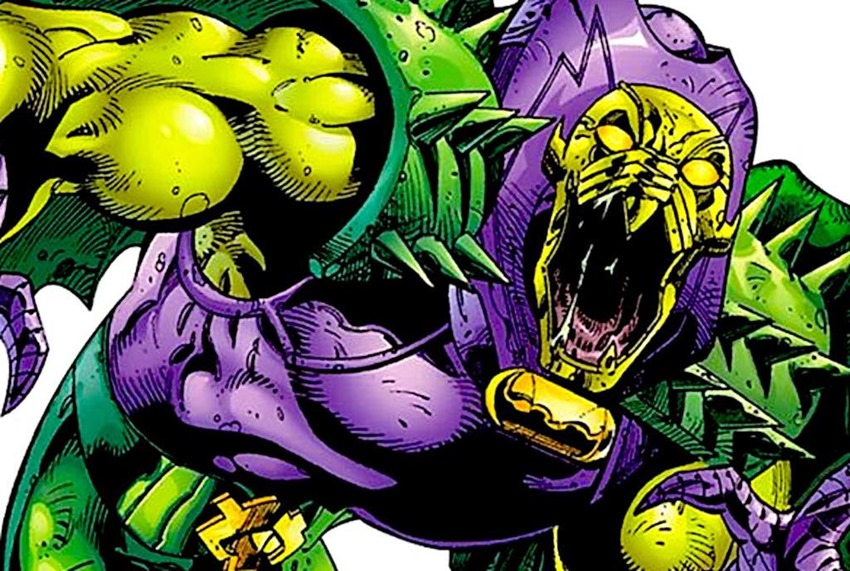 Unlike the majority of this list, there's no grey area whatsoever with Annihilus. He's a Saturday morning cartoon villain, a cackling invader from the Negative Zone who desires nothing more than the utter conquest of those realms that he considers interlopers into his domain. The leader behind the Annihilation Swarm that shook the universe to its knees, Annihilus's greatest challenge would lie in how Marvel makes him more than a one-note character over his crusade.
Still, having him as the MCU's next big bad would likely result in the mother of all battles, with a showdown that would make him more than a match for any one hero thanks to the power of his cosmic rod.
Molecule Man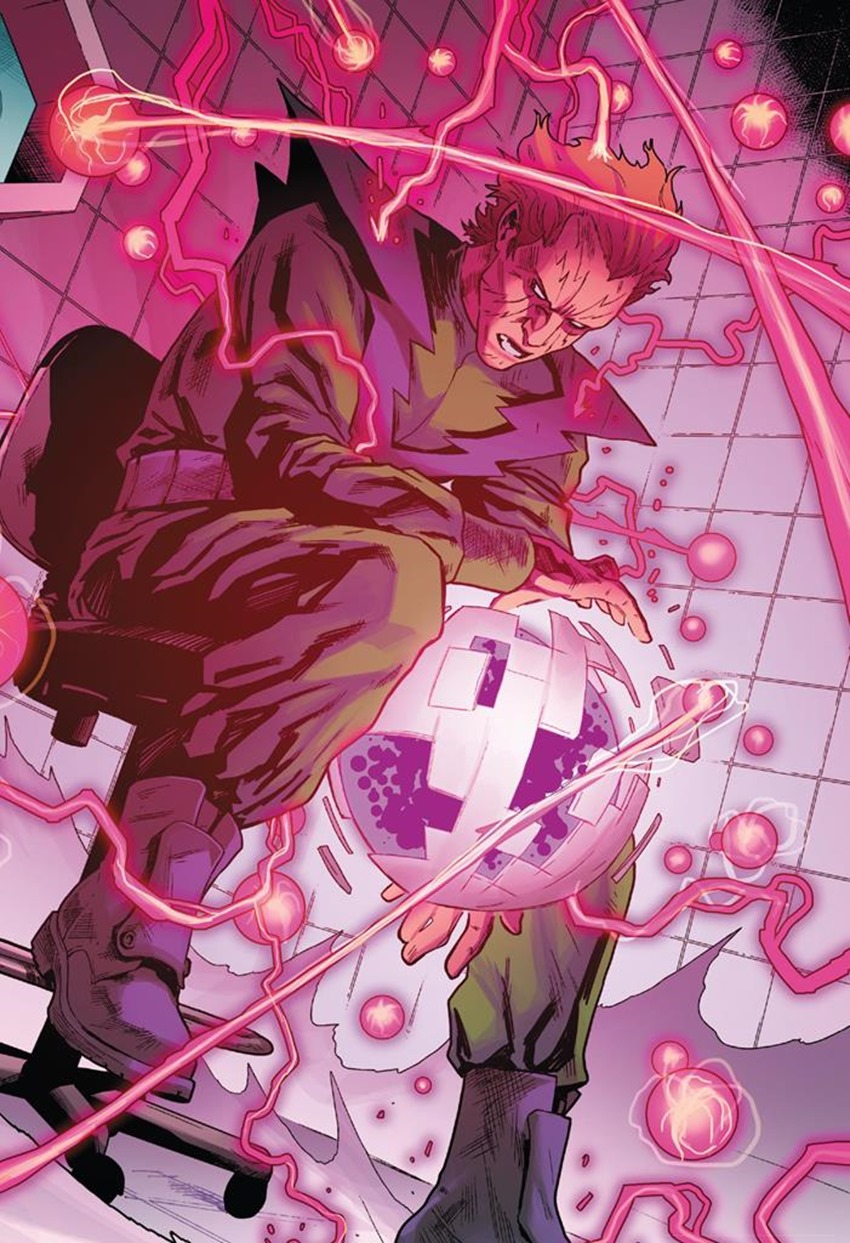 Much like Michael Korvac, Owen Reece was just your regular peon working his trade on Earth until a lab accident gave him the godlike ability to control the very building blocks of matter itself. Not just a focal point for every single reality to ever exist, Reece is pretty much the very reason why the multiverse even exists. Should he die, all of existence would go with him.
Not that anyone could kill him, as Reece's power is so vast that the only thing holding him back are his own mental issues. Still, even when the Molecule Man is exploring only the bare minimum of his power, he's able to have an impact on reality on a cosmic scale. Which makes for another tragic figure whose power is more often than not used by others to fuel their own agendas. Just uh, just don't let Norman Osborne read up on him, okay?
Magus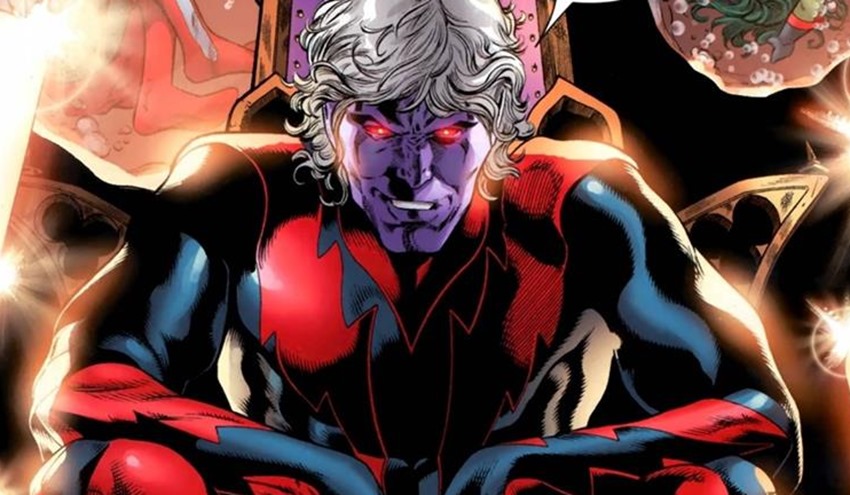 Adam Warlock is coming! With his cocoon being glimpsed at the end of Guardians of the Galaxy vol. 2, it's only a matter of time until the birth of a being who is meant to be perfect in design. Magus then, is the dark reflection of Warlock. A doppleganger who represents every negative aspect of Warlock and a powerful being in his own right thanks to energy manipulation and Ultra Senses, Magus has managed to rewrite Marvel Comics history before and will stop at nothing to be recognised as the supreme being of reality.
Magneto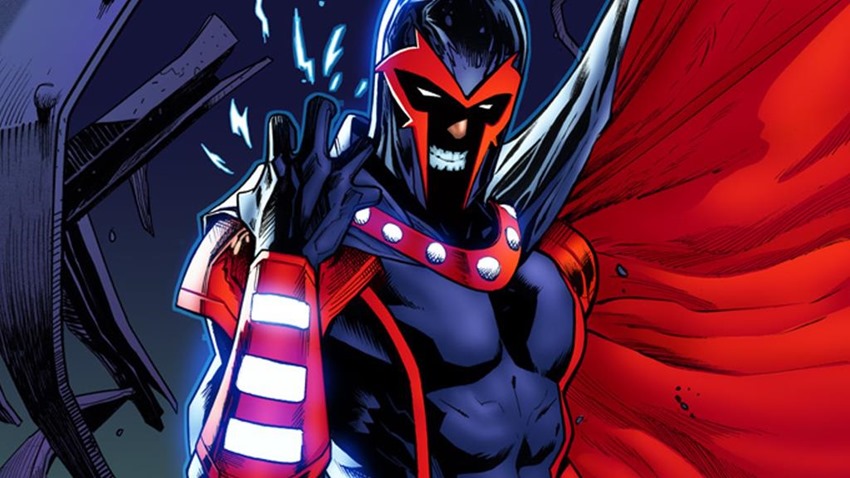 If you're going to have an X-Men villain present, they don't get much bigger than Apocalypse. Alternatively, I'd argue that Magneto is simply better. We live in an age where society has fractured, we're seeing history repeat itself with the return of Nazis and controversial figureheads taking advantage of the chaos to rise up within cults of personality.
Magneto perfectly captures the spirit of the times, a militant leader who is able to sway the masses to his side and still make a relevant point at the end of the day. While he may not be capable of planetary destruction on the same level as Apocalypse, the Phoenix Force or anyone else on this list, seeing the classic X-Men villain lead an army of his own against the Avengers and split the planet in half would make for a hell of a finale if the MCU embarks on a new decade-long saga.
The Sentry/The Void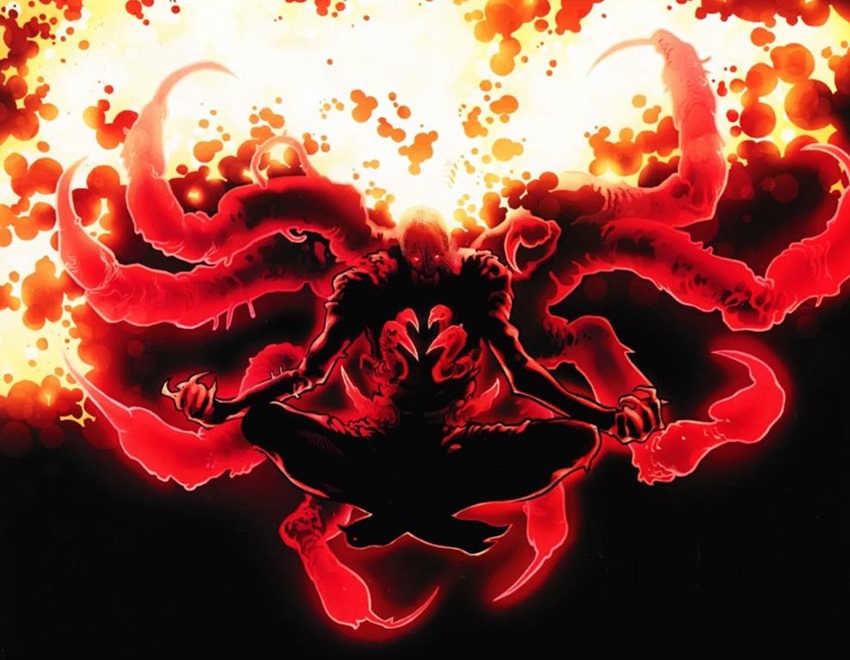 Imagine having all the power in the world BUT the more good you do the more the wheel of Karma needs to spin and re-balance the scales of light and dark. Even though he has the power of a million exploding stars, the Sentry is one of the most powerful beings in existence who can't even help an old lady cross the street without risking universal collapse.
With the goodness of the Sentry balanced by the pure emptiness of the Void, two beings share a single soul and keep each other in check. That makes for a fascinating character and while the Sentry may have begun life as an elaborate practical joke, he has quickly become a defining figure in the Marvel Comics universe due to the sheer level of danger that he represents.
Absolute power corrupts absolutely, but supreme power? Now that makes for a dangerous contradiction that not even the Avengers might be capable of stopping.
Bonus entry: Big Wheel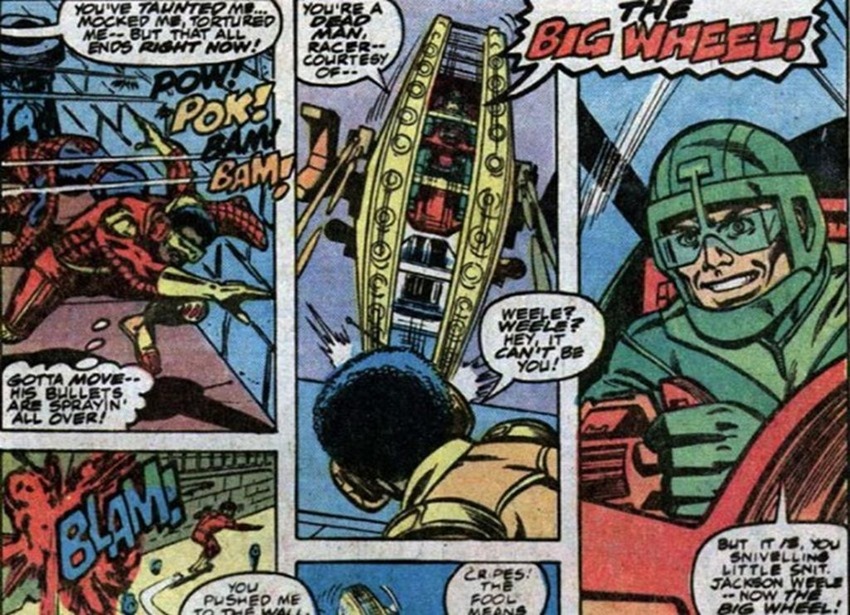 BIIIIIIIIIIIIIIIIIG! WHEEEEEEEEEEEEEEEEEEEEL!
Last Updated: July 9, 2019