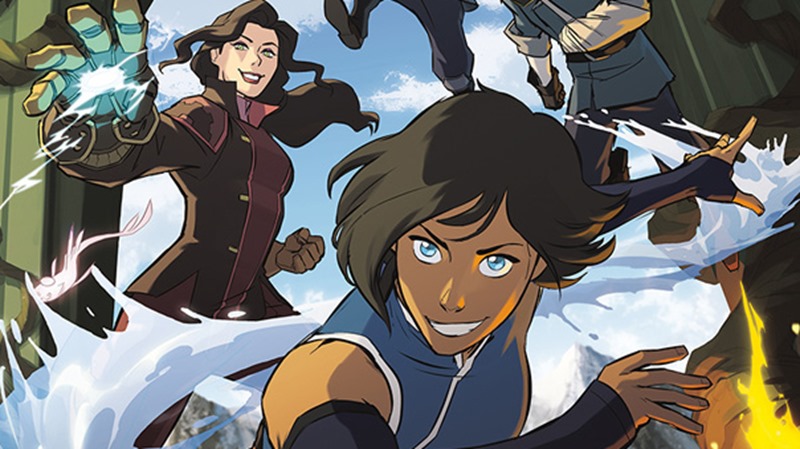 It's been two years since The Legend of Korra ended. Easily one of the greatest cartoon series ever made, The Legend of Korra ended on a high note as the Avatar finally succeeded in creating a bridge between humanity and the spirit world. Sort of. Anyway, that's where the franchise pretty much ended, on TV at least.
But much like its predecessor Avatar: The Last Airbender, the story of Korra will continue on in graphic novel form. Dark Horse Comics will bring back the Avatar in a trio of new graphic novels beginning next year, as Korra and and Asami return from the Spirit World to find that Republic City has fallen to chaos thanks to that spirit world portal spewing out a few threats in her absence.
Even worse? A new real estate developer has a grand design to turn the area around the spirit portal into an amusement park and the local Triad gangs have also reunited and are now stronger than ever before. "Korra has to figure out how to find a new balance in the city with all this stuff that's gone on," co-creator Michael DiMartino  said to EW.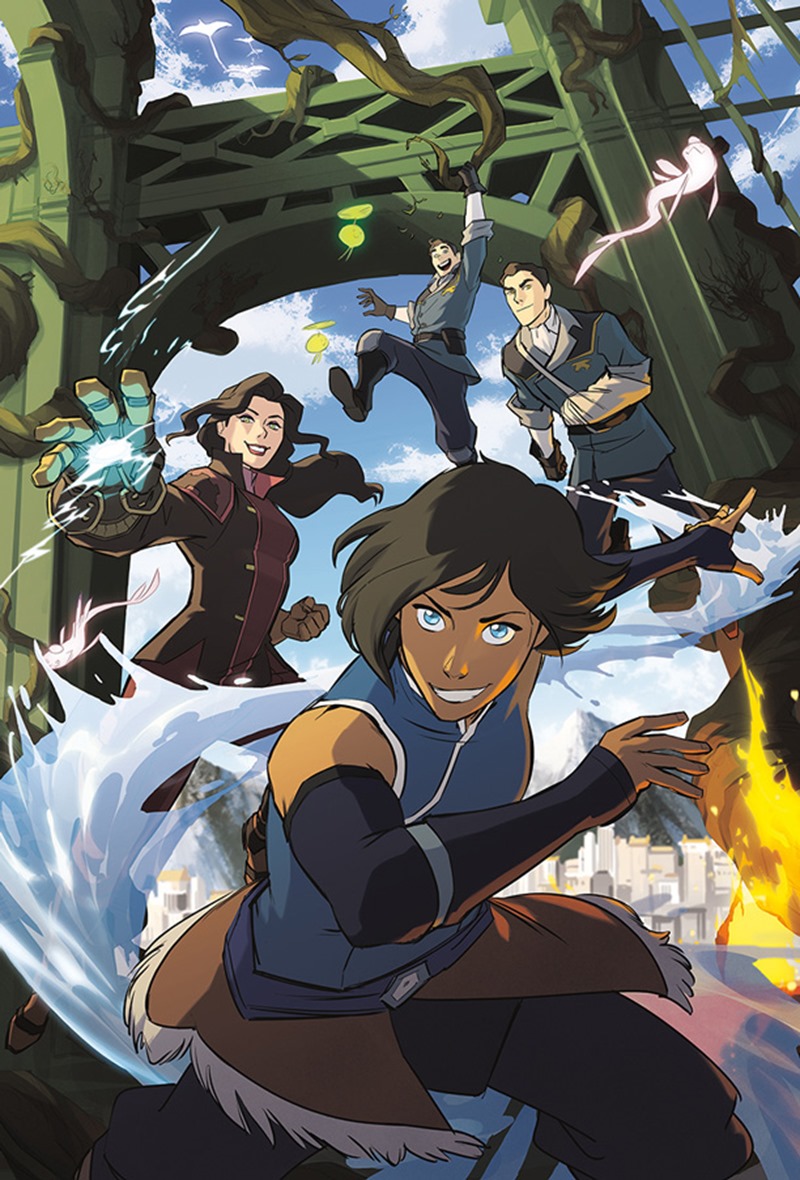 It's gonna take place right after the finale, so it's focusing on Korra and Asami's relationship as a new threat emerges. It's kind of like the aftermath dealing with the new portal in the city, and all the evacuees coming back to find their homes wiped out cause of the portal.
Turf Wars will debut in 2017, with two further graphic novels down the line appearing. Dark Horse has a solid track record with these graphic novels so far, as Avatar: The Last Airbender also wrapped up a lingering thread regarding lineage and the formation of Republic City with five graphic novel series: The Promise, The Search, The Rift, Smoke & Shadow and North & South.
All good stuff, and well worth a read if you're fan of the element-bending antics of the original TV series. But new Legend of Korra graphic novels? Man, I'll never say no to that. Or cabbages.
Last Updated: October 5, 2016