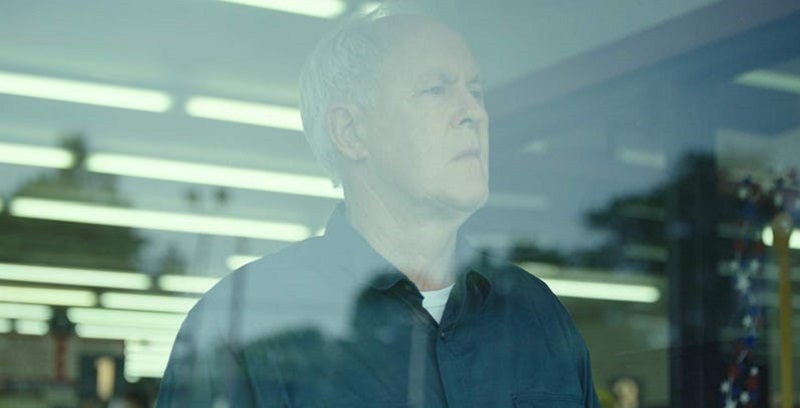 Some people are eternal optimists, while others just can't get enough of telling us about all their problems. Someone those polar opposites tend to be drawn to each other on internet comments sections and, strangely enough, relationships. I guess, as human beings we are always drawn to this type of strange conflict and if this new movie Tomorrow Man is anything to go by, we don't seem to learn our lessons as even an elderly couple played by John Lithgow and Blythe Danner still somehow seem to find a way of falling in love with their opposites despite all the benefits of wisdom.
Age also appears to do strange things to actors' screen roles as I've noticed a trend of late of older actors being cast in these slow moving and often times, boring, but well-acted romantic dramas that suck the life out of you. Sadly, it seems this film is no different, despite what looks like both Lithgow and Danner showing their immense experience in the acting department.
The film sees Lithgow play the role of man who is convinced the world could be coming to an end (and based on humanity's current trajectory, can you blame him?) while Danner plays the role of an elderly women who tends to be a little more upbeat about her future, but is plagued by her past instead. And somehow, these two ideologies bring them together.
Tomorrow Man marks the feature writing-directing debut for Noble Jones, who has previously been known for directing romantic pop videos and it shows as this film looks to pretty much feature all your typical schmaltz and plays out exactly as you would expect. Which is perhaps why the trailer is so intent on given practically everything away meaning that you can watch it and pretty much know exactly where the movie is going to end up.
The Tomorrow Man releases in US theatres on May 22nd and looks like the kind of movie that will probably appeal to the older demographic. So don't expect it to light up the box office at all, but still find a fan base and many viewings when it does eventually get released for home viewing.
Last Updated: April 1, 2019