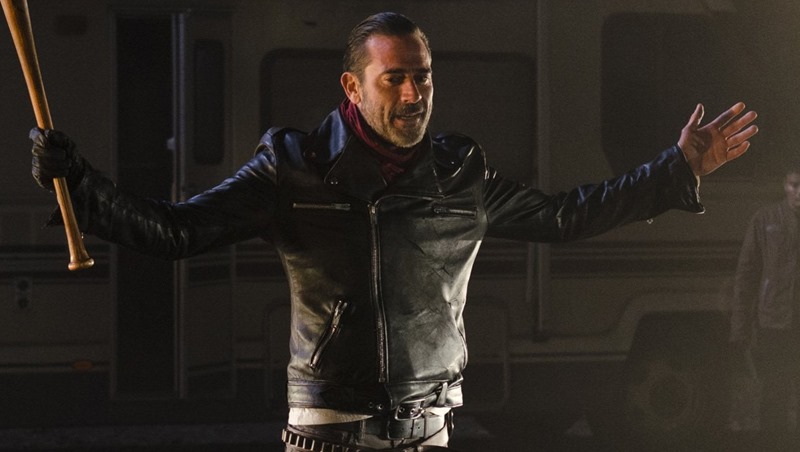 Ah The Walking Dead. Cult classic comic, and an even bigger success on the flatscreen. AMC's long-running adaptation of The Walking Dead comic books may not be that faithful to the source material, but when they do steer close to that literary inspiration the results are usually gruesome and savage. Last season ended on a cliffhanger as one of the biggest bastards in all of comic books finally made an appearance: Nagan.
Leader of the saviours and happily capable of inflicting harm on anyone who gets in his way, Negan is a foul-mouthed savage who happens to have found his place in a world where the dead have taken over. And in last night's episode of The Walking Dead, Negan sent a message to Rick and his crew of survivors. For months, people have been wanting to know who felt the lethal kiss from Negan's baseball bat Lucille.
Who died? Who lived? AMC went so far as to film multiple kills and endings for the scene in which Negan savagely kills a member of Rick's crew so that fans could be thrown off of the trail. But here's who really died. Spoiler after the comic book page: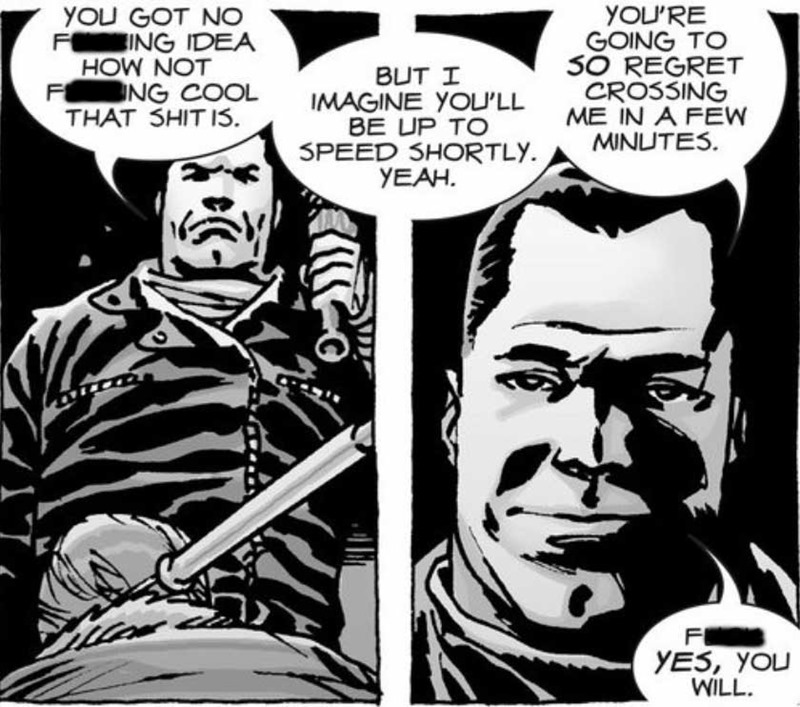 Yup, it was Abraham who felt the sting of Lucille. And Glenn. MULTI-KILL: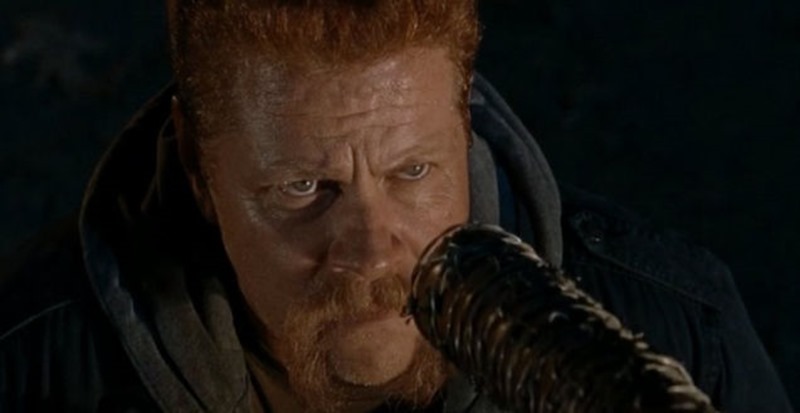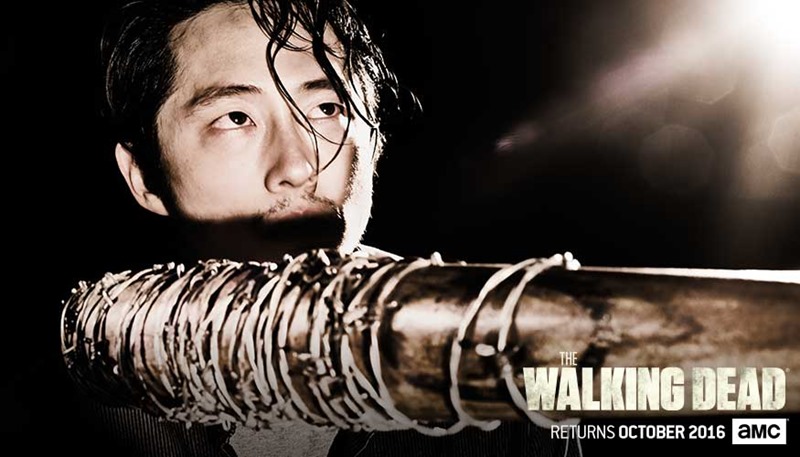 Glenn's death wasn't exactly unexpected, as he was the original victim of Negan in the comics. His death wasn't just brutal and horrifying, but an absolute kick in the guts after having survived for dozens upon dozens of issues as Rick's first ally in the post-apocalypse. But the addition of Abraham as well? Now that's a curve-ball that few saw coming. It's worth noting that Abraham actually died a few issues earlier than Glenn, when he took an arrow to the eye: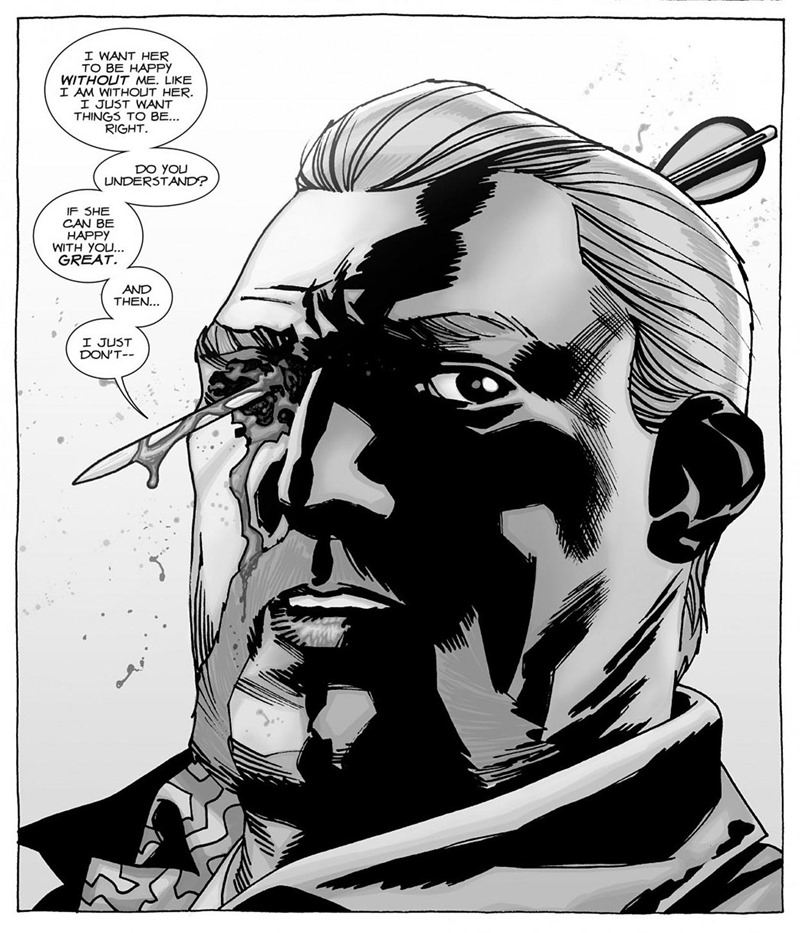 So that's a death that was coming. Also, Negan breaking Rick's spirit by almost forcing him to chop his own son's hand off before he decided to take his own instead, is just a taste of the pain that Negan is ready to inflict on the Grimes crew. And that's a role that Jeffrey Dean Morgan is absolutely owning right now.
Last Updated: October 24, 2016