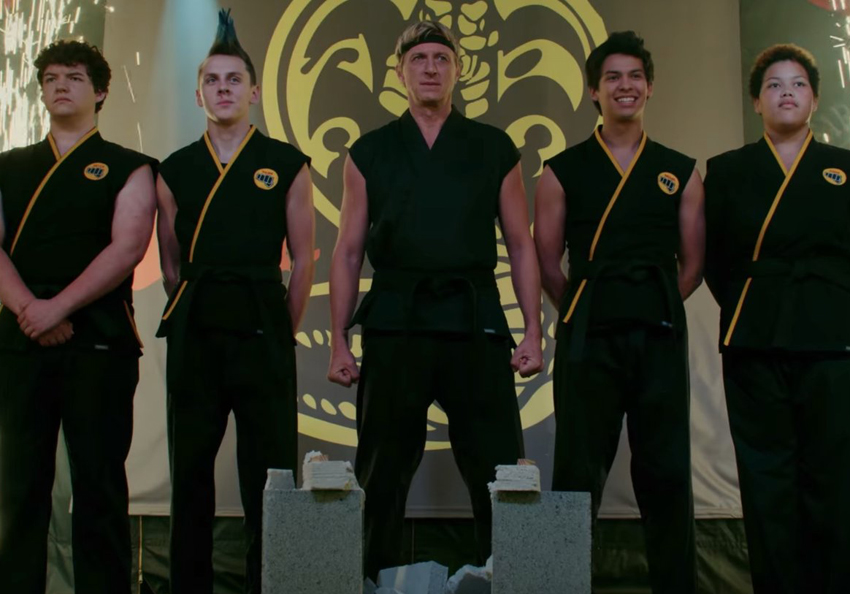 There's a very famous quote from late Apple founder Steve Jobs that says that "Often times, people don't know what they want, until you show it to them." That was very much the case when it came to Cobra Kai. After all, exactly who had been asking for a Karate Kid sequel 34-years after the fact, and one that wouldn't focus primarily Ralph Macchio's titular Daniel LaRusso, but rather that other dick of a guy that Daniel-san kicked in the face with the dumbest looking kick in movie history to win the whole thing?
And yet, that's exactly what we got when we checked in with William Zabka's now washed-up (but still a dick) Johnny Lawrence as he hatches a scheme to put his floundering life back together again by reviving the Cobra Kai dojo where he was trained as a boy. The first season of the show swept our legs right out from under us as it was filled with great character drama and laughs. Zabka's Lawrence also made for a surprisingly compelling lead as he faced off against a now-grown-up and very successful Daniel. Oh and it had some seriously nostalgic martial arts action that made me feel like I was a kid again!
Now the show is back, with Martin Kove's sadistic John Kreese returning as well after his brief tease at the end of season 1, and it's still looking pretty great. Check out the first trailer below!
Season 2 brings fans back into the action with Daniel LaRusso (Ralph Macchio) and Johnny Lawrence (William Zabka) after the shocking Season 1 cliffhanger featuring the return of John Kreese (Martin Kove). When a new rivalry between opposing dojos is born in the aftermath of Cobra Kai's controversial win at the All Valley Championships, Daniel realizes his next countermove is to open his own karate training school called Miyagi-Do, in honor of his mentor Mr. Miyagi.

What was once a personal feud between Daniel and Johnny escalates beyond their differences to engulf their students, who as teenagers, are already challenged to figure out who they are and who they want to be. Which path will they follow – Cobra Kai or Miyagi-Do?
All 10 episodes of Cobra Kai's second season will debut on Youtube Premium, the streaming site's paid-for service, on 24 April.
Last Updated: March 8, 2019